If you want to build a fun and easy woodworking project, this one is for you. This LED light table is made from a simple wooden frame. Inside the frame bright LED strip lights are attached to the wood. A frosted sheet of plastic is then placed on top and when the lights inside are turned on, the top piece of frosted plastic lights up.
An LED light table can be used for drawing, tracing, displaying artwork, DIY crafts, and something that is very unique that can be a conversation starter. Using just a small amount of wood, a 3 or 4 strip LED light kit, and a sheet of frosted plexiglass, you can have a professional looking light table for around $50 dollars. The actual size of your light table will be the exact sizing you choose, the below is just an example of how it is done.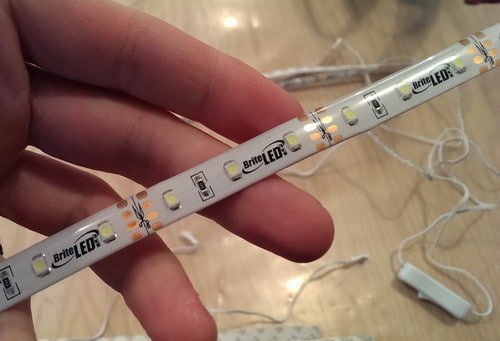 First find the brightest LED light strips possible and make sure its a kit that contains everything needed.
(on/off switch, power adapter, wiring, 3m stick tape)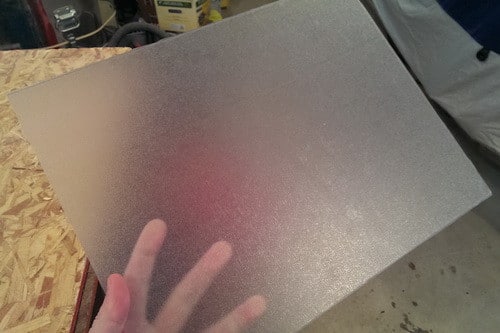 You will need a sheet of frosted plexiglass that will be the top of your table.
(size will depend on how large you plan on making your own LED light table)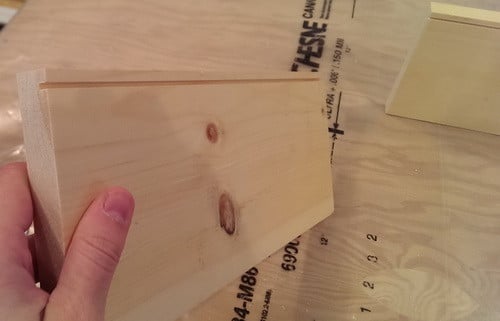 The wood was cut to size and then a groove was created for the plexiglass to fit into.
Both the top and bottom of each of the 4 pieces of wood need to be notched.
(you can notch the wood using a table saw set to the correct depth)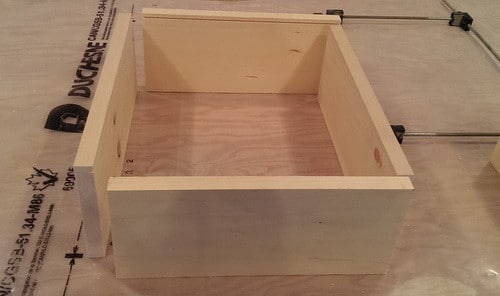 After the notching was complete the wooden frame was fitted together to make sure everything lined up.
(the wood back was a thin sheet of plywood cut to size)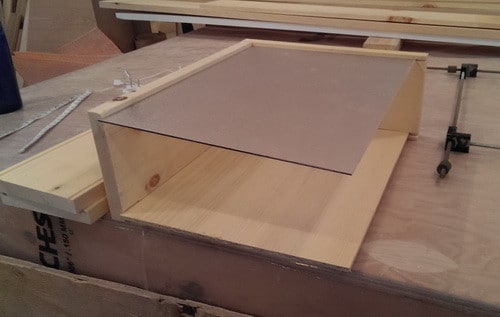 The plexiglass sheet was fitted into place to make sure the sizing was right and everything aligned.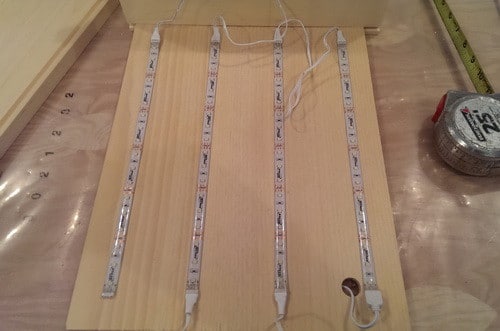 The 4 LED light strips are attached to the plywood backing using the included 3M tape.
(you will need to drill a hole in the plywood backing for the LED power cord)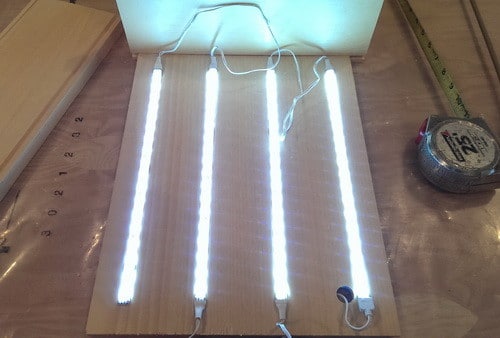 Once the LED lights are attached, test them to make sure everything is working properly.
(the extra loose wiring seen in the picture can be taped or stapled to the wood)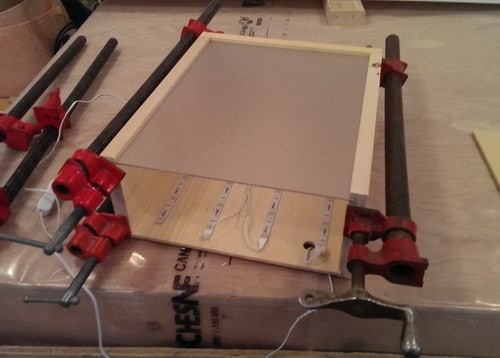 Once everything is in place, glue the pieces of wood together using a strong wood glue.
(it helps to have wood clamps to hold everything together while the glue dries)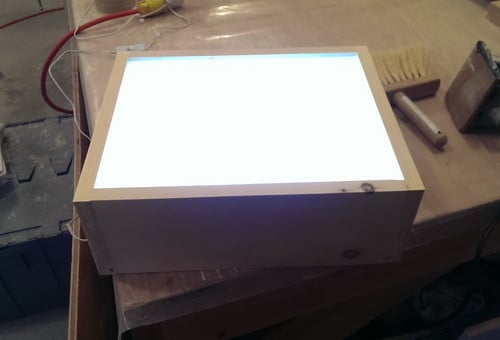 Once the glue is dry, your LED light table is complete! Turn the LED lights on and see how it looks!
(if you plan on making a larger table, make sure to use a sufficient amount of LED lights!)