Many times a porcelain sink will become chipped making you wonder if it is possible to repair yourself. The answer is YES. Your sink can easily be repaired with the right porcelain fix it kit and by repairing it using the best method possible. Choosing the best repair kit can make a huge difference. We had the misfortune of figuring out ourselves which porcelain kit did not work. We actually had to throw away the bad kit and start again with the best porcelain repair kit we have found. The first kit we used matched the sinks color well, but unfortunately wore off within a couple weeks. The second product we tested involved a two part epoxy mixture that we had to mix ourselves and it wore off within a week. We save you the frustration of using the wrong product, see below for the best repair method and the kit we tested.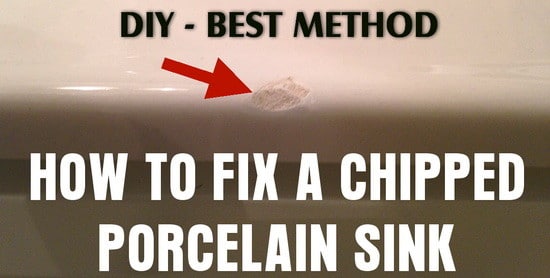 BEST METHOD FOR REPAIRING A CHIPPED PORCELAIN SINK:
First, purchase the recommended porcelain repair kit
Clean the sink to get rid of any build up of soap residue
Prep the damaged area with masking tape
Use the repair kit and fill the chip to slightly above the level of the surrounding porcelain
Let dry for about 3 hours or more
Then if needed lightly sand the filler to level it with the rest of the sink
Finished

Porcelain Sink Repair Instructional Video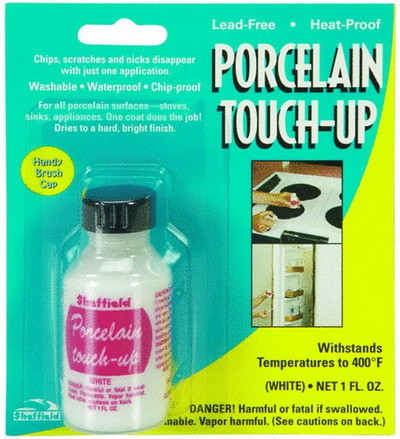 Best porcelain repair kit for small chips
Have a better method to repair a porcelain sink? Please leave a comment below.