Removing a channel that you have recently added to your Roku player can be easily deleted. You can either delete the channels online or right from your Roku player on your TV. Both methods are simple it just depends on which one you prefer to use. It is a good idea to remove channels from Roku as too many channels can bog the player down much like a computer. So if you are noticing your Roku getting sluggish, delete your unwanted private channels.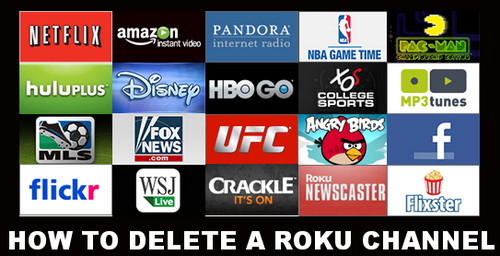 To remove a Roku channel from the player itself…
On your Roku remote control, press the home button.
You will then see all of your Roku channels on the screen, move the selector onto the channel you wish to delete with the remote control arrow buttons.
Do not click the ok button but instead click the * (options) button on your remote control.
You will then be given the option to "Remove channel".
Click OK and the Roku player will ask you "Confirm channel removal".
Select "Remove" and the channel will be removed from your Roku channels.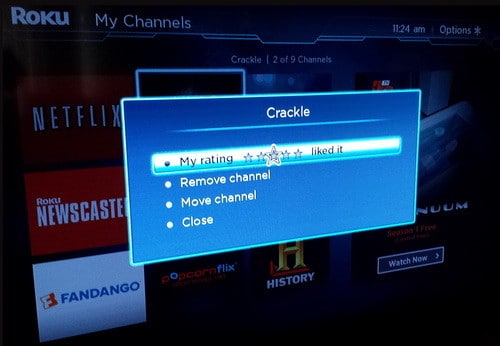 This is what the screen will show when you are going to "delete" a Roku channel.
To delete a Roku channel online…
Sign in to your Roku account… Roku sign-in
Then go to the Roku Channel Store
You will then be able to delete channels that are approved by Roku, not private channels.
Looking for a complete list of Private Roku Channels? Here is a huge list of Private Roku Channels updated every month.
NOTE: This removal method works on all the Roku players including Roku 1, Roku 2, Roku 3, and the Roku streaming stick.