If you have found a puddle of water in your bathroom recently, your toilet may be leaking. Recently this happened to us and upon further inspection, we found a water leak on the back of our toilet. This leak was a cause of a failure of the seals between the bowl and the tank. The seals (gaskets) failed and the 2 bolts that hold the tank to the bowl were rusted and needing to be replaced. This toilet leak was a leak that was between the tank and the bowl.
The seals and the bolts was our reason for a toilet that leaked. Your toilet leak could be the actual water line that goes from the wall to the toilet. Check behind the toilet and remove and replace the parts as necessary. Below we have a brief way to fix the toilet yourself when leaking between the bowl and tank.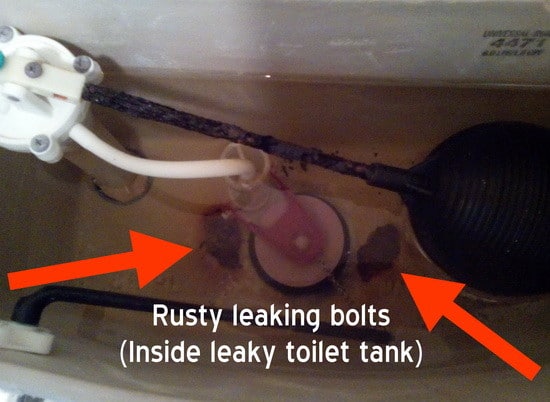 Inside the toilet you could see the rusty bolts that were leaking and needed to be replaced.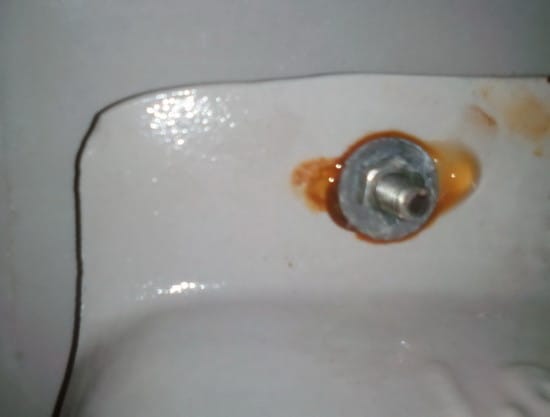 Here is a picture of the actual leaking bolt from the back bottom of the toilet.
To fix a toilet that has the same problem as above:
First turn off water.
Flush toilet and sponge out water from tank.
Remove water line from back of toilet.
Remove the 2 or 3 bolts holding toilet tank to base.
Dispose of bolts and bad seals.
Clean area to remove rust and anything else.
Apply new seals and bolts.
Do not over tighten bolts as this may crack the tank.
After everything is put back together, turn on water and test.
DONE.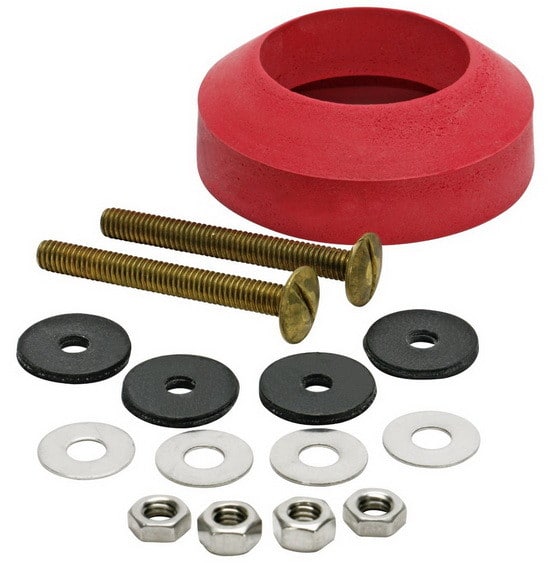 Here is the repair kit for your toilet that will fix your specific problem.
NOTE: There is a 2 bolt toilet repair kit and a 3 bolt toilet repair kit.
AKA – Tank to Bowl Gaskets and Bolts.

How To Fix a Leaking Toilet Tank – Toilet Tank Repair – Remove Rusted Toilet Bolts
Have a better solution to toilet leak? Please leave a comment below.