According to multiple sources online, the best time to pin on Pinterest is Thursday 2pm to 4pm. Also on Saturday between 1am and 8pm. These are the best times of the day and best days to pin or re-pin to get maximum exposure.
Question: Best times to post on Pinterest?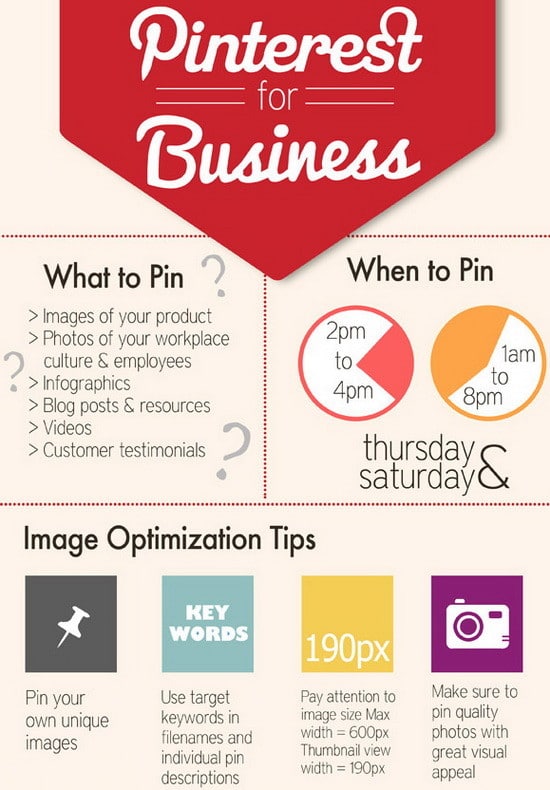 Food related pins are best posted between 10am to 7pm on all days of the week. Automotive related pins are best pinned between 12pm Friday to 10pm on Monday. For fashion and clothing related pins, the best time is around 3pm any day.