Remodeling your bathroom? Before you do check out the pictures below. We have 30 amazing shower designs that you can do yourself. From shower heads mounted on the ceiling to multiple shower heads on the wall, there are many choices for building a custom shower. When designing your shower, there are hundreds of shower head and layout design possibilities. There are even lights that are built into some shower heads that change colors with the water temperature. By combining components in a number of ways, you can create a very unique experience.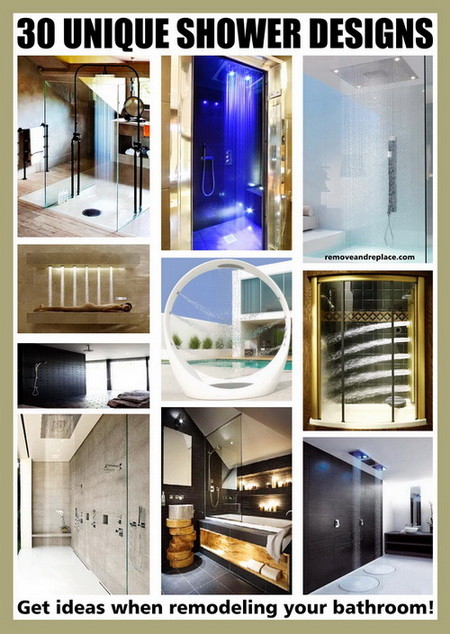 SHOWER DESIGN IDEAS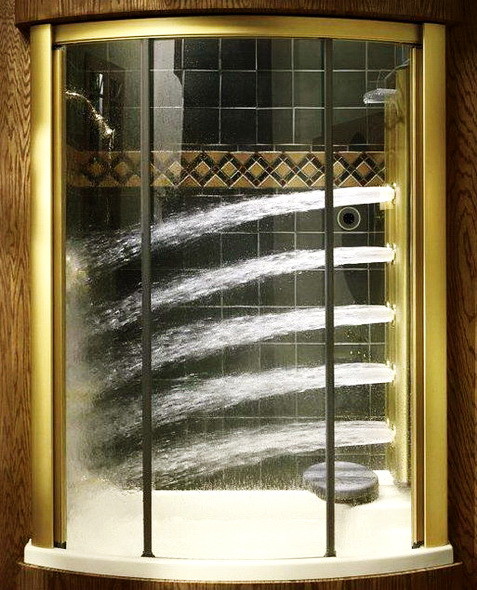 Installing a new shower?, get ideas for unique shower heads.
Different types of shower heads:
A body spray shower head offers natural relief from arthritis and common aches and pains. These types of shower heads come in many different styles to compliment your bathroom design.
Multi-function shower heads provide massage spray options and a range of intensities to make everyone in the family happy.
A steam shower helps your body to release toxins while cleaning your body. The steam also helps clear your lungs and promotes positive respiratory health.
A handheld shower allows you to point the flow of water anywhere you choose.
A rotating hand shower provides a fun way to get clean and great for kids.
A rain head shower creates a gentle and natural spray that is equal to a rain shower. Rain heads create a soft and relaxing experience.
Have any good ideas for shower designs? Please leave a comment below.