Are you a sneakerhead? Sneakerfreaker? If so where do you organize all your expensive and valuable Air Jordan sneakers? Wouldn't it be nice to have them stored away nice and secure in a huge over sized Air Jordan Shoe Box?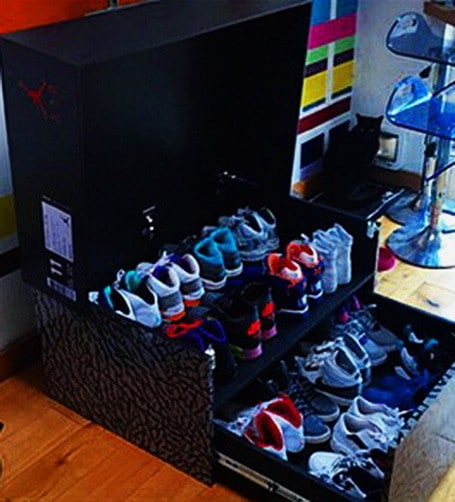 Giant sized Jordan Shoe Box for Shoe Storage
This incredible sneaker storage unit can be yours for around $500 dollars. It is designed and built by SoleBox on Etsy. It's an exact replica of the Air Jordan 3 shoe box. This custom made shoe box has 2 levels of storage which can hold 16 pairs of your Air Jordan's.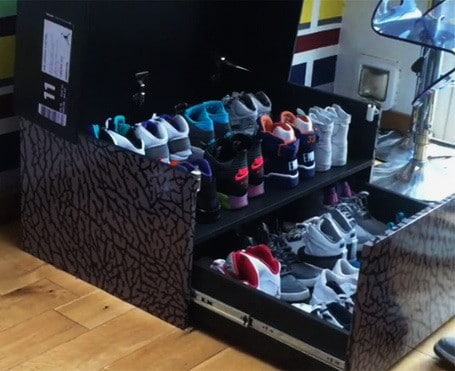 Custom Over sized Jordan Shoe Box
To give you the exact specs on this giant Jordan shoe box, it hold 16 pairs of men sized 12 sneakers. SoleBox (The company that builds these over sized shoe boxes) use only high end furniture grade wood, high quality piano hinges, soft close drawer slides, and high end enamel based paint.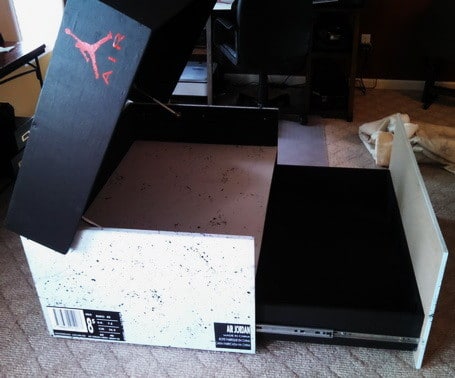 Huge Air Jordan shoebox has 2 levels of storage
If you decide to order one of these Air Jordan shoe boxes, it will ship out about a week after purchase. It will ship using FedEx ground. They can make any style of shoe box you want including Jordan, Nike, ect.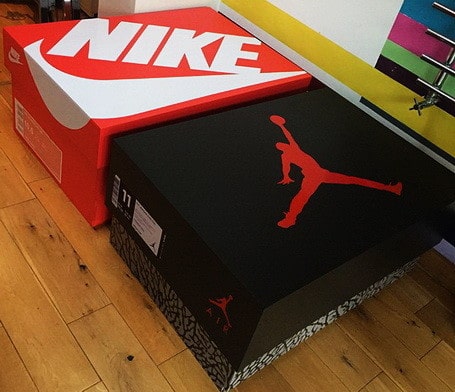 SoleBox can make any type of GIANT shoe box storage you choose
Air Jordan Shoe Box Specs:
Completely Handmade item
Quality Materials Used: enamel based paint, high end furniture grade wood, piano hinge, soft close drawer slides.
Only ships within United States.
Box size (approx) 45in x 29.5in x 18in.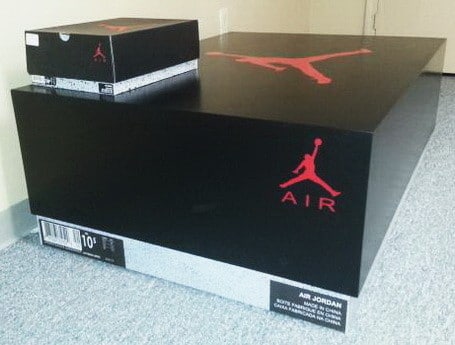 Comparison of regular size Air Jordan box to GIANT Air Jordan storage box

The Coolest Way to Store All of Your Sneakers
If you have seen other cool ways to store all of your Air Jordan's, please give us a link in the comments below.