I scratched my beautiful hardwood floor by pushing a new dresser into the house. One of the legs had a damaged metal bracket sticking out. When I pushed the dresser on the flooring it made a huge and deep scratch. Do you have any advice on how I can repair this? It does not have to be perfect but I want it to be less noticeable. I am renting so I do not want the owners to easily notice the long scratch! Help me please!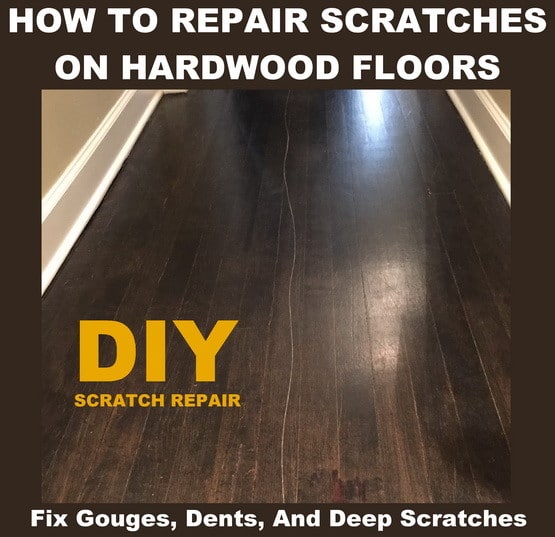 Repair scratches, gouges, dents in your hardwood flooring
Method 1. If you need to cover up the scratch as fast as possible, use a walnut for scratched wood. Rub the scratched wood floor with the walnut. To make it look even, rub in a circular motion. Make sure to do this across the length of the scratch to help the repair look more uniform. Do this as many times as needed to "hide" the scratch until you have time to use a better method.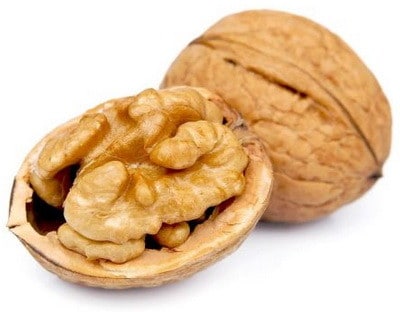 Use a walnut to fix scratched wood floors
Method 2. A quick way to fix this is to go to your local home improvement store and buy a few different Wood stain flooring repair pens. You will find many different shades that will match or cover up the scratch. This will help the scratch be less noticeable but it will not be a perfect fix.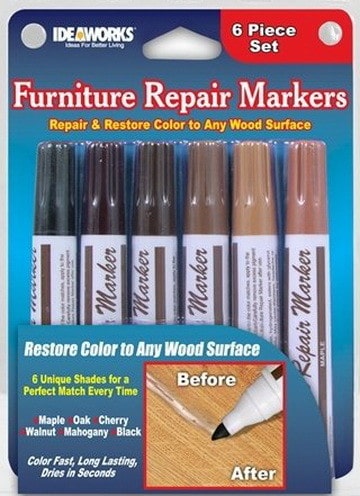 Wood stain flooring repair pens
Method 3. A product called Wearmax Flooring Scratch Repair can make a scratch virtually disappear. It will help eliminate the white line that shows in scratches on aluminum oxide finished hardwood floors. It will seal the surface that has been damaged. The scratch may remain visible up close, but it helps to conceal the floor blemish. The seal that this makes is a permanent solution that cures in regular interior light.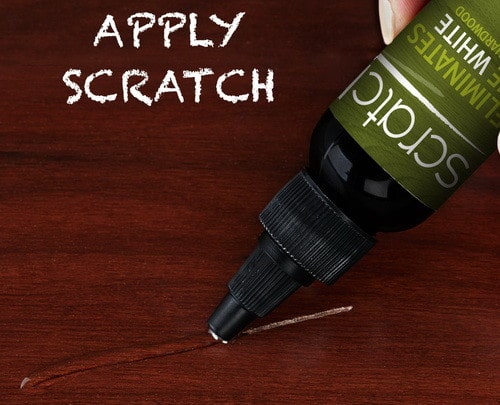 Wearmax flooring scratch repair
Method 4. Use a Wood floor scratch cover polish to cover up the scratch. These "scratch cover" products are a liquid polish designed to hide nicks and scratches in floors. Helps to restore damaged wood flooring surfaces and hides scratches and nicks.

Wood floor scratch cover polish
Method 5. Use wood putty (aka wood filler) and fill in the deep scratch. Use a matching color wood putty and use a putty knife to get it into the scratch. Smooth it with the putty knife and then remove the excess wood filler with your putty knife. Let dry and sand down the wood putty with a fine sandpaper. Rub super lightly with a damp cloth to remove any extra wood putty around the actual scratch. The scratch will be hardly noticeable but may not last very long with heavy foot traffic.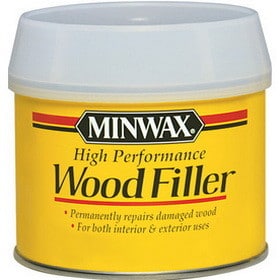 Wood filler / putty
Method 6. If you have any extra wood flooring that was not installed, you could pull up the floor and replace it with the extra pieces you still have. This is not any easy way but would be a good reason to use the extra wood flooring you still have left over from the initial installation.
Method 7. The only true way to repair this professionally is to strip the lacquer off the floor and then sand the wood. You have to sand the depth of the scratch to make the scratch disappear. You should go 1/8th lower than the scratches lowest point to make the scratch disappear. Once sanded and clean, apply the correct color stain and let fully dry. Do not walk in this area for as long as the label on the stain can says. Next you will need to lacquer over top of the wood stain. The lacquer will take a long time to dry before walking on it. (This is a huge and expensive job, it may be best to hire a professional if you are willing to go this far to repair the scratches)

How To Fix Scratches In Wood Flooring

How to Refinish a Wood Floor Without Sanding

Sanding and Refinishing Hardwood Floors
If you know of a better method to fix and repair scratches on wood flooring, please leave a comment below to assist our other readers.