Question: The old silicone in our shower needs to be replaced. I bought a house with 2 friends and they won't touch it. I would like to do it myself and make it look nice and new again. How hard would it be to re silicone it myself? I'm a 23 year old who has no experience with silicone (aka caulk) and is not very handy whatsoever. Can you tell me what the process is?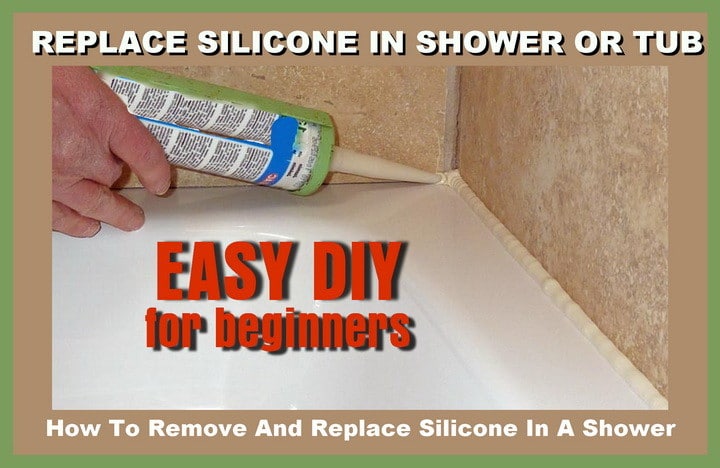 How To Remove And Replace Silicone In A Shower

How to Silicone a Bath Video Tutorial

Answer: Step 1 – Go to your local home improvement store. Ask the employee in charge of the silicone isle for some extra advice. Tell him what you are planning to do (maybe take pics of the shower and show him).
Step 2 – If the old silicone is loose or falling off in a certain area, that is a good place to start peeling it off.
Step 3 – You will need a razor blade window scraper (or silicone removal tool) to cut the old silicone out.
Caution: If any of the silicone is black, then there is black mold on it. Be extra careful to wash your hands and rinse your hands when done removing it.
Step 4 – Total silicone removal is very important. The new silicone should have a nice flat, dry, and CLEAN area to adhere too.
Step 5 – Use your silicone removal tool while wearing gloves and keep working until all the silicone is removed.
Step 6 – Once completely removed, you may want to go over all the area of removed silicone with white/clear vinegar and a MR. Clean Eraser Pad. This will assist in removing any left over silicone residue.
Step 7 – Once all silicone and gunk is removed, use the shower head, a bucket of water, and a sponge to wash off the area to be sure it is completely clean.
Step 8 – Wait until the area is completely dry. (if desired you can use masking tape to guide you and to avoid getting silicone above and below the line)

Step 9 – Once dry you can begin to apply your new silicone to your shower.
Step 10 – Be sure to get a high quality silicone tube gun and two (correctly colored) tubes of bathroom silicone that are specially made for bathrooms and are mold resistant/proof.
Step 11 – To begin, put the silicone tube into the silicone gun.
Step 12 – Use a pair of dykes or cutters and cut the end of the silicone tube tip at an angle. (there should be a metal pin a swivel to punch a hole into the silicone tube once you cut the tip.)

Step 13 – Be sure you do not make the hole too large or too much silicone will dispense at once.
Step 14 – Get a large roll of paper towels.
Step 15 – Choose an area to begin to silicone.
Step 16 – Go slow and steady following the line where the wall meets the tub using patience and precision.
Step 17 – Once you get a full line of silicone laid down, you can use your finger to smooth it out. (or use a silicone smoothing tool)
Step 18 – You will have lots of silicone that comes off on your finger when you smooth it out. When this happens, use the paper towels to wipe the excess silicone off your fingers.
Step 19 – When you reach the corners or the shower it may be a little more difficult to make it look perfectly even.
Step 20 – Smooth the silicone into the corners with your finger and if some parts of the silicone look higher than the rest of the "line" just use a paper towel and wipe it away.
Step 21 – Once completed, most silicone adhesives say to not get wet until 48 hours but it will vary by brand.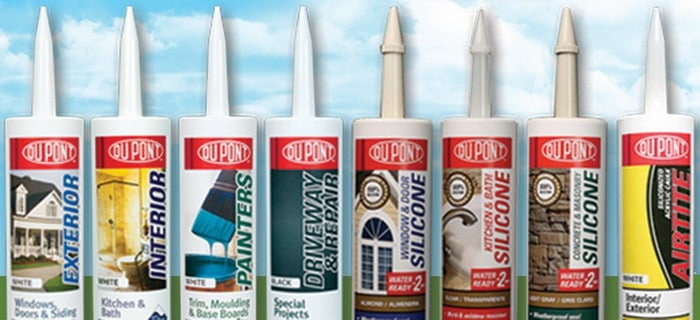 DU PONT caulk and silicone is best for bathrooms
Good luck and send us some photos when you have completed your first silicone job!