Question: I have been thinking of replacing a light fixture in my bedroom ceiling with a ceiling fan. I have been reading that some people replace the smaller junction box in the ceiling with a bigger one to compensate for the extra weight and vibration of the ceiling fan. I was wondering if I replaced the light fixture with just a very small ceiling fan, would I still need to replace the smaller junction box? The ceiling fan I want to install is around 13 lbs. With a smaller fan, can I use the old junction box?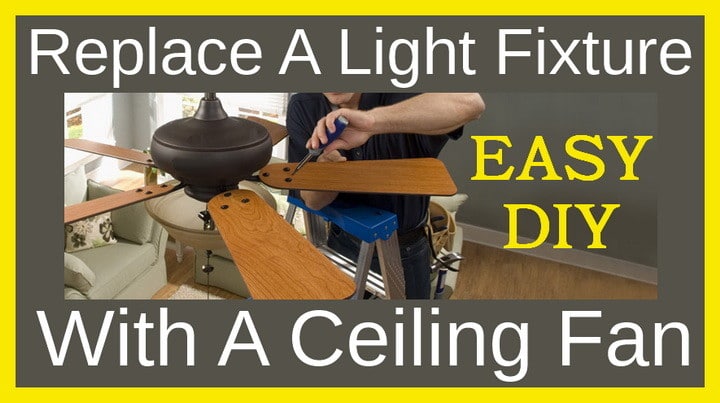 Replace light fixture with ceiling fan
Answer: No matter what type, size, or weight your ceiling fan is, you should use a ceiling fan mount kit. It is possible you could get away with using an electrical box if you are sure it's connected to the joist and connected securely. Either way, it is recommended to use a ceiling fan mount. A ceiling fan mount kit will come with an adjustable bar that expands and screws outwards to secure the mount to the ceiling joists. This will securely hold everything in place with no worries of the fan falling. This is the recommended way to hang a ceiling fan.
NOTE: Remember that the stress you cause by pulling the fan speed chain and light chain can loosen the smaller junction box. The vibration the fan has when the blades are spinning can also loosen the small junction box. If you are using the same small junction box from the old light fixture, it will increase the chances of the fan coming loose or becoming unstable. If this fan is located in your bedroom and above your bed, do the right thing and install it properly. It could fall on you in your sleep and cause severe injury. Always use the proper install method when securing a ceiling fan to your ceiling.
Just to convince you even more not to use the same junction box, it is completely against code! The vibration and weight over time can pull the box loose from the joist. Also the fan bracket could come loose from the box. Standard junction boxes are rated for fixtures up to 35 lbs. This may seem enough but for a ceiling fan it is not as the vibration and pulling on the chains add to the weight rating.
Switching out a regular junction box with one designed for a ceiling fan should cost around $20 dollars and take under 10 minutes.
You can also use a bracket that is designed to mount to the ceiling using wood screws or toggle anchors. Doing it this way makes it so you are not required to change to a fan rated junction box. This way of installing a ceiling fan should install in less than an hour.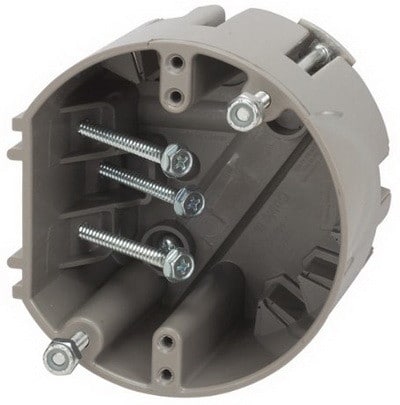 Ceiling Fan Support 50 lb Maximum with Depth Adjustable
If you need assistance with how to wire your new ceiling fan into the existing wiring, the diagram below should be helpful to you.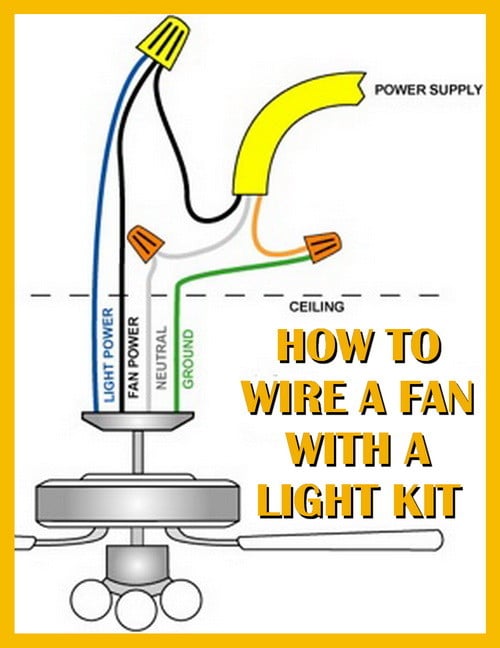 How to wire a ceiling fan with a light kit
If you know of an easier way of installing a ceiling fan using the existing ceiling light fixture, please leave a comment below.