Question: The compressor on my refrigerator will not turn on no matter what I try. Everything else is working but the compressor. The compressor fan and evaporator fan turn normally when I plug the fridge in. The lights inside the fridge work too. After I plug in the refrigerator there is a click I hear from the motherboard. The motherboard on my refrigerator is located at the back of my fridge behind a small metal plate behind the freezer section. There is no click, hum, or movement from the compressor at all. Is the compressor bad or is it the main control board? Can I just replace the motherboard? How do I know if the compressor is bad?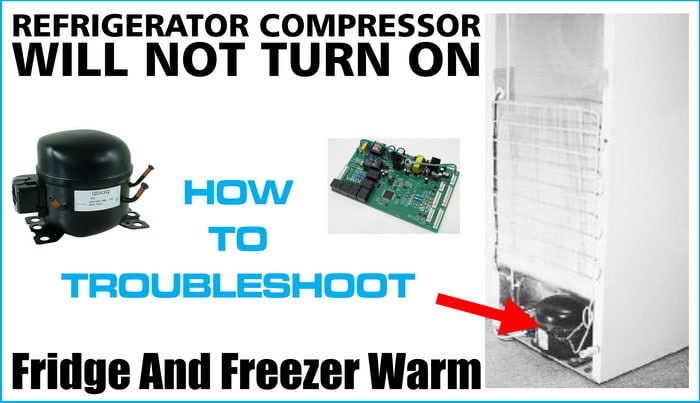 Refrigerator Compressor Will Not Turn On – Fridge And Freezer Warm
Answer: If everything else on the fridge is working….. A small relay on the motherboard (main control board) may not be sending the compressor voltage. Check the voltage that GOES TO the compressor. The condenser fan that is next to the compressor comes on at the same exact time as the compressor. If the condenser fan is running, the compressor should be on also.
Use extreme caution here… Check the wire harness for voltage to the compressor while the fan is running. If your meter does not read 120V AC, then the compressor is not getting power from the board. If you aren't getting the 120V AC to the compressor then most likely the refrigerator main control board is bad. Remove and replace the main control board.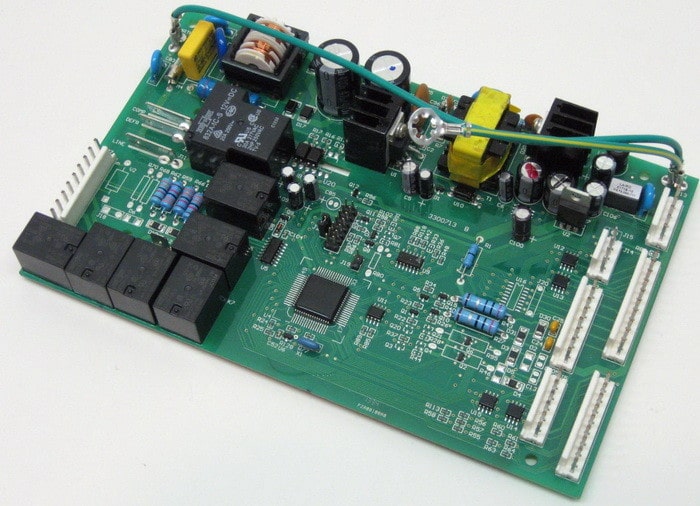 Refrigerator Control Board
A bad or burned relay on a refrigerator control board for the compressor is a common failure. The board is easy to replace.
HOW TO REPLACE REFRIGERATOR MOTHERBOARD (CONTROL BOARD):
1. Unplug fridge
2. Unscrew back panel where board is located
3. Remove old board with wires attached
4. Pull off wires and connect to new board (one at a time)
5. Secure the new board to the fridge with the screws from the old board
6. Secure back panel
7. Plug fridge in and hope for the best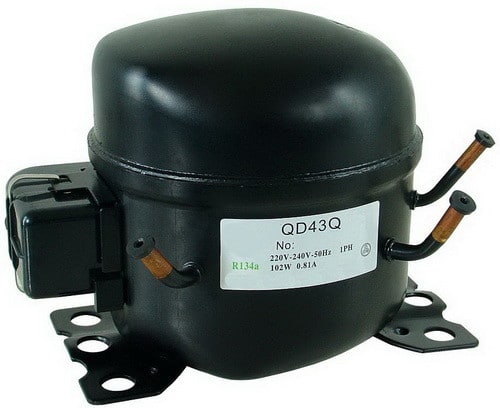 Refrigerator Compressor
If you are getting 120V AC to the compressor but the compressor is NOT running when it should be, then the compressor probably has a short and needs replaced. Check the wiring the compressors wiring to be completely sure it is bad. If the compressor is bad, it makes more sense sometimes to just buy a new refrigerator. Check around online and see what your best option may be.
If you know of an easier way to check to find out if a refrigerator compressor is bad, please leave a comment below.