Question: The kitchen faucet under the sink shut off valve has been leaking while we were on vacation. I fixed the leaking water issue as soon as I found it. Now I have a soaking wet floor that is all carpet. There is lots of water under the carpet. Basically, the kitchen and carpet is flooded. It even squishes out water in a couple spots when you step on it. The water leak traveled far but not all of the carpet is wet. I have no experience drying out floors and carpet. My budget is limited and I need to dry this ASAP. Should I replace or pull up the carpet and dry it out? Help!

Fastest Method For Drying A Major Water Leak In Your Home
Answer… to try and salvage your carpet:
If you are on a budget, then attempting to dry the carpet is the cheapest way. Get a large Wetvac (shopvac) vacuum to remove all the excess water. Lift up the carpet at the most wet corner and use a carpet blower fan to speed the drying process. Put the carpet blower fan in the wettest corner and face it into the center of the room. This allows air to blow under the carpet and may lift the carpet up a little but this will help dry it out. Leave the fan on for 24 hours and open all windows to prevent any humidity from building up. Once the carpet is dry you will need to lay the carpet back down with a carpet stretching tool.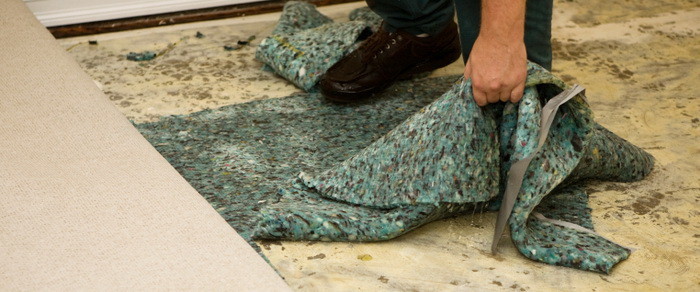 Replace damaged carpet and padding if needed
Answer… to replace carpet once wet:
First try and remove as much water from the carpet as possible with a wet vac. Once you have as much water removed as possible, pull the carpet up. The carpet and under padding will be soaking wet. Pull up all the carpet and get rid of it. it may be easiest to use a carpet knife and rip it up in pieces. Once the carpet is completely removed and the padding, dry the concrete underneath with a few towels and a fan. Make sure all the moisture is out of the flooring. At this point you can call a carpet company, get a quote, and have the carpet replaced. If your budget is too tight for this, consider putting down tile or linoleum flooring.

How To Dry Wet Carpet
Do you have a better, faster, or cheaper method of drying out a major water leak on carpet in your home? Please leave a comment below.