That old ugly brass or gold ceiling fan that you have been thinking about replacing can be easily transformed to look modern. All you need is a few hours and the right type of spray paint. Simply grab a screwdriver or cordless drill and take off the blades, light fixture assembly, and blade holders off. Once you have the parts taken off, clean the pieces you are going to paint and lay down some newspaper. Put the fan pieces on the newspaper and then simply spray paint all the parts of your fan and wait to dry. You can even paint the fan blades if you want. Once dry, reassemble your fan and it will completely transform it from old to new! See our step-by-step below.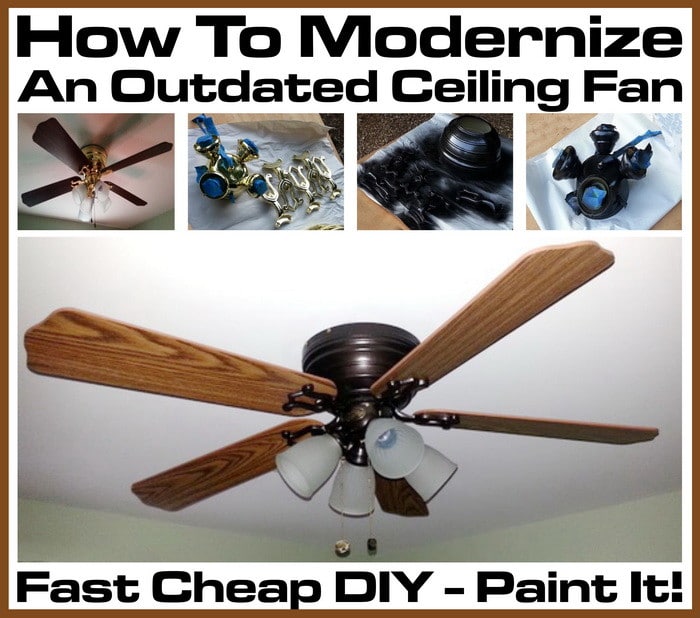 How to modernize an old ceiling fan

How To Paint a Ceiling Fan – Paint your old ceiling fan to look new!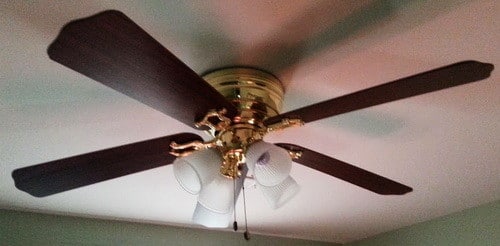 1- Old outdated ceiling fan needs to be taken apart and modernized with paint.

2 – We used Rust-oleum Metallic Brilliant Metal Finish Paint.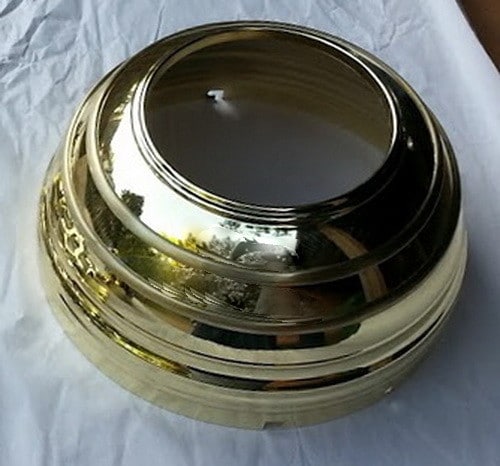 3- Get a cordless drill and remove all parts to the fan you are going to paint.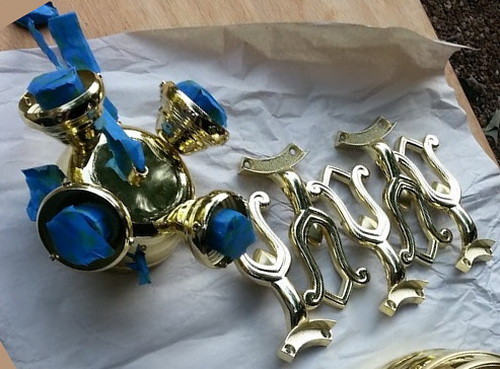 4 – Prepare the fan parts for painting by cleaning and covering the light sockets with tape.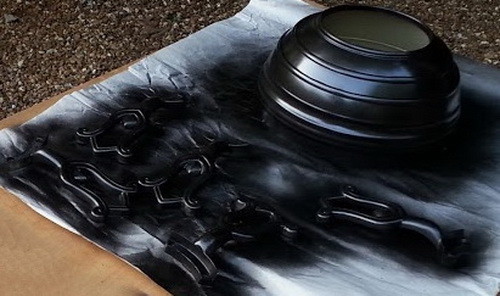 5 – Once the fan parts are on a towel or newspaper, begin spray painting applying multiple coats.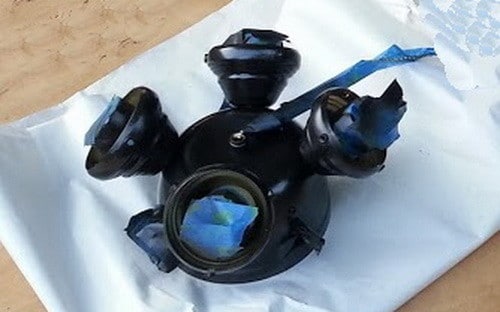 6 – When painting, use blue tape and make sure not to get any paint in where the light bulbs screw in.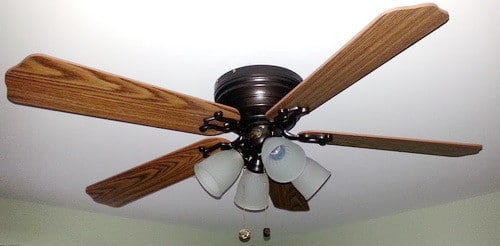 7 – Once the paint is dry, reassemble all parts onto the fan and see the difference!!

8 – Another choice is to use a flat metallic burnished amber paint for a different look.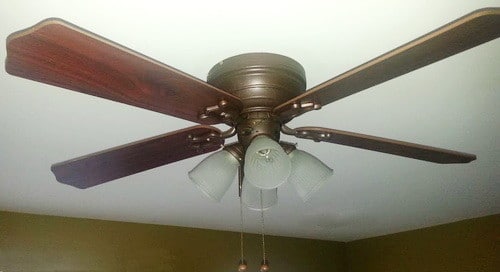 9 – Here is what your old fan will look like after painting with the above paint.
Much cheaper than buying a new ceiling fan and will only take you a few hours.
If your ceiling fan needs to be replaced, here are many new ceiling fans to choose from.

Do you have better suggestions for painting a ceiling fan? Please leave a comment below.