Convert YouTube to mp3! Having trouble finding that great song you remember from the past? Can't seem to find the CD, audio file, mp3, or the band anywhere? Thanks to YouTube just about every song ever recorded is watchable. Watching the video on your iPhone, iPad, or Android phone is great but what if you just want the music and not the video? Is there a way to take a YouTube video and convert it into a downloadable and playable mp3 file? Yes!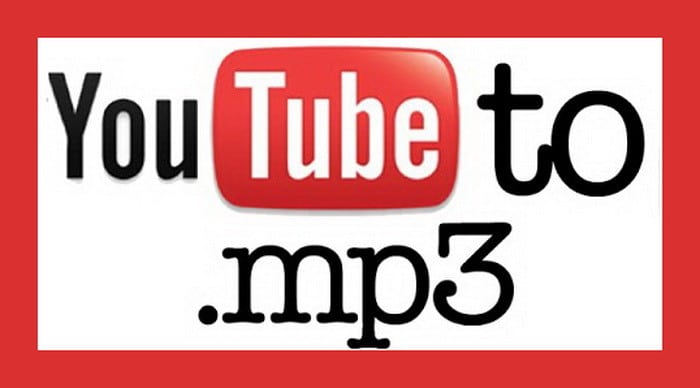 If you want to take that YouTube music video and make it an MP3 file that you can put on any mp3 audio player, you can do it in a few easy steps. Stop watching it over and over online. Convert it, download it to your computer, hook your player to your computer and drag and drop.
How To Convert Youtube Videos And Download Them As MP3 Files
The most efficient way to convert a Youtube video into an MP3 file is with http://www.youtube-mp3.org.
Step-by-step how to convert a YouTube video to mp3:
1. Go to YouTube.
2. Search and find the music video or song you want to download.
3. COPY the URL of the video.
4. Go to youtube-mp3.org and PASTE it into the box.
5. Click CONVERT VIDEO.
6. It will show a thumbnail picture of your video, click DOWNLOAD below the thumbnail.
7. A window on your computer will open, click the SAVE button, not play, and SAVE the mp3 file to your computer hard drive.
8. Go to the folder where your downloads go and find the mp3 file you just downloaded.
9. Double click the mp3 file and listen to see how great the quality is!
10. You can do this over and over and put all your new FREE mp3 files on an mp3 player or your phone.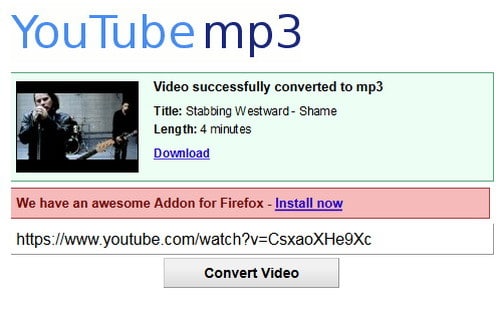 This is what the page will look like, just paste the YouTube URL into the box!
It is constant music without an internet connection and no commercials or ads! Don't waste your data from your phone company. Just use this method and put the mp3 files on your phone. Use your music player on your phone and click SHUFFLE. It is like having a huge endless music jukebox! Download hundreds of songs OF YOUR CHOICE and have the ultimate road trip or party.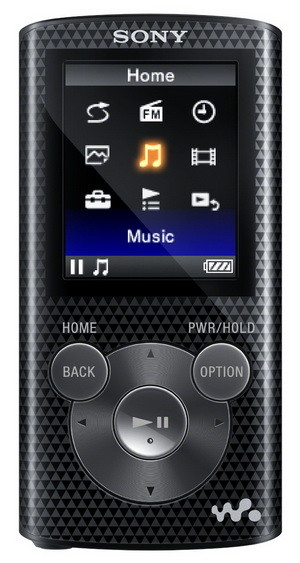 An mp3 player like this one is perfect for storing thousands of songs on!
You can use it with your Mac, a Linux PC, Windows PC, or even an iPhone. All the audio conversions are done in high quality mode with a bit rate of at least 128 k Bit/s. The service is completely free! The website server needs about 3 to 4 minutes to convert each video into an mp3.
Using youtube-mp3.org is an automated process where it will convert the video into an audio file for you. All you have to do is copy and paste!
Convertir canciones de youtube a mp3!
Do you have an easier way to convert a video into an mp3 file? Please leave a comment below and let us know!