How to repair an LCD flat screen TV that won't turn on? I have a 55″ inch flat screen TV that is not working properly and would like to repair it. The TV works but I think maybe a board or a cap inside is bad. Can you give me some advice as to what may be the issue? I will explain what I have found so far. TV has power and it stays on standby just fine, the red light turns on when plugged in but no turned ON. Once turned ON, the light turns orange for a few seconds and then it goes to the ON green light. Sometimes it starts going only to orange but then back to the standby red light. The TV will work but only after turning it ON and OFF like 15 to 40 times. Do you think the power board or power supply is going bad therefore the TV will not turn on properly? Any help is appreciated.
How To Repair An LCD Flat Screen TV With Power Issues

We have seen many large flat screen TVs do this. It is usually one or more bad capacitors on the power board.
A cap is a few bucks and easy to replace if you can desolder and solder.
You need to identify the bad capacitor.
The bad cap will look buldged out or extra fat and deformed.
The small cross on the top of the cap usually splits when they go bad.
(This is because of a chemical reaction in the capacitor that expands therefore leading to the buldging.)
Find the bad cap and replace it.
UNPLUG THE TV FIRST… Then open the TV case carefully and gently. Gain access to the inside of the TV so you can see all the boards inside. Look at the capacitors on the power board for any signs of buldging. If you see no buldging caps then you may need to just replace the complete power board which are not expensive.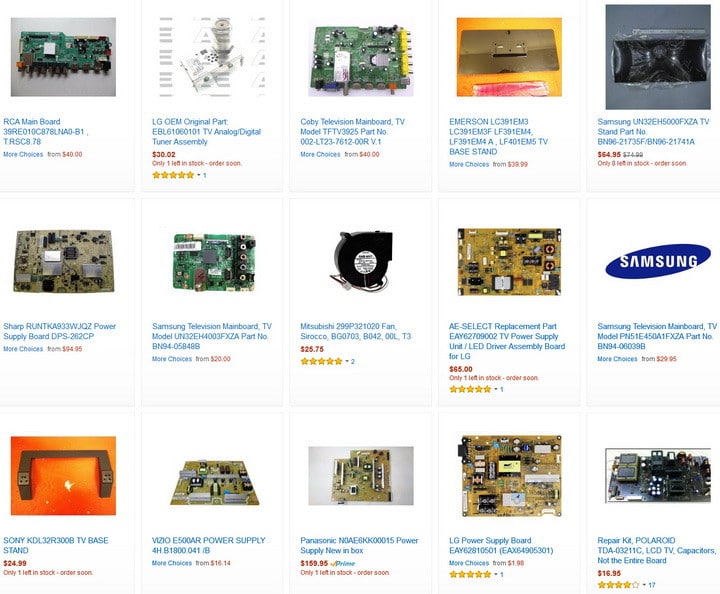 LCD LED TV Repair power boards
At times, caps don't always bulge out & you cannot measure capacitance with a regular volt meter. You COULD order all the electrolytic capacitors you need for the TV power board. This would be time consuming and might not even work. A new power board would make the most sense. Need to find a special part for your LCD or LED flat screen TV? Here is a Parts Store for LCD TV Parts.
TV Power Supply: The power board converts the ac line voltage which is 110 volts AC to lower voltages that are required for the operation of the television, very important is the stand by 5 volts needed by the microprocessor to stay wake so when it receives a command such as power on to turn on the power supply, then the power supply generates the secondary voltages needed which can vary by television, some are 12 to 18 volts needed by the audio circuit and 24 volts supply to the inverter board and numerous other voltages.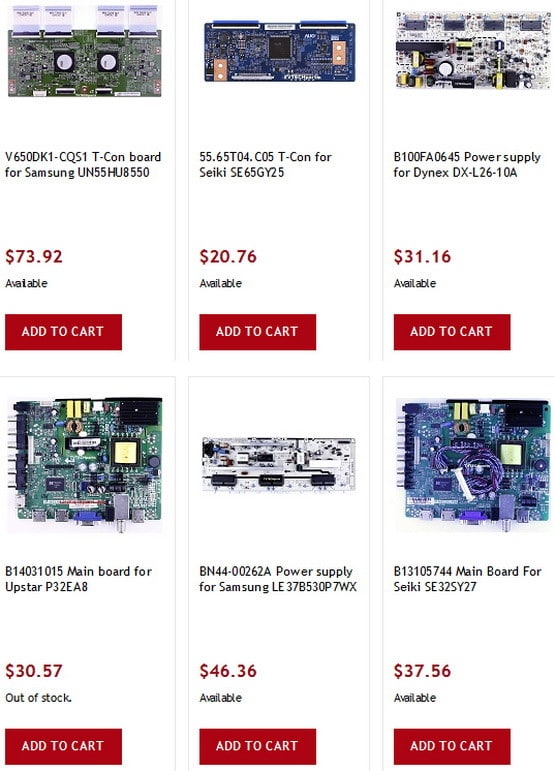 LCD LED FLAT SCREEN TV power boards
Here are some videos for Repairing an LCD LED flat screen TV with power issues…

LCD TV Repair – No Power, Power Supply Common Symptoms & Solutions
How to Replace Power Supply
LCD TV Power Supply Tutorial Help for LCD TV Repair Fix

Element Hisense Dynex Insignia LCD TV Power Supply Repair Fix
Involves troubleshooting and repair of the power supply board

Testing LCD TV Power Supply Boards~STEP BY STEP
Need to know for sure if your power supply board is faulty before buying a replacement?

Easy way How to test Capacitors, Diodes, Rectifiers on Powersupply using Multimeter
Best Easy Way How to Accurately test Diodes, Capacitors, bridge rectifiers in TV power supply boards,
"how to use multimeter" to test or read TV parts in power circuit boards commonly in LCD, Plasma, DLP TVs

How to Troubleshoot an LCD TV
Three main ways to troubleshoot an LCD TV that does not require in depth knowledge of TV repair
Do you know of easier ways to diagnose and fix an LCD LED TV with power issues? Please leave a comment below.