LG recommends to replace the water filter every 6 months. Depending on where you live you may need to replace it sooner. Some LG refrigerator filters tell you when they need to be replaced. Depending on the LG fridge model you have, the water filter will be installed in either the inside, lower bottom, or on the back of the fridge. When you know it is time to replace the filter, we have the 5 most popular water filters for LG refrigerators below at the lowest price available. (To find out how to replace your fridge water filter, here is a guide… Refrigerator water filter replacement instructions.)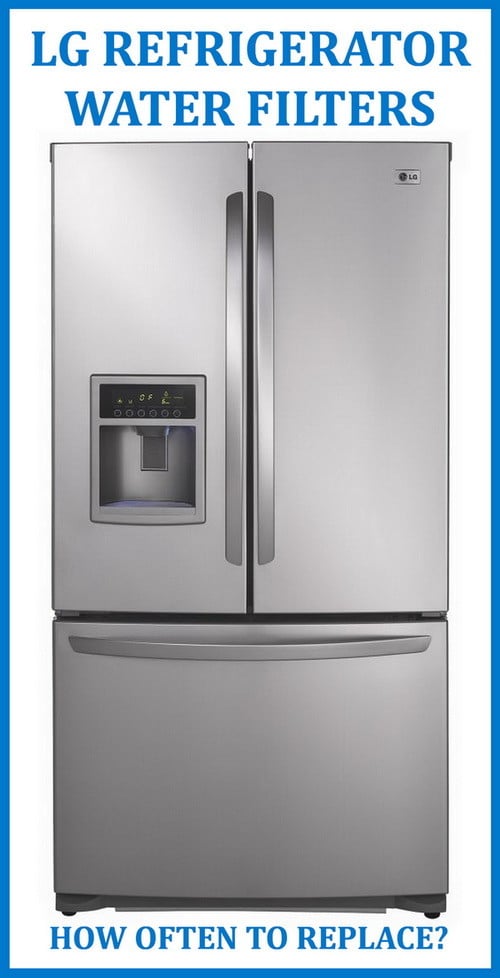 Refrigerator Filters
LG's refrigerator air and water filters keep your food and water tasting fresh for up to 6 months. See how LG's genuine line of water filters are designed to better the quality of the food and water you drink. Most all LG water filters are rated for 6 Month / 500 Gallon Capacity.
Do you need help finding the correct LG refrigerator water filter? All 5 different water filters for LG refrigerators are listed below. Buy direct from LG or scroll down to buy them cheaper on Amazon.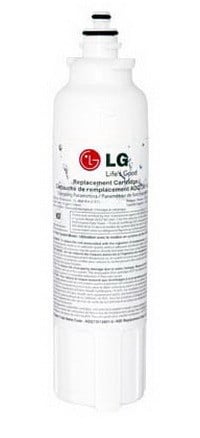 LG Replacement Refrigerator Water Filter (ADQ73613401) LT800P
By changing your LT800P / LT800PC water filter on a regular basis, you'll continue to reduce contaminates such as iron, particulates and chlorine in your drinking water and ice cubes. You'll notice the difference. The LT800P / LT800PC replacement water filter is compatible with the following LG refrigerators: LMXS30776S, LMXS30746S, LMXC24746S, LSC22991ST, LSXS26466S, LSXS26366S, LSXS26326S, LSXS26326W, LSXS26326B, LSXS22423S, LSXS22423W, LSXS22423B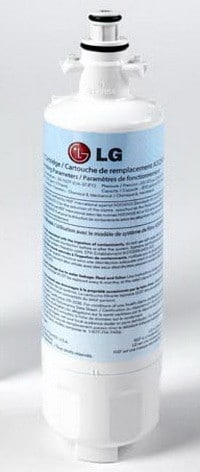 LG Replacement Refrigerator Water Filter (ADQ36006101) LT700P
LG ADQ36006101 Refrigerator Replacement Water Filter Assembly. The manufacturer has replaced this part number (ADQ36006101) with part number ADQ36006102. For use with the following LG Electronics models: LFX25976SW, LMX28988ST, LFX25976ST, LFX25976SB, GRL28ANQPP, GRL28ANVPP, GRL258VSXZ, GRL28ANSPP, GRL288NQJP, GRL288NVJP, LFX28978SB, LFX28978ST, LFX28978SW, GRL258VQXZ, GRL258VVXZ, LMX28988SB, LMX28988SW, GRL288NSJP, LFX31925ST, LFX25978ST, LFX25991ST.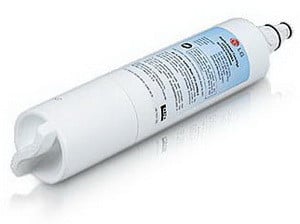 LG Replacement Refrigerator Water Filter (5231JA2006) LT600P
The LG 5231JA2006A Premium Ice and Water Filter fits most LG Side-by-Side & Bottom-Freezer refrigerators, and all Kenmore "795" Series refrigerators – including Kenmore Trio (three-door or "French door") models with the water dispenser on the outside of the refrigerator door. It does not fit Kenmore Trio models with the water dispenser on the inside wall of the refrigerator. The 5231JA2006A improves the taste and odor of the water and removes the following impurities: 93.2% of Particulates (Class I), 97.4% of Chlorine Taste & Odor. It does not remove fluoride. LG recommends that you replace your filter every 6 months. The 5231JA2006A is interchangeable with the LT600P/5231JA2006B however, it removes less impurities.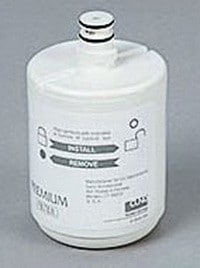 LG Replacement Refrigerator Water Filter (5231JA2002A) LT500P
LG 5231JA2002A Refrigerator Replacement Cartridge Water Filter. This is a chemical and mechanical reduction filter. The LG 5231JA2002A refrigerator water filter fits in side-by-side LG refrigerators. It replaces part number 5231JA2002A for model 5231JA2002A-S. It reduces bad taste and odor as well as chlorine, dirt, rust and other particles. It helps reduce lime scale buildup and offers added protection for your ice maker. This LG 5231JA2002A water filter meets NSF/ANSI standard 42 for the reduction of Chlorine Class III and Particulates. You should replace your LG 5231JA2002A refrigerator water filter every six months or if your water has a bad taste or odor.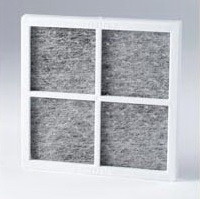 Replacement LG Refrigerator Air Filter (ADQ73214404) LT120F
The LG LT120F Fresh Air Replacement Filter will keep your food's individual tastes and smells separated. Designed to deodorize the air in your fridge through forced air circulation, this filter won't leave you afraid to open your fridge. You paid good money for your food, don't let it be compromised by how you store it.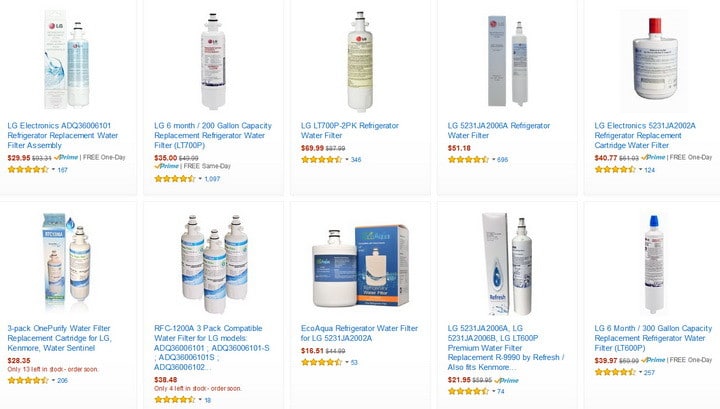 Buy LG fridge water filters for less here!

LG French Door Refrigerator – How To Replace Water Filter Instructions
Do you know of any other LG fridge water filters that we have not mentioned? Please leave a comment below.