If you have lost or misplaced your garage door remote, you can buy a universal garage door opener. Having 2 or 3 different garage door remotes is a good idea in case you misplace one or if a battery needs replaced. If you happen to only have one garage door remote and it can't be found, getting a new one is easy. Ordering one online and having it delivered THAT SAME DAY or the next day is possible. Below we will show you how to get a universal garage door remote as fast as possible.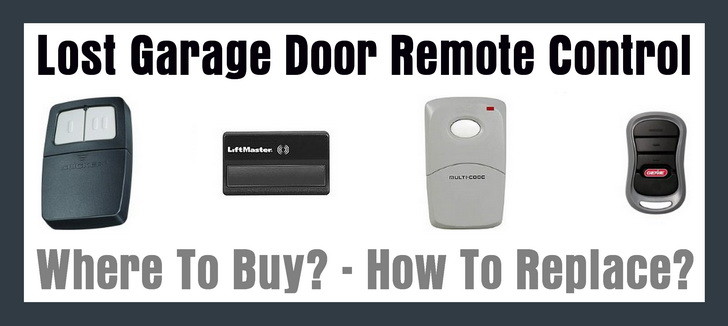 Lost garage door remote?
You could order the exact same remote you had before. You just may have to program it to work with your specific garage door opener. Look at the name of the garage door opener and see if it is a Genie, Liftmaster, Stanley, Multicode, Allstar, Carper, Skylink, Sears Craftsman, or other. Once you have the name of your garage door opener you can find the exact remote for it.
If you want to do it an easier way, buy a universal garage door remote. They work with 99% of all garage doors and can be programmed by following simple directions. A good idea is to buy 2 or 3 and a few extra batteries that way if you lose another remote, you have others to use right when you need them.
Some of the newer universal garage door remotes actually learn your garage door opener code. This can literally take a few minutes to setup and you will have a working garage door remote in a few minutes. The universal remotes have a "learn" button. It will program itself and can even be used on 2 different openers to make things more convenient by not having to carry around 2 remotes.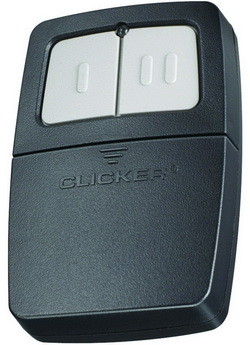 Chamberlain Clicker Transmitter Universal Garage Door Remote Control
INFO HERE
Works with 99.9 percent of garage door openers
Features Smart Learn button
Programs in seconds
Program up to two openers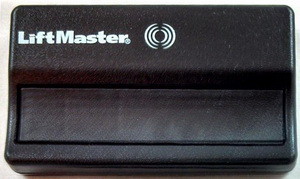 Liftmaster Garage Door Remote
INFO HERE
Compatible with PURPLE learn button only 315mhz
Single Button Garage Door Visor Remote
Works with Compatible Chamberlain models
Sears Craftsman replacement for purple learn button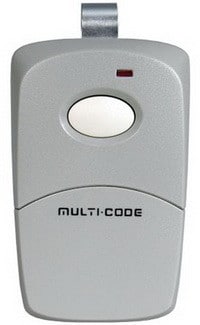 Linear Multicode Compatible Visor Garage Remote Opener
INFO HERE
Compatible with 300 MHz Multi-Code receivers
Supplied with visor clip
Easy access to battery and coding switches Power: 9-volt battery
Codes: 1,024 (set by dip switches)
RF frequency: 300 MHz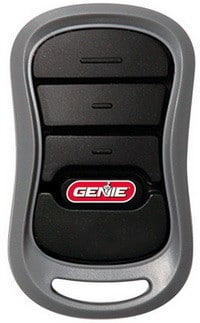 Genie Intellicode 3-Button Garage Remote
INFO HERE
Sleek and compact design with easy battery replacement
Auto seek dual frequency technology (315/390) helping to ensure the opener will respond regardless of possible nearby frequency interference
Intellicode 2 remote is backwards compatible with Intellicode 1 technology and will operate up to three doors allowing for a broad range of uses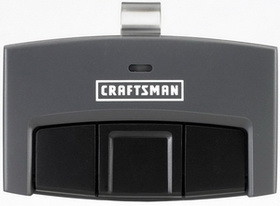 Sears Craftsman AssureLink Compatible Garage Door Opener Remote
INFO HERE
Features Security+ 2.0 AssureLink technology
Compatible with all Craftsman openers since 1993 having a learn button
Can control up to 3 different garage doors, gates, or AssureLink devices
Narrowband allows signal to reach greater distances
Includes a battery, visor clip, and programming instructions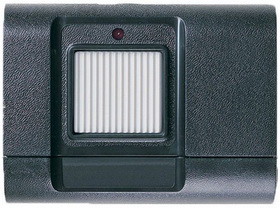 Stanley Garage Door Remote Transmitter
INFO HERE
Visor clip included
310 MHz Stanley compatible multi-code radio control
Easy access to battery and dip switch
1024 codes
CASE ONLY for older model 1050 remote control
Please note: Replacing a garage door remote will depends on the brand. Many garage door opener brands let you buy replacement remotes. You would then reprogram the whole system by reading your garage door opener manual. Sometimes some certain garage door opener brands can't program a new remote control. When you have this issue you may have to buy a new garage opener. This would be in extreme rare cases and only if you have a very old and outdated garage door opener.
Do you have other or easier ways to replace or reprogram a lost or misplaced garage door remote? Please leave a comment or question below.