What do you do if your carbon monoxide detector goes off? My carbon monoxide alarm is beeping about every minute or so. Does a carbon monoxide detector beeping every 30 to 60 seconds mean a new battery is needed or the battery is low? Or could this mean I have a carbon monoxide leak in my house? Could it just be simply a low battery that makes the beeping noise? Please explain the action I should take at this moment.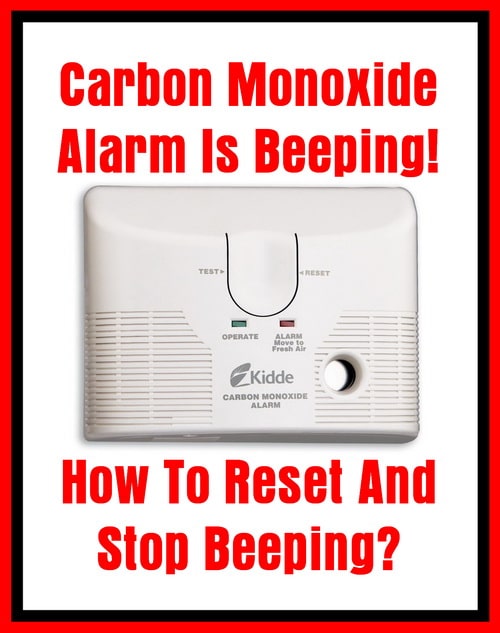 Carbon Monoxide Alarm Is Beeping – How To Reset And Stop Beeping?
CARBON MONOXIDE ALARM – LOW BATTERY:
A beeping sound from your carbon monoxide detector every minute or 30 seconds is telling you that the battery is low and needs replaced. Press the reset button and replace the 9 volt battery or 2 AA batteries (depending on the brand of carbon monoxide detector you have such as a Kidde or First Alert brand) to stop the beeping. If the carbon monoxide detector is sounding the alarm or beeps more than once per minute, see below…
---
ACTUAL CARBON MONOXIDE LEAK:
A continuous beeping sound means there is an actual carbon monoxide leak in your home. It is detecting carbon monoxide and you should get out of the area where the beeping is occurring. Open windows in your house and leave the house. Find out where the carbon monoxide is coming from and fix the issue, or call the fire department. In most communities the fire department will come and measure the CO levels. They will find what is causing the carbon monoxide alarm to keep beeping. They will also tell you what is causing the carbon monoxide leak and assist you in correcting the issue. Be safe and when in doubt, call 911!

Carbon Monoxide Detector Alarm Beeping or Chirping – Kidde
There are many types of alarms a CO Detector provides.
One to warn of high levels of CO.
One to warn of low batteries or "end of life" of the detector.
What to do when your carbon monoxide alarm beeps when CO is detected?
-Press the TEST/RESET button on the alarm.
-Call your local fire department.
-Move to fresh air outside.
-Do not enter the area until emergency services come, the building has been aired out, and the alarm has returned to its normal condition.
NOTE: If the carbon monoxide alarm reactivates in a 24 hour period, call a qualified appliance technician to check the structure to find the source of carbon monoxide. Verify that the alarm system is functioning properly. Any problems should be immediately corrected. Verify that cars are not running in an attached garage or adjacent to the home as this will cause high CO levels.

Where to put carbon monoxide alarm in home?
NOTE: Most carbon monoxide detectors require a certain brand or type of battery. Check the detector manufacturer requirement for the correct brand of battery. The wrong battery type may cause the carbon monoxide detector to beep in some cases.
NOTE: A carbon monoxide detector may need to be cleaned. At times, the carbon monoxide detector cover can get coated with grease, dirt and dust that needs to be washed off. The dirt and dust on the carbon monoxide detector may trigger it to beep. Keeping it clean will prevent this from happening. The dirt can restrict airflow and make the carbon monoxide detector think there is high CO levels and therefore setting it off to keep beeping.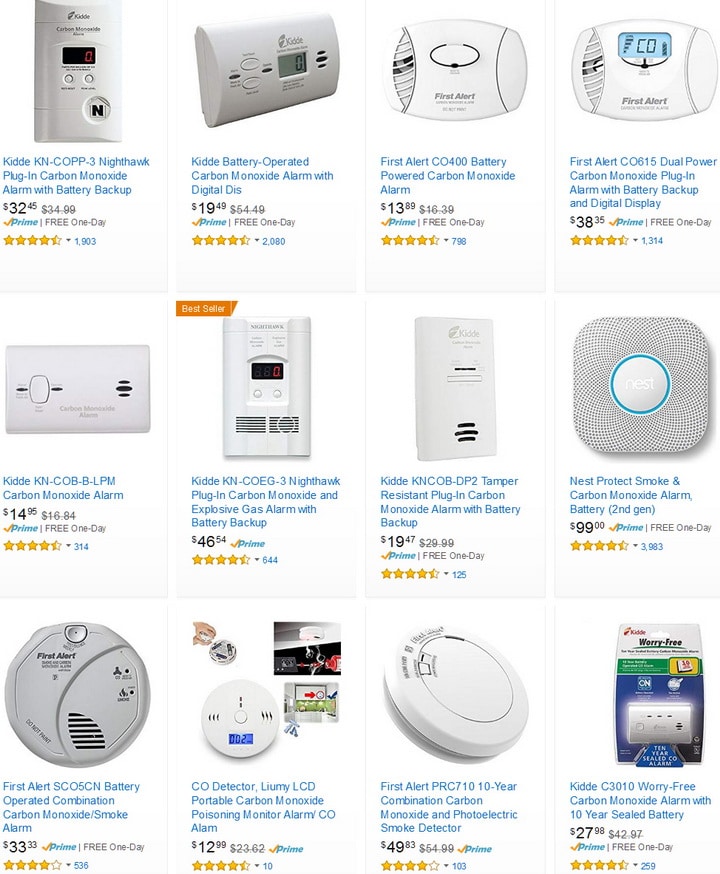 Carbon Monoxide Alarms that have multiple safety features!
Have questions about your carbon monoxide detector? Please leave us a message below and we can help!