New home is very dusty inside. We just moved into a new home and the air vents blow dust when the AC is on. I live in a new suburb where home building and construction is still going on all around us. When we have the air conditioner on, the dust blows into the house. I have 2 young children and don't want them sick. Plus our new home and new furniture is covered with dust and dirt. We are forced to vacuum the floors and carpets and dust everything daily. We have 2 air purifiers running 24/7 but they do not seem to help remove the dust. What can we do to reduce the dust from coming in through the vents?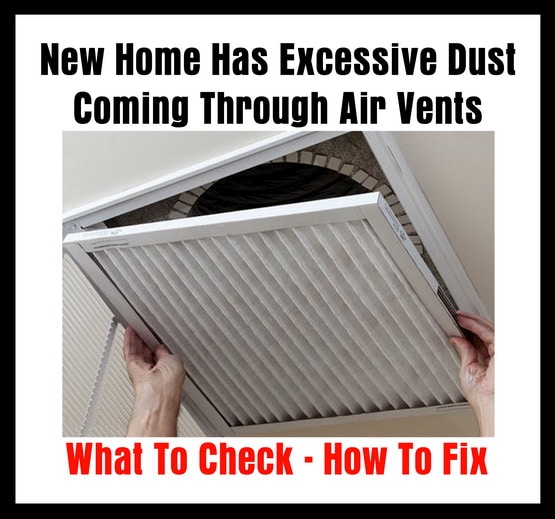 New Home Has Excessive Dust Coming Through Air Vents – What To Check
You are getting excess dust and dirt in your home because of all the construction around you. Dirt and dust will be excessive while they are still building homes in your new suburb. This is most likely a temporary problem until all the construction on the homes around you are completed. Below we will give you some simple tips to try to reduce the dust in your new home…
FYI: Your home HVAC system has intakes and returns. The air duct returns will blow air into your home and the intakes will suck the air out of your home. This constantly filters the air in your home while cooling or heating it.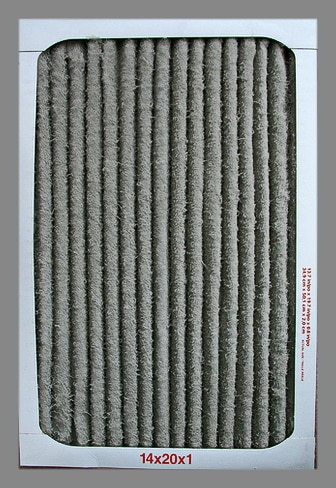 Dirty Home Air Intake Filter
HOW TO FIX THE DUSTY HOME PROBLEM:
Replace the air filter(s) at the intakes for the furnace/air conditioner with the correct size and correct type such as a HEPA filter. Newer homes will usually have a large air intake in a centrally located area in the ceiling or wall. Some homes will have more than one air intake and sometimes (since the home is new) the smaller air intakes will have been forgotten and will not have an air filter installed.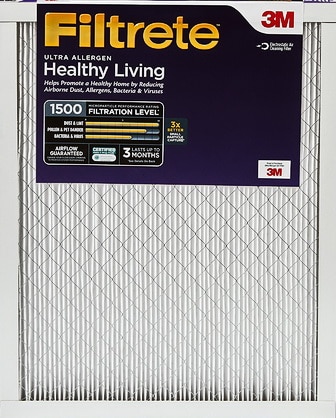 Ultra Allergen Reduction Home Air Filter
Check all areas of your home to be sure how many air intakes it has. Usually there will be 1, 2 or 3 air intakes depending on the size of your home. Once you locate the air intakes, make sure there is an air filter installed. If so, check to be sure the air intake does not have a dirty air filter installed. If the air filter is dirty, replace it. Be sure you replace it with the exact size and be sure you use a high quality HEPA or ALLERGEN air filter. These types of air filters filter out dust mites and fine particle dust and can keep the dust down to a minimum while the construction takes place outside.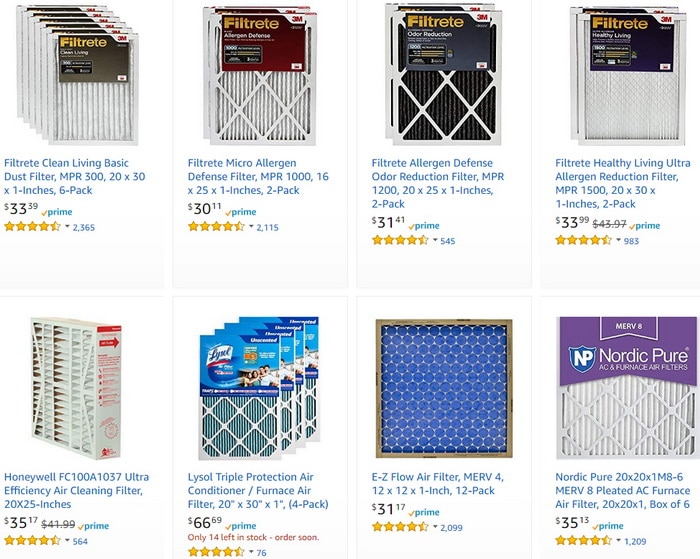 Home Air Filters – Filter More DUST!
If after replacing the air filters with new filters you still notice the air returns are blowing in dust, you should check the ductwork to be sure the ducting has not come apart or there is a leak at one of the duct seams. Depending on where they are, the ducts could be pulling in dust from your attic or possibly the basement. If you find no issues with the duct work, and you have quality air filters installed, you may want to take an extra step and install filters that fit inside the return air ducts in each room. They are called Register Vent Filters. They look like a strip of foam that simply catch dust particles that made it through the HVAC system.

Register Vent Filters
If you have tried everything and dust still comes into your home, you may want to look into air duct cleaning from a professional company. If you choose to use a duct cleaning company, choose wisely. Sometimes having your home air ducts cleaned can cause issues as the people cleaning the air ducts can separate the ducts at the seams. Check reviews online and call a few places before you make a decision.

HVAC Duct Cleaning – Home Cleaning
Have question or comments about a home with too much dust inside? Leave a comment below and we will be happy to answer any questions you may have.