Researching to buy a new dryer? Here Are The Best Dryers On The Market. We have 10 of the best dryers for the money and performance. We will link to the cheapest places to buy the clothes dryer per dryer. If you are looking for a new electric clothes dryer, do not buy one until you know the complete facts on each dryer available.
This means looking past the bells and whistles. Learn which electric dryers are rated as the top performers and why they made the grade with reviews. These dryers can be priced anywhere from around $300 to upwards of $1500, give or take a few dollars. The latest generation of electric dryers have features that are a great technological leap from older dryers.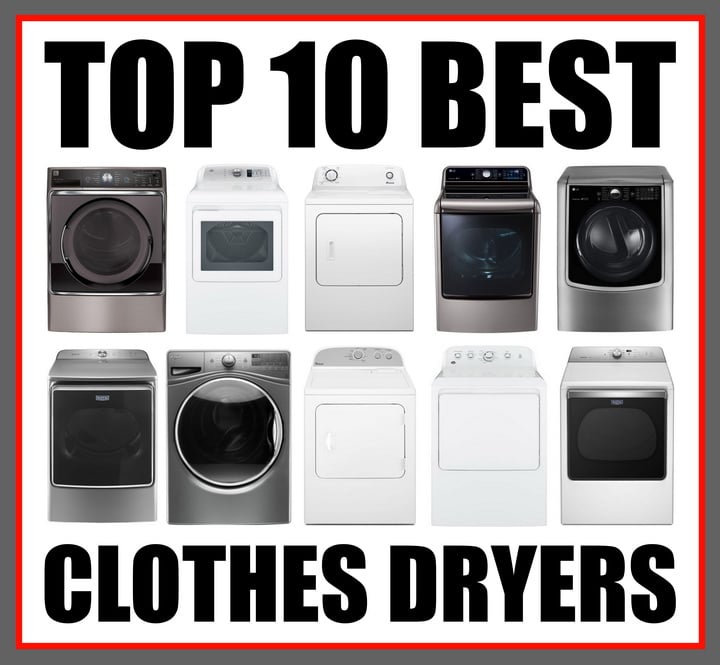 TOP 10 Best Clothes Dryers
From Budget Dryer To The Top Of The Line Dryer
If your current dryer is more than a few years old, you won't believe the features on some of these newer dryers. Features like bursts of steam to remove wrinkles, automatically re-tumbling clothes that you've forgotten were in the dryer, and moisture sensors to prevent over-drying your clothes are just a few of the abilities of the newest dryers out there.
We show dryers that are the rated most versatile dryer, best over all dryer for price and performance, best looking dryer, best dryer for fastest drying, best dryer for a big family with lots of laundry, the dryer with the highest reviews, a dryer under $300, and the best dryer if you are on a limited budget. Here is your guide to the 10 best electric clothes dryers…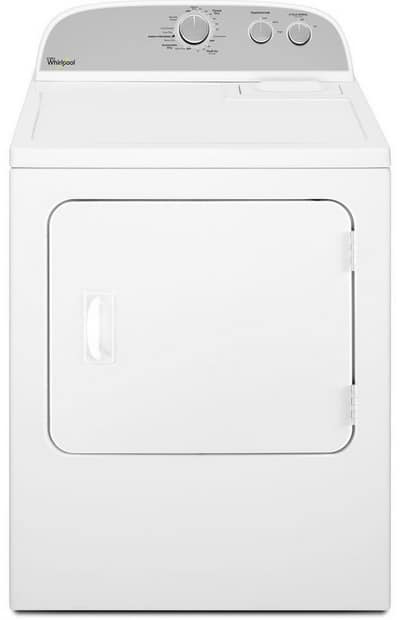 Whirlpool WED4815EW Clothes Dryer
The Best Clothes Dryer with The Highest Reviews and Cheapest Price.
A large 7.0 Cu. Ft. capacity. 14-Cycle Electric Dryer: Keeps your clothes smooth and wrinkle-free with the Wrinkle Shield option that continues tumbling for up to 90 minutes after the cycle ends. The 14 cycle options and 4 temperature settings offer flexibility. Dry your garments and linens with 1 of 14 cycles, Cycles are designed to help you dry a wide variety of items. Includes heavy duty, air dry, damp dry and more. Save energy with AutoDry drying system. Detects moisture levels and automatically adjusts drying time to accommodate each load. Great price at $349.00.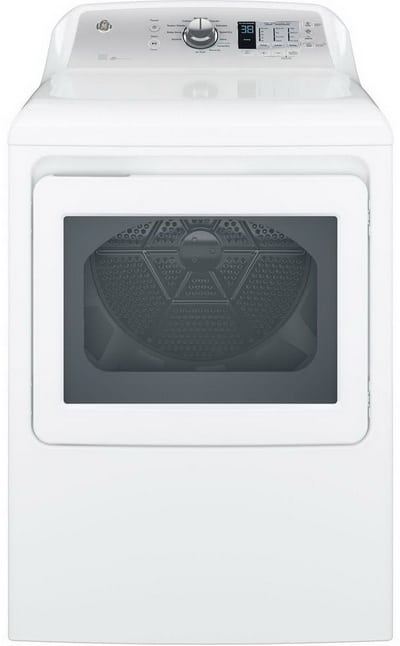 GE (General Electric) GTD65EBSJWS Clothes Dryer
Best All Around Dryer For Price And Performance.
GE 7.4-cu electric dryer with HE Sensor Dry continually monitors moisture and temperature to prevent over-drying, keeping your clothes looking and feeling their best. 12 cycles, including mixed load, towels/sheets, bulky items, delicates, sanitize and jeans. 4 heat selections including, high, medium and low, provide the right temperatures for your clothes-drying needs. My Cycle settings allow you to set your favorite cycles with just one touch and store them for later use saving you time and effort. Damp alert notifies you when clothes are the ideal temperature for ironing, for perfectly wrinkle-free results. ENERGY STAR® certified products help you save money on utility bills without sacrificing performance. style or comfort. Easy-to-read control panel features several options and cycles to dry clothes quickly and efficiently. Speed dry quickly dries items and small loads to eliminate extended dry cycles perfect for families on the go. Extended tumble freshly tumbles garments without heat periodically for up to 8 hours to help prevent creasing and wrinkling. MSRP is around $699.00 for this GE dryer.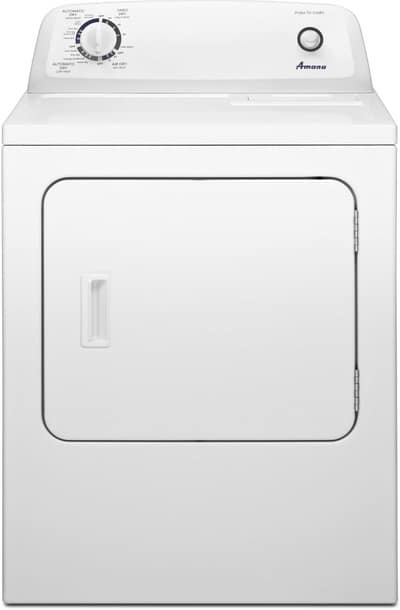 Amana NED4655EW Clothes Dryer
The Best Electric Clothes Dryer Under $500.
The Amana NED4655EW is affordable (just under $389), has features like sensor dry and wrinkle reduction, and boasts 11 drying cycles. It'll handle reasonably-large loads in its 6.5 cubic-foot drum, and has a timed-dry option and heat controls so you can dry your delicate items safely as well as heavier items like towels or jeans. For those times when you can't unload right away, the Wrinkle Prevent option tumbles clothes intermittently to help stop wrinkles from forming.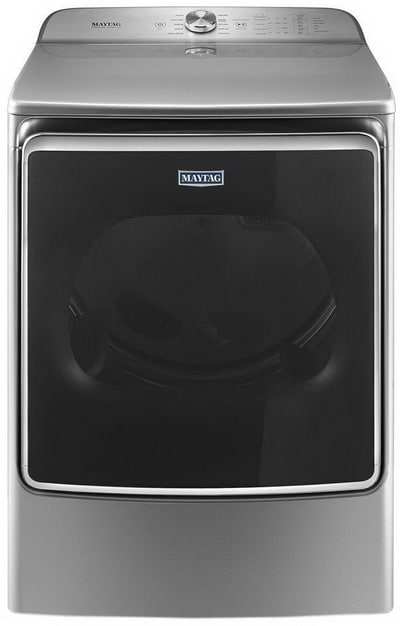 Maytag MEDB955FC Clothes Dryer
The Best Clothes Dryer for a Big Family with Lots of Laundry (Big Drum).
The Maytag MEDB955FC can handle big loads of wet laundry with ease with it's Extra Moisture Sensor and in it's cavernous 9.2 cubic foot drum. Exclusive extra moisture sensor for additional power. An extra fin helps with less tangling and exception drying. Steam Refresh cycle helps relax wrinkles and revive clothes. The Sanitize cycle removes up to 99.9% of three common household bacteria in the dryer. The PowerDry system dries tough loads faster and evenly with the PowerDry cycle, Advanced Moisture Sensing with an industry-exclusive extra moisture sensor, and an extra interior fin to keep clothes moving for effective drying. The PowerDry cycle runs hotter and works harder with optimized heat and airflow to power out moisture and dry tough loads faster. It's also got advanced moisture-sensing capabilities to keep track of how moist your laundry is to dry clothes efficiently saving energy and money. This dryer retails for $1169 on most websites.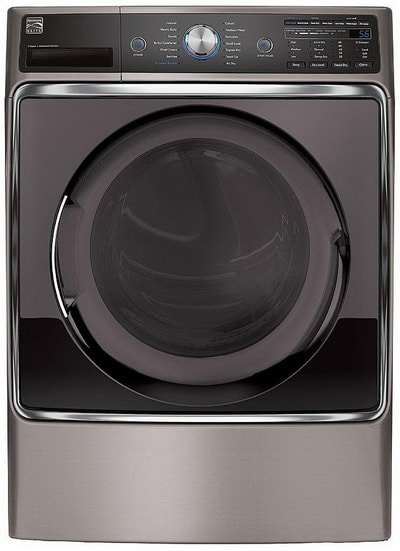 Kenmore Elite Clothes Dryer 81073
The Best Clothes Dryer if You're Pressed for Time (Fastest Drying).
9.0 cu. ft. Electric Dryer. If it feels like you're always waiting for your favorite pair of jeans to dry, you'll want to check out the Kenmore Elite Dryer for sure. It's capable of drying large loads in record time, thanks to its SmartDry technology and its ability to adjust temperatures as needed depending on load size and weight. It's steam feature is so good, it's trademarked, and its energy-efficient to boot. Bottom line, your favorite jeans can go from washer to wearable in 20 minutes flat. It's a good looking machine too. Retails for above $1000 on most appliance websites.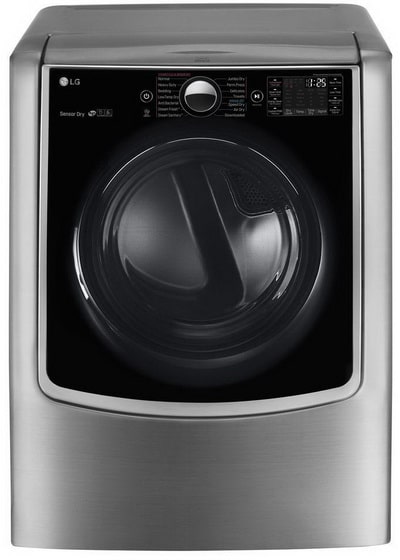 LG DLEX9000V Clothes Dryer
The Best Clothes Dryer That's Not Hidden in a Laundry Room (Best Looking).
9.0 Cu. Ft. Mega Capacity. Not everybody is lucky enough to have a laundry room. Sometimes, the washer and dryer will have to go where there's room, maybe in the kitchen or a bathroom, for example. When that's the case for you, you want a dryer that's going to perform well and efficiently, but you also want it to look good, since it'll be on display. The dryer that fits that bill better than any other, according to the pros is the LG DLEX9000V. Not only is it space-age beautiful, but it works better than any dryer that was tested. It's got a massive 9.0 cubic feet drum so you can feel free to load in your comforter set and blankets, and also has best-in-class features like a steam cycle to keep wrinkles at bay. You'll pay big bucks, but the good reviews show it's more than worth the extra expense. $1849.00 US Dollars for this LG Dryer.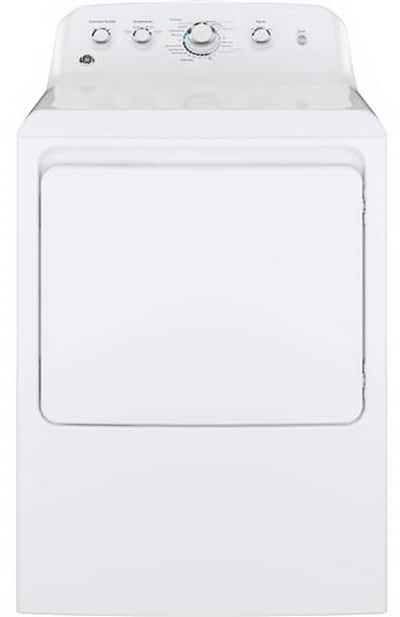 GE (General Electric) GTD42EASJWW Clothes Dryer
Best OVERALL Clothes Dryer for price and performance.
Reviews from multiple websites all agree that the GE (General Electric) GTD42EASJWW is probably the best overall buy for nearly anyone that's in the market for a new electric clothes dryer. Not only is it reasonably priced at around $489, but it can handle big loads (all but the bulkiest king-size comforter). 7.2 cu. ft. White Electric Dryer. From sopping towels to heaping piles of work and school clothes, the GE GTD42EASJWW Electric Dryer can get your laundry done right the first time around. Quit scheduling trips out to the laundromat to use the specialty dryers; this GE electric dryer has both the capacity and the drying power to take on just about any load. With 4 heat choices and post-cycle Wrinkle Care, you won't have to worry about babysitting the dryer to make sure your clothes are fresh and dry. The Auto Dry setting monitors moisture levels and the air temperature to ensure even, accurate drying each time; no more guesswork. Get more laundry done with less work with the GE 7.2 cu. ft. electric dryer.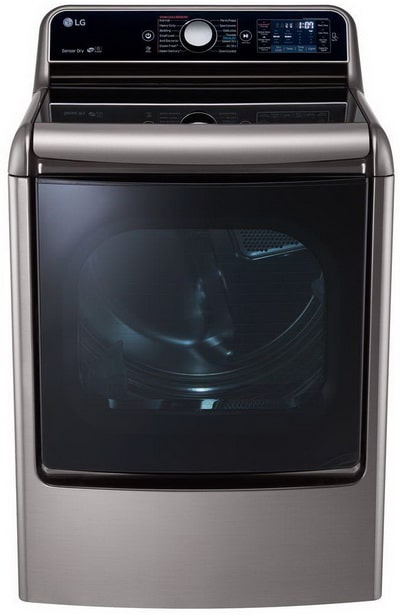 LG DLEX7700VE Clothes Dryer
The Best Clothes Dryer For Versatility.
The LG DLEX7700VE, 9.0 Cu. Ft. Mega Large Capacity TurboSteam™ Dryer With EasyLoad™ Door. Which has all the bells and whistles including steam, sanitizing and moisture-sensing features. Other options: More Time, Less Time, Wrinkle Care, Custom Program, Child Lock, Reduce Static™, EasyIron™, Damp Dry Signal, End of Cycle Signal. THis is one of the top of the line dryers and comes in at around $1500. If you can afford to spend 1500 on a dryer, this is one of the best options out there. Some of LG Dryer Innovations are: EasyLoad™ Door, TurboSteam™ Technology, Reduce Static™ Option, EasyIron™ Option, Sensor Dry System, Precise Temperature Control with Variable Heat Source, NFC Tag On Technology, LoDecibel™ Quiet Operation, Smart Diagnosis™, 3 Minute Installation Check, FlowSense™ Duct Clogging Indicator, Wrinkle Care Option, Rack Dry Option, and Damp Dry Signal.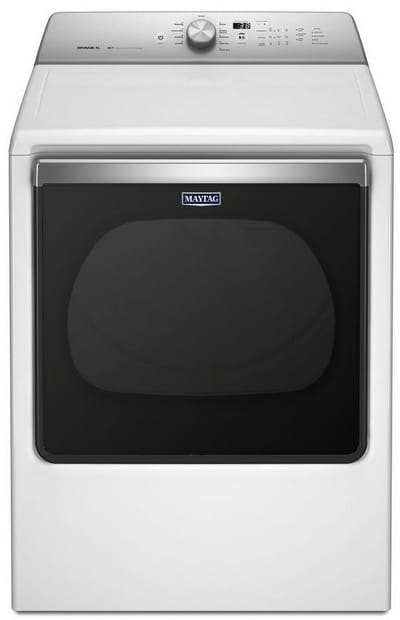 Maytag MEDB835DW Clothes Dryer
The Best Clothes Dryer For Space and Efficiency and under $1000.
8.8-cu ft Electric Dryer – $899.00 is the price you will pay for the Maytag MEDB835DW. But this dryer has a huge 8.8 cu-ft high capacity and has features like the PowerDry cycle, to make sure your clothes are ready to go in no time. The extra-large dryer drum can handle up to 21 towels in a single load. The PowerDry cycle is engineered to get your toughest loads completely dried faster. This large capacity dryer measures temperatures with Advanced Moisture Sensing, to get your largest loads evenly dried every time. It's also got an extra interior fin that creates a random tumbling pattern and keeps clothes moving in the dryer drum for an exceptional drying performance. This Maytag is engineered and assembled in the U.S.A. making this machine a pure Maytag brand.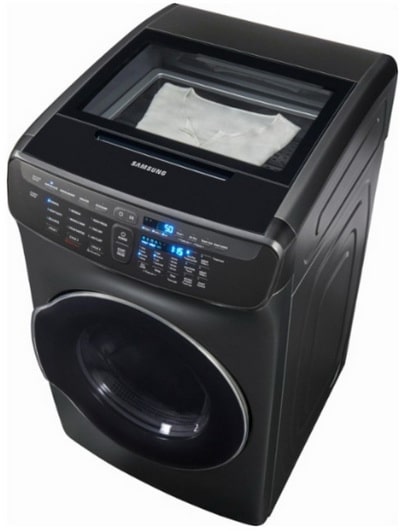 Samsung DVE55M9600V Clothes Dryer
The Best Clothes Dryer For Most Bells and Whistles (Most Clothing Drying Options).
7.5 cu. ft. Capacity FlexDry™ Electric Dryer – The FlexDry™ Dryer provides the ultimate drying flexibility by combining a conventional large capacity dryer with a delicate dryer, so you dry delicates and everyday garments at the same time. The upper delicate dryer lets you flat dry to prevent the items from shrinking and fabric damage. Combined with FlexWash™ Washer, the FlexWash™ + FlexDry™ laundry pair provides a complete laundry solution. Advanced features, such as MultiSteam technology, give you the ability to steam away wrinkles. Very pricey at $1,439.99 average.
Need more DIY tips or buying advice? Be sure to contact us below for the low-down on the best home hacks, repair advice and more.