Unique TV stand ideas! Just bought a TV and not sure about TV stand placement? Here are 55 different but unique TV stand ideas and wall mount placements. Place the TV on the wall, or place your television on a TV stand. These TV stands can be bought or custom built to fit perfectly in your home or apartment. These TV placements fit in living rooms, small spaces, bedrooms, and more. Please have a look and let us know which one is your favorite!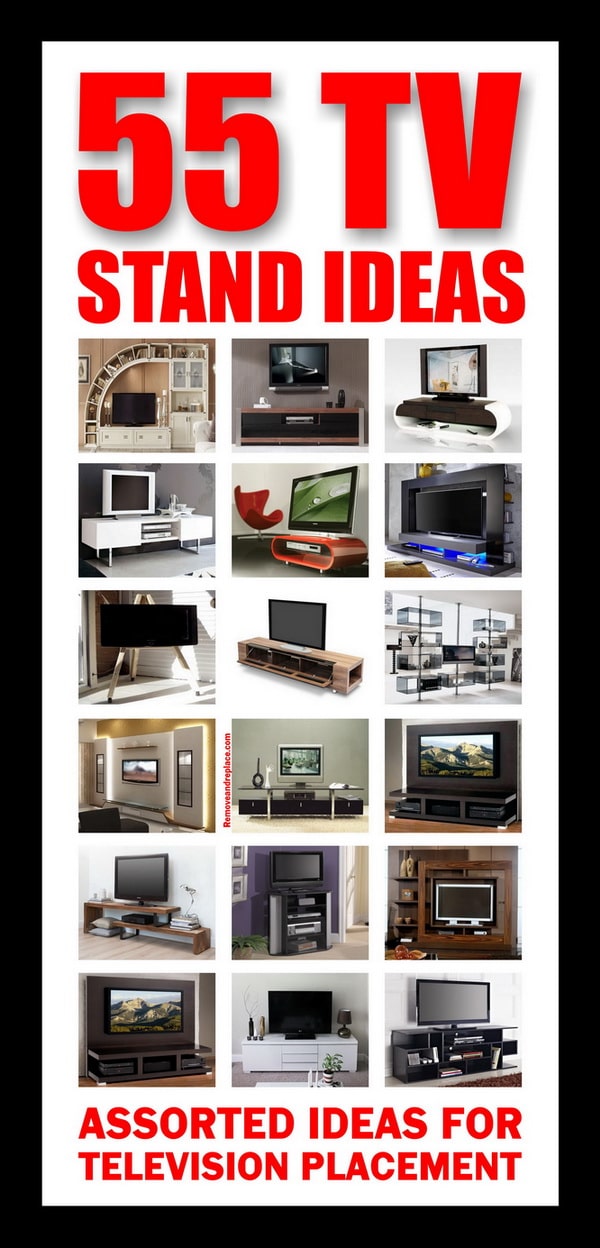 55 TV Stand Ideas
Image credits = Pinterest*
Have suggestions for TV stand ideas? Please leave your suggestion in the comment section below. If you have a unique DIY TV stand, and want to share your design, please leave a comment below and we will put your TV stand on our website.