Does your Samsung ice maker tray keep freezing up? The ice maker tray freezes to the inside of the ice maker compartment. How to get the refrigerator into Forced Defrost Mode? If you are having issues with the ice maker tray freezing, see below for how to force defrost your Samsung ice maker if it keeps freezing up.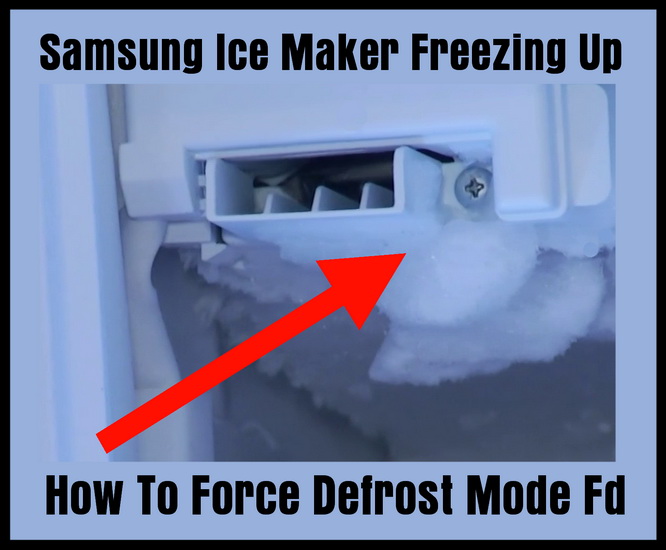 Samsung Ice Maker Freezing Up
How To Force Defrost Mode Fd
The Samsung ice maker is a self contained unit that sits in the freezer and freezes water into cubes. If your ice tray keeps getting frozen over, you can use Forced Defrost Mode to fix it. You can try other methods first if you choose but this is a common method use if the ice maker tray freezes to the inside of the ice maker compartment constantly.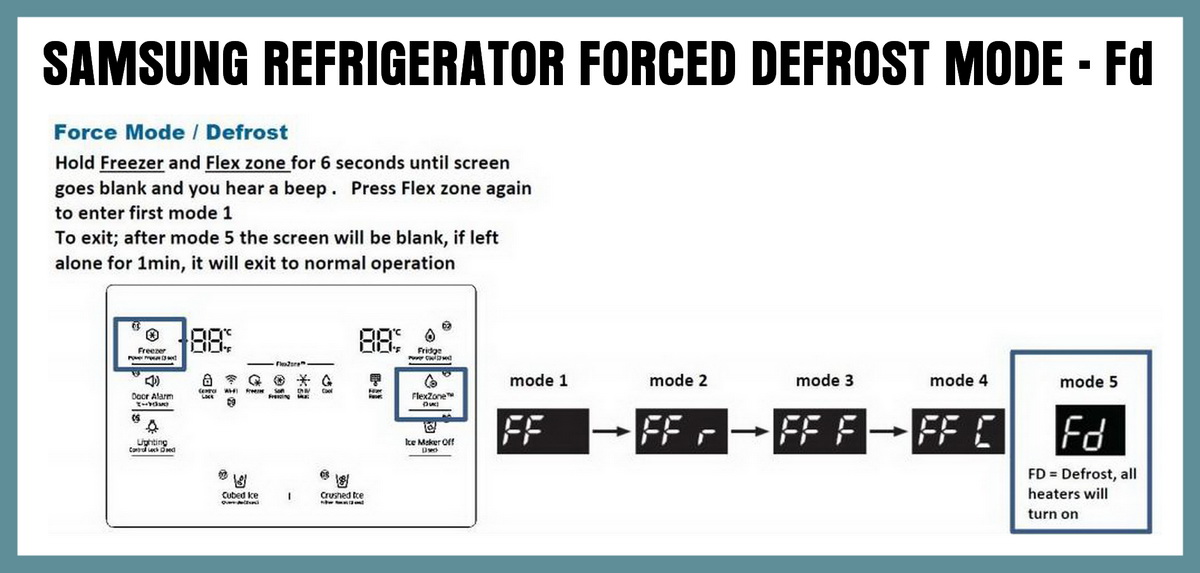 Samsung refrigerator Forced Defrost Mode – Fd
Press Fridge and Flexzone until panel starts flashing.
Then press Flexzone until Fd appears.

Samsung Refrigerator Ice Machine Freezing up
Easy FIX MY ICE TRAY IS FULL AGAIN
What does Mode 1, Mode 2, Mode 3, and Mode 4 mean? The compressor and all fans are switched on, then the 4-way is used to cool various sections. Then when you get the panel to Fd, it will force defrost all compartments. If you push the correct buttons until the blank screen shows, it will automatically exit the FD forced mode and return to normal operation.
This FD or forced defrost mode works on Samsung refrigerator model numbers RF28R7351SG/AA, RF28K9380SG/AA, and many more.
Have questions on how to get your Samsung refrigerator into Forced Defrost Mode? Please leave your question below in the comments section with your refrigerator model number and we can have someone assist you.