Comfee washing machine errors? If you are having trouble setting up your new Comfee washing machine or getting error codes we can help. We have a list of the most frequent errors and how to fix them. We have the solution to the E1 error code and have Comfee washer service manuals and owners manuals for download.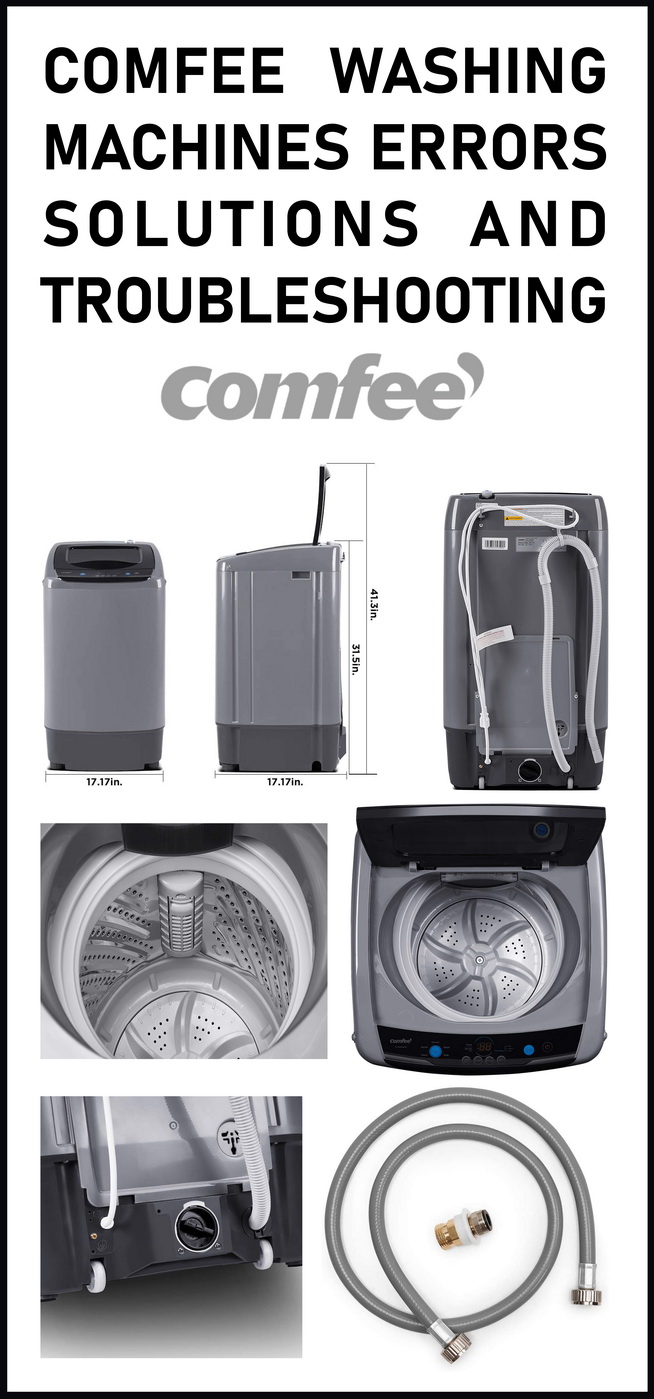 Comfee Washing Machine Errors/Troubleshooting
The Comfee portable washer is commonly used for smaller areas such as RV's, dorms, apartments and smaller areas where a washer is needed. We will show you how to set your washer up, level it, how to use the controls, and explain error codes and troubleshooting.
Comfee Washer Parts & Care Guide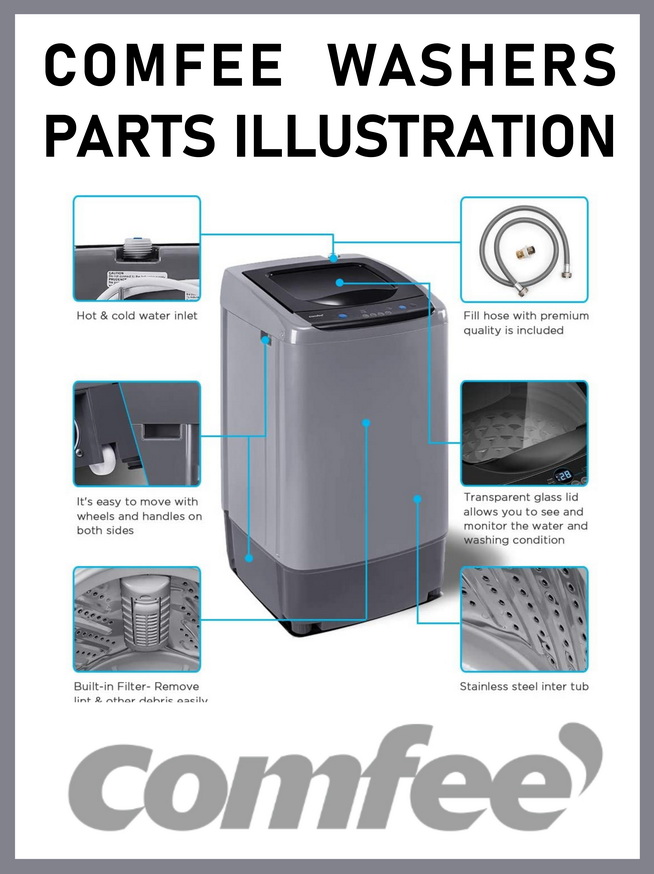 Comfee Washers Parts Illustration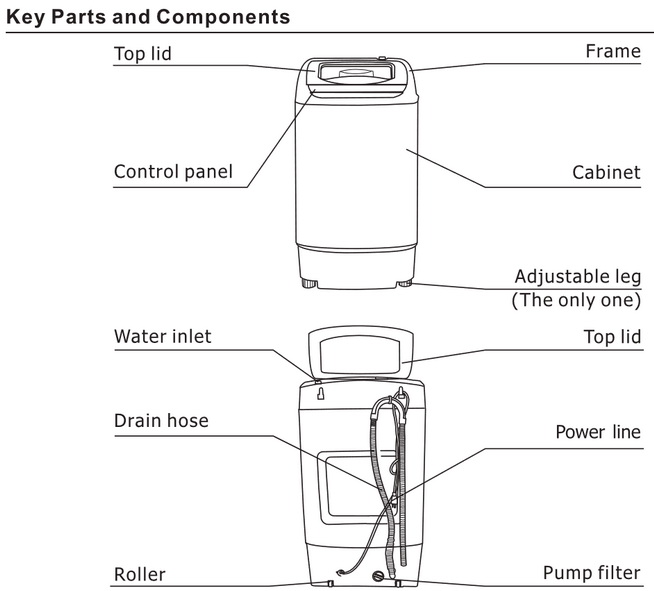 Comfee Washer Parts Components
Setting Up A Comfee Washing Machine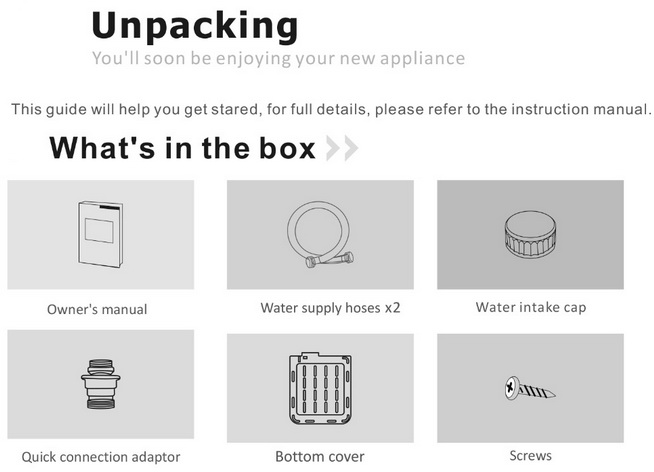 Parts included with Comfee Washer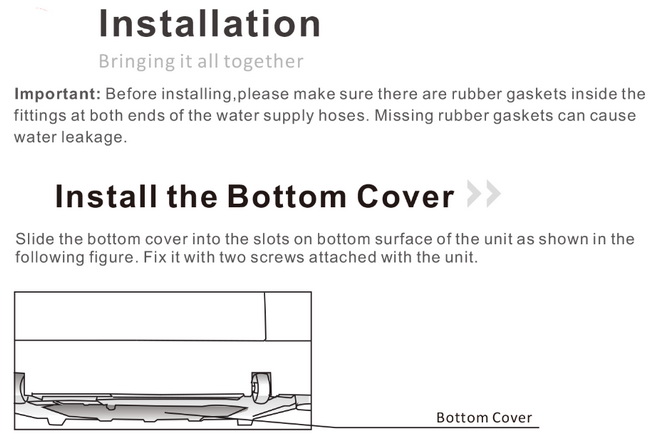 Comfee washer install bottom cover

Comfee washer connect drain hose

Comfee washer connect water hose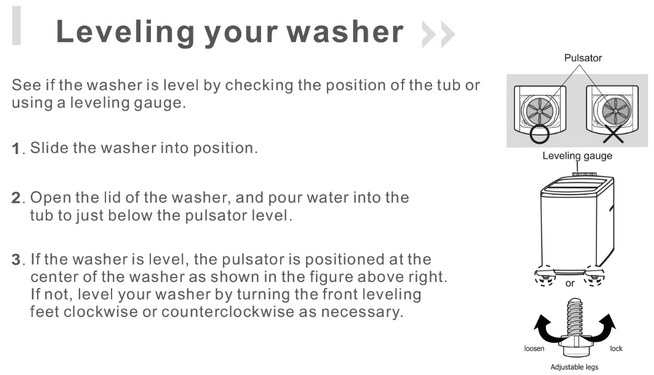 Comfee Washing Machine Leveling

Run test wash Comfee washing machine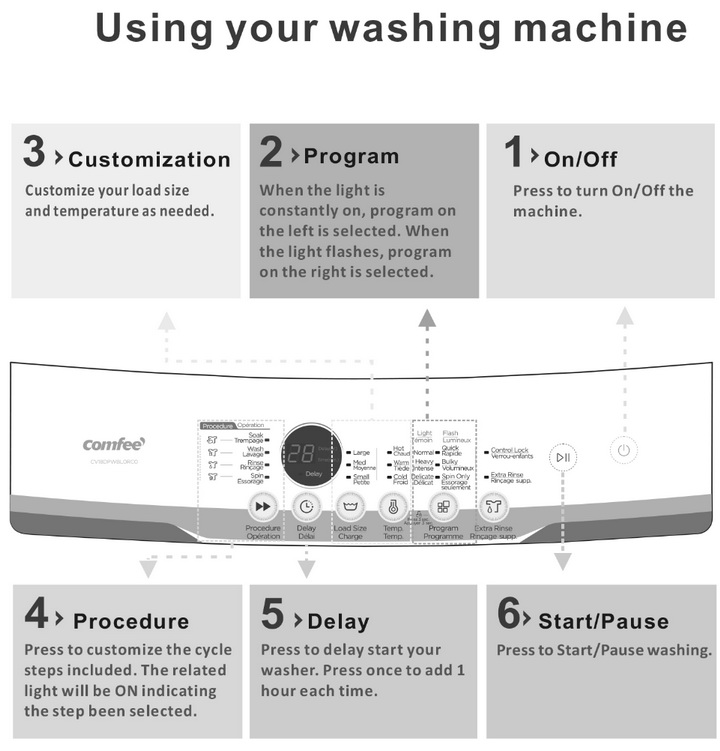 Comfee Washing Machine Controls Explained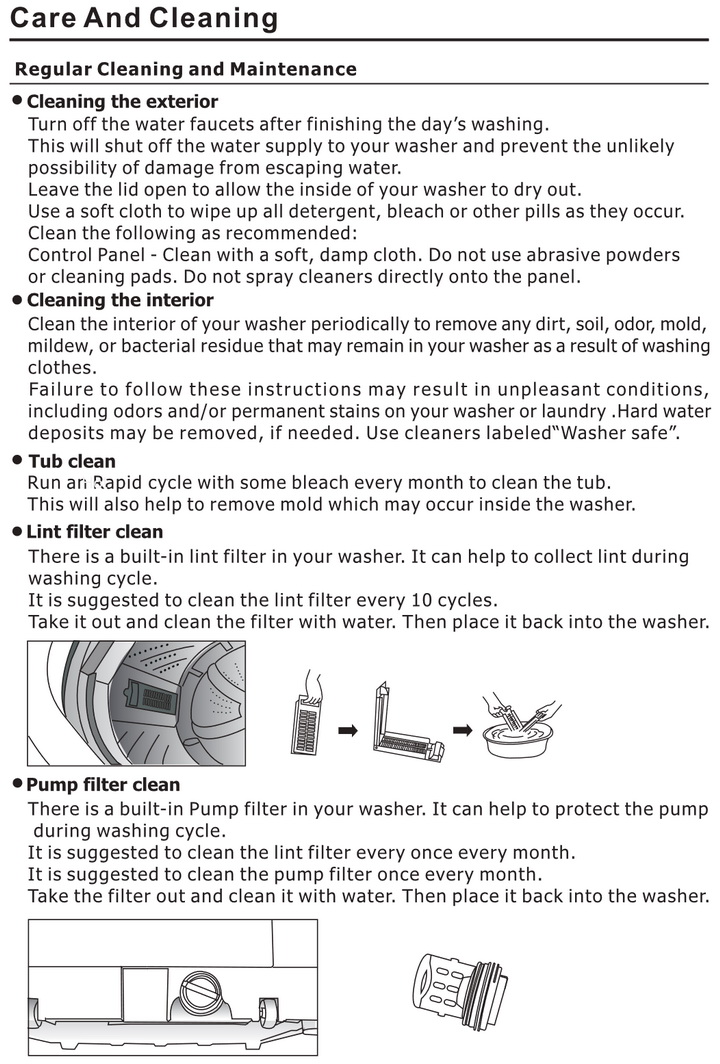 Comfee Washing Machine Care and Cleaning
Error Codes For Comfee Washers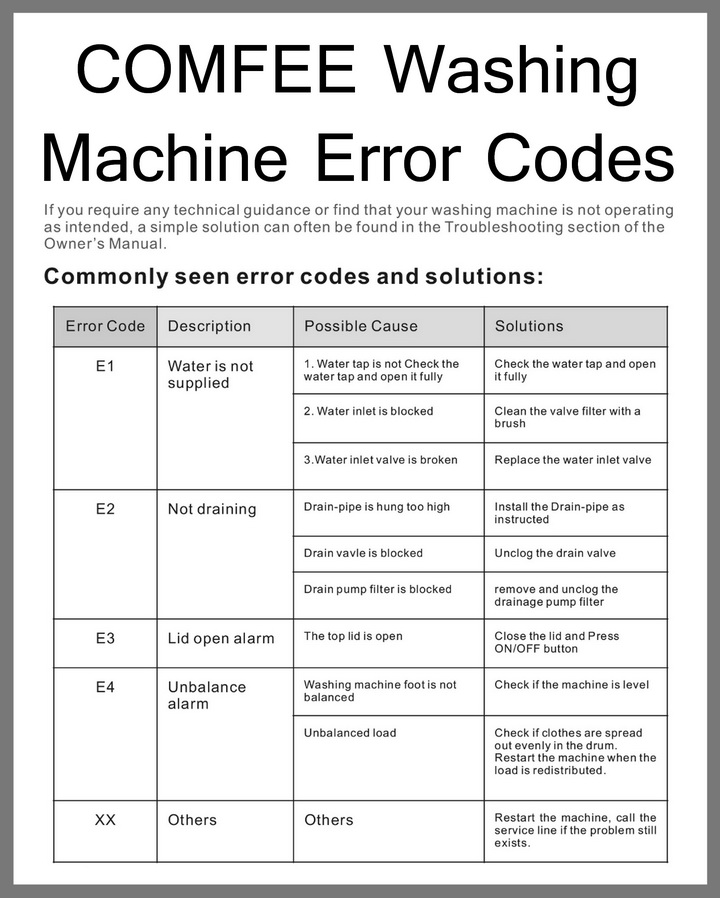 COMFEE Washing Machine Error Codes
Comfee washer E0 error code:
The clothes are not moving. Check to see if there is a lid lock on your Comfee washing machine model. If so be sure it isn't locked down.
Comfee washer E1 error code:
The washer cant reach its preset water level after longer than 30 minutes of trying to fill with water.
The solution is to check if the washer is not filling properly with water and if it is leaking water. Fix any leaks and also check that the water shutoff valve is open.
Comfee washer E2 error code:
Drain is blocked. Trying moving the drain hose and checking for any blockage. The drain pipe may be up too high. The drain pump filter may be clogged. Check all areas of the washer for a blockage.
Comfee washer E3 error code:
Lid is Open Alarm. The top lid is open, close the lid and press the ON button.
Comfee washer E4 error code:
Clothing is unbalanced. Level the washer by moving the feet of the washer at the bottom. Be sure the clothing is spread out in an even manner or the washer may become unbalanced. Redistribute the clothing and restart the cycle.
Comfee washer other error codes:
If you get an error code not listed here, simply try to restart the washer. You can try unplugging it for 5 minutes to try a reset. Plug it back in and run a test cycle to see if the washer restarts and clears the error code.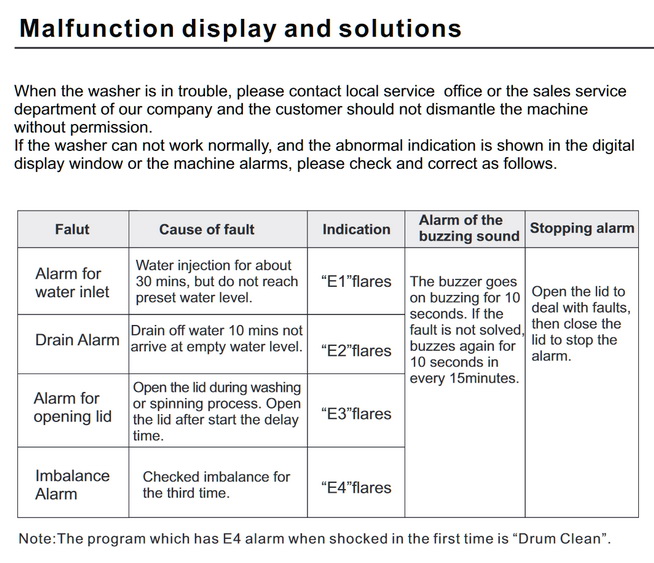 Comfee 5.5kg Washer Error Codes
Comfee Washer Troubleshooting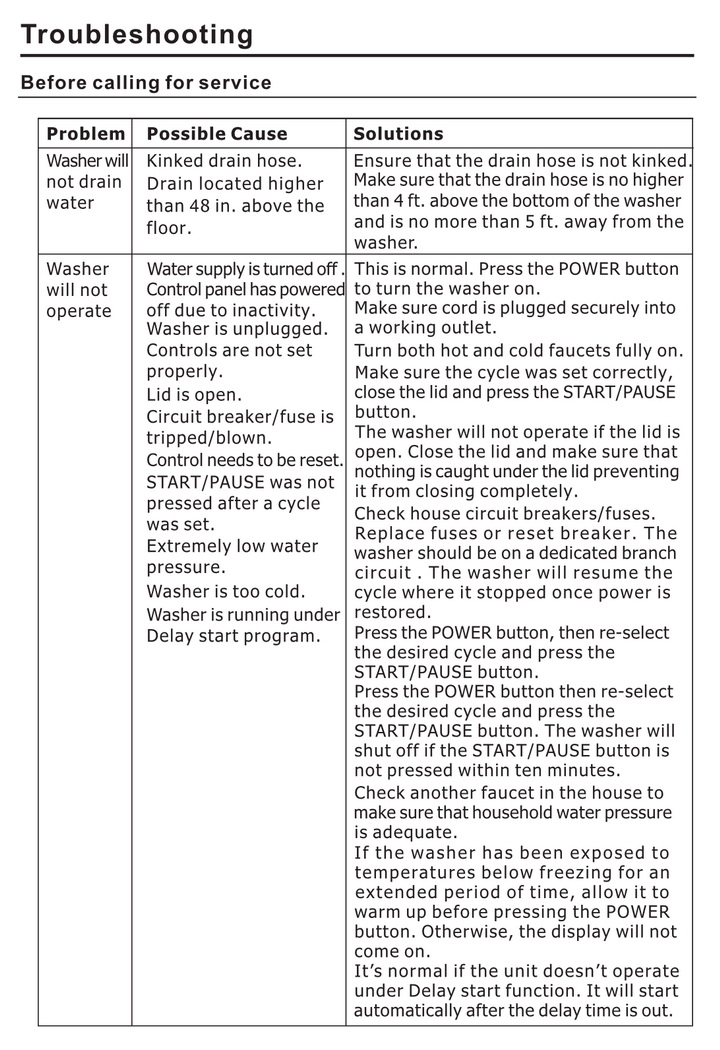 Comfee Washing Machine Troubleshooting 1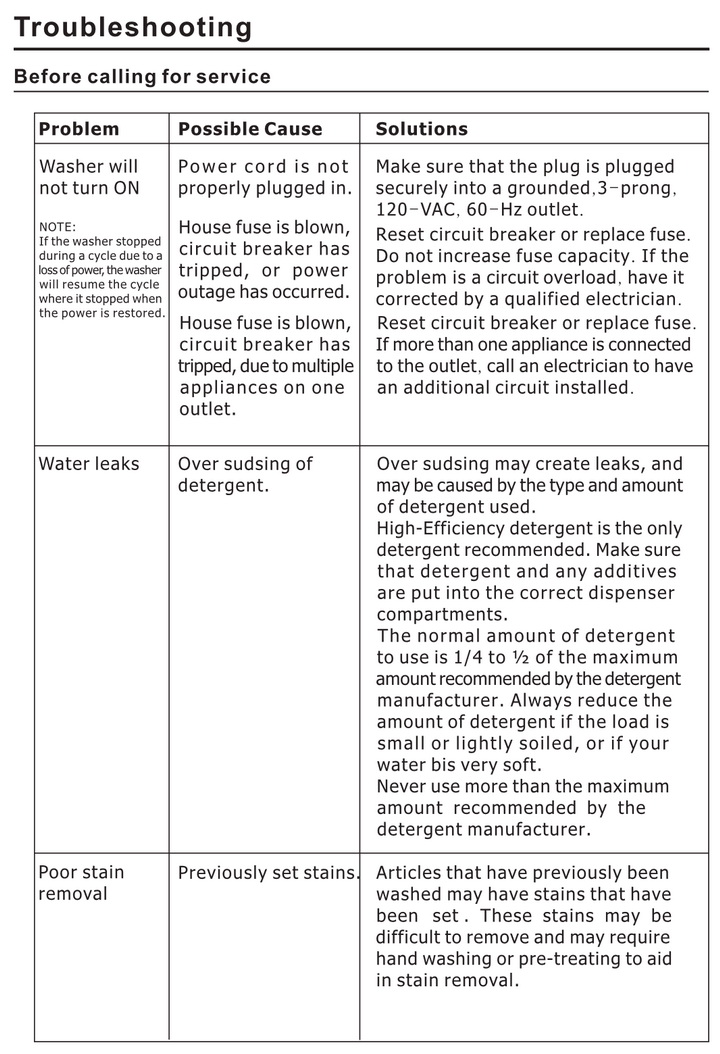 Comfee Washing Machine Troubleshooting 2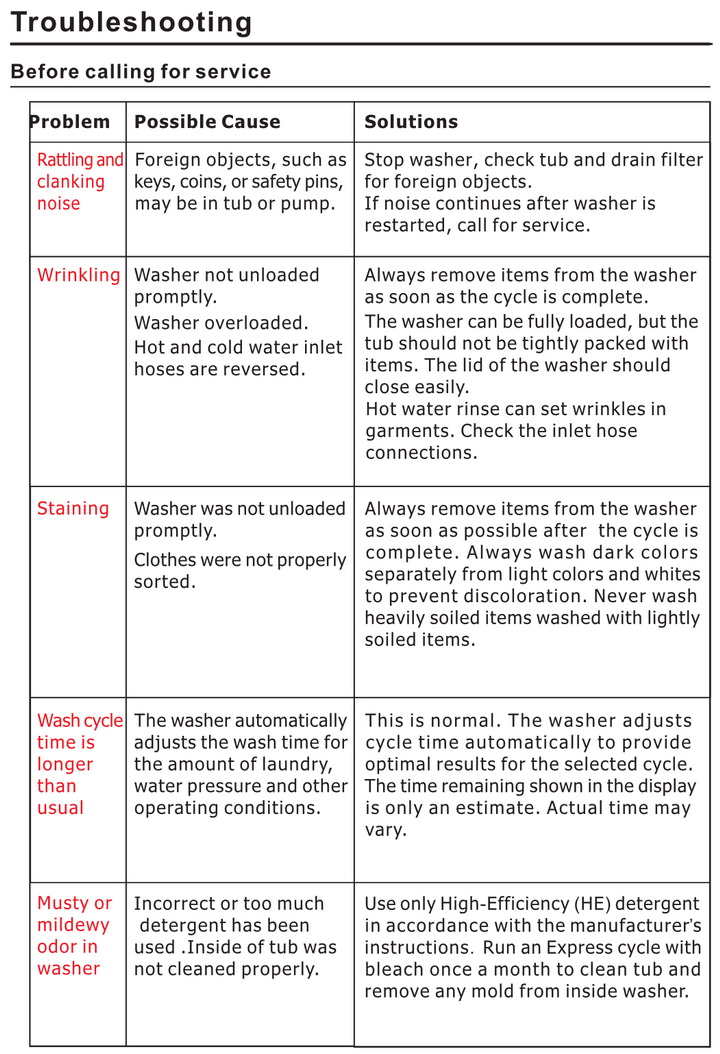 Comfee Washing Machine Troubleshooting 3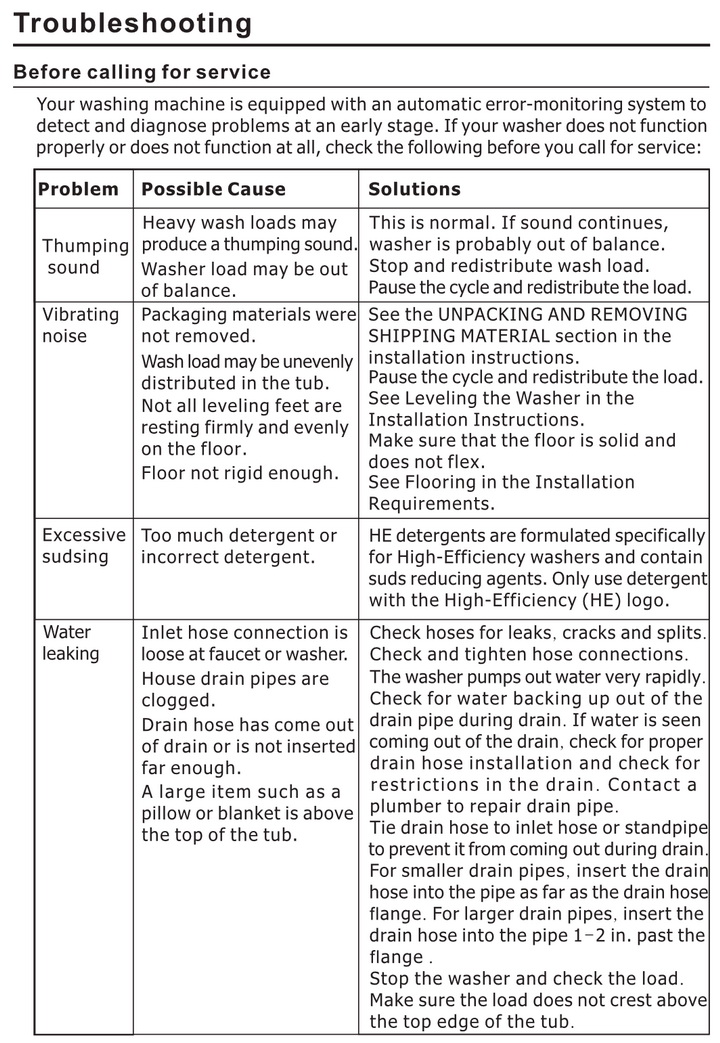 Comfee Washing Machine Troubleshooting 4
My Comfee washing machine won't drain, what can I do?
A blockage in the pump or the drain hose may be the reason. Remove any blockage and test the washer.
Comfee Service and Owners Manuals for download:
COMFEE 5.5kg Washing Machine Manual
COMFEE Washer CLV09N1AMG Owners Manual
Comfee Washing Machine Install and Error Code Manual
This troubleshooting page is for the COMFEE 5.5 kg Washing Machine 368155, Comfee CLV09N1AMG 0.9 Compact Portable Washing Machine, and the Comfee CLV16N2AMG washing machine and all other Comfee washers that are comparable. Most common error codes or troubleshooting methods to fix your Comfee washer is the same. If you have a different error code showing that is not listed, please let us know below.
Have issues with your Comfee washing machine? Need more help after reading the full article? Please let us know your problem or error code below in the comments and include the model number of your washer so we can assist you.