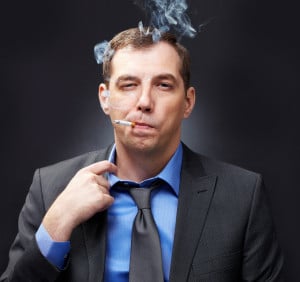 It happens to us all, the smoker from a party, a club or just about anywhere if you are downwind! Here are a few tips to help you get that smoke smell out of your clothes quickly.
Suggestion #1 – Murphy's Oil soap. Take 1.5 cups of the concentrate, and add it to 1 gallon of warm water. Use a soft wash cloth or dish towel. I know this works as I cleaned the smoke smell off of a leather laptop case with Murphy's oil soap and warm water and the smell was COMPLETELY GONE.
Suggestion #2 – Wash the clothes on "Heavy Duty" and add Downy fabric softener to the rinse and then spray Febreeze on the clothing afterwards.
Suggestion #3 – Try ammonia and borax in the hottest water, the fabric can soak with a little bit of detergent to cut the grease.
Suggestion #4 – Use white distilled vinegar in the rinse cycle of any clothes that smell funky.  The smells are gone and there is no residual odor of vinegar.