Last Updated on March 6, 2013 by Appliance Repair Assistant
Antiquing an outdoor fountain is not a usual diy project but it is low cost and really does spruce up the look of the fountain.
This is a super easy 30 minute project. All you will need is: One can of stain, a pad or brush to apply it and some rubber gloves to protect your hands.
Before anything, hose down the fountain to remove dirt and debris. (We cleaned ours thoroughly and actually repainted it also, see below photo)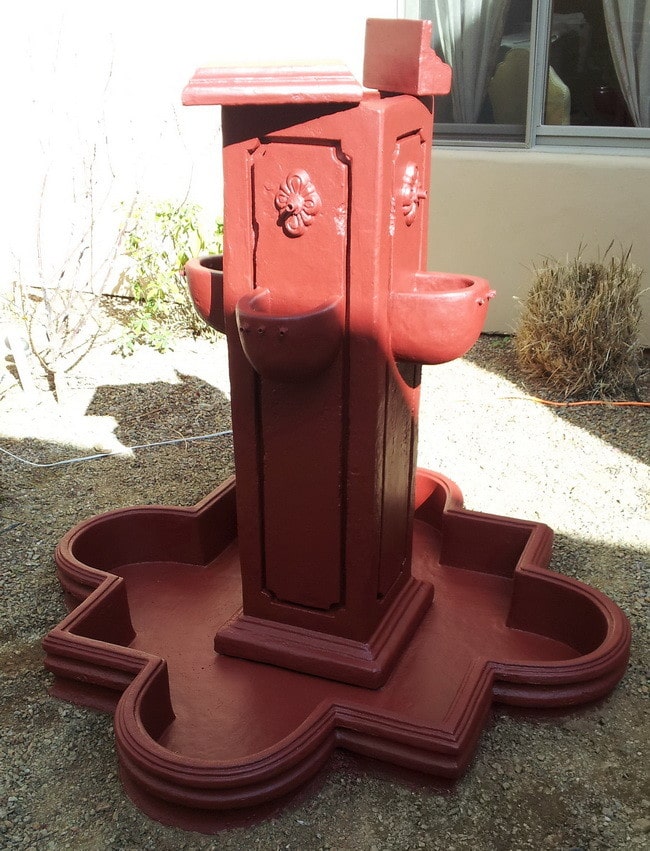 We cleaned and repainted our fountain before antiquing.
Here is the photo before antiquing.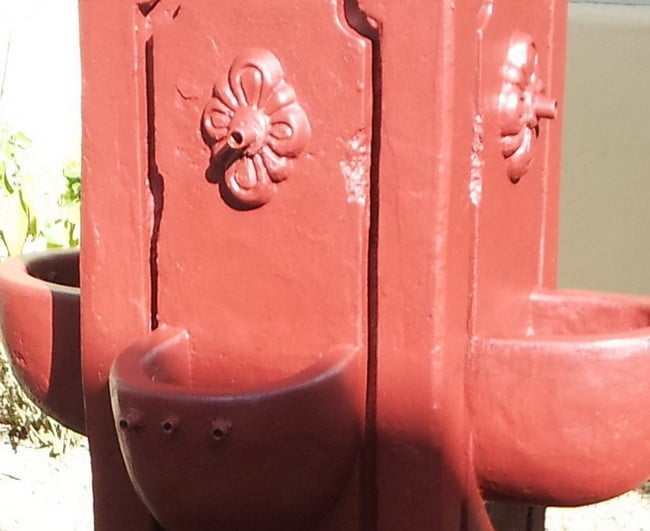 A closeup photo before antiquing.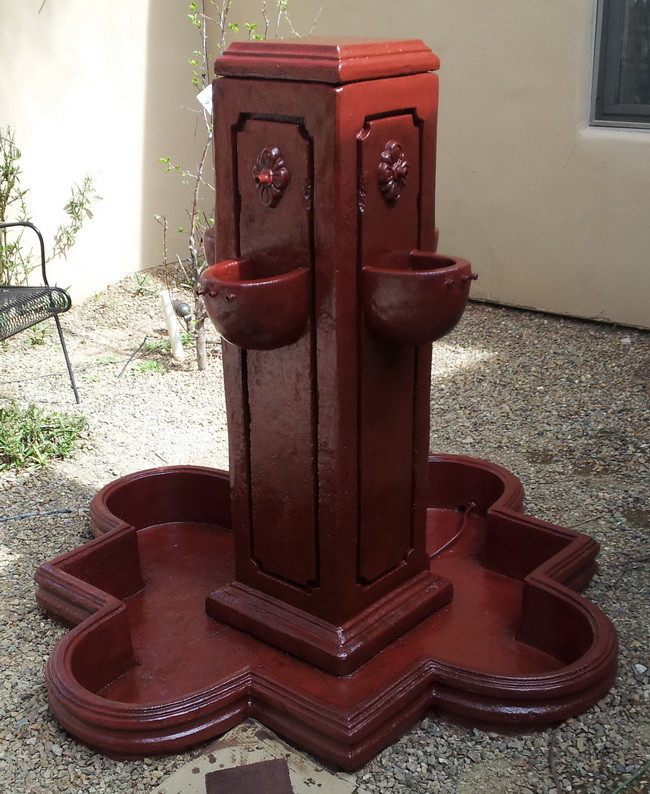 Here is the fountain after antiquing.
(The fountain now has a "marbled and rustic" look by using only a few ounces of stain in just about 30 minutes)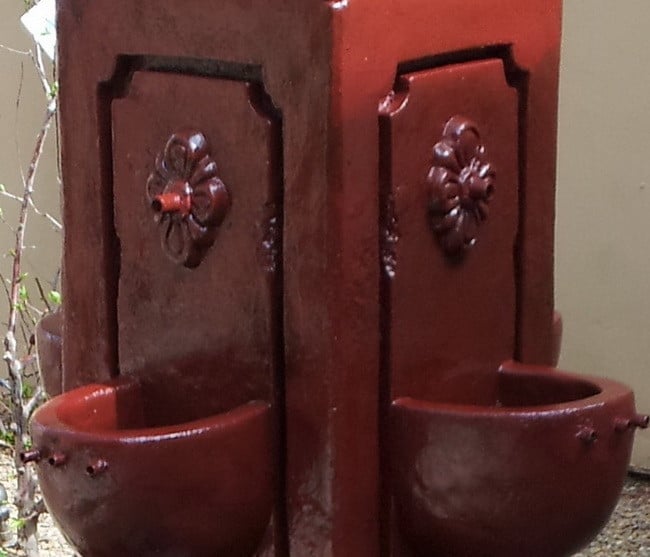 A closeup photo after antiquing.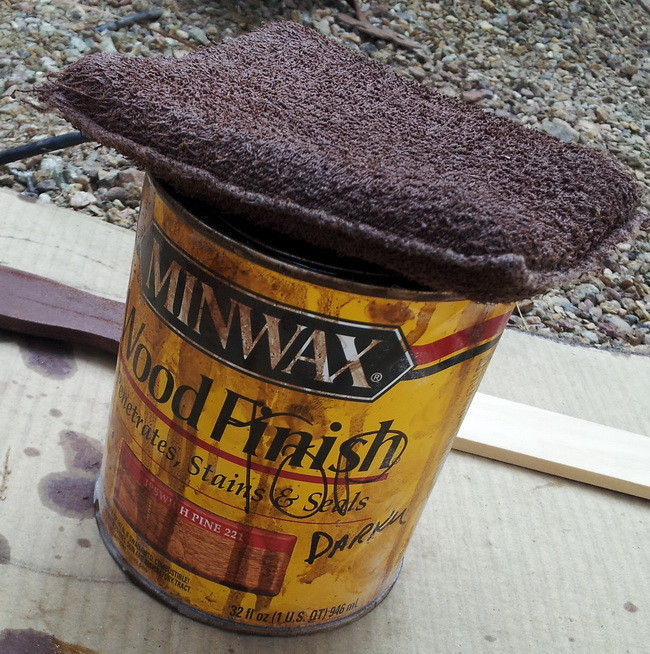 The can of stain we used on the fountain.