Here is a fun quick step by step tutorial on How to make a Coffee Table from a Pallet.
Materials Needed To Build: Piece of Plywood + Wood Stain (or actual Coffee) + a Pallet in good shape.
Tools Needed: Crow Bar, Hammer, Saw and Belt Sander.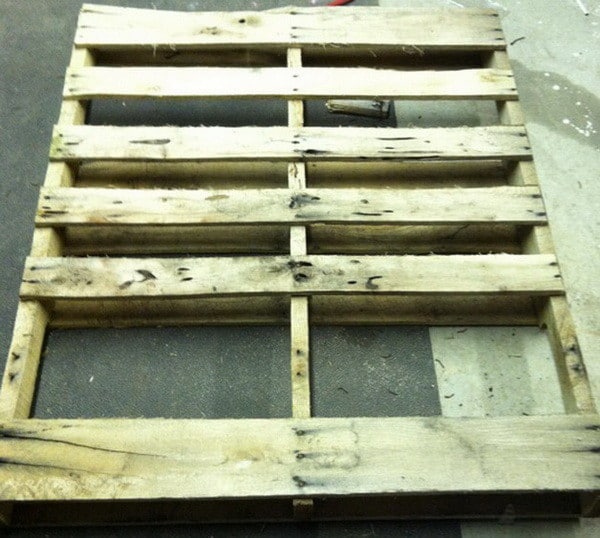 Here is the pallet we are using to create our table.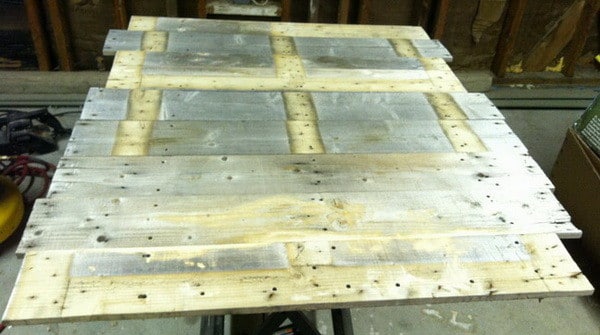 Pry out the old nails using a crow bar.
Then arrange the boards as needed and nail them to the plywood.
(you can reuse nails pulled from the pallet if desired)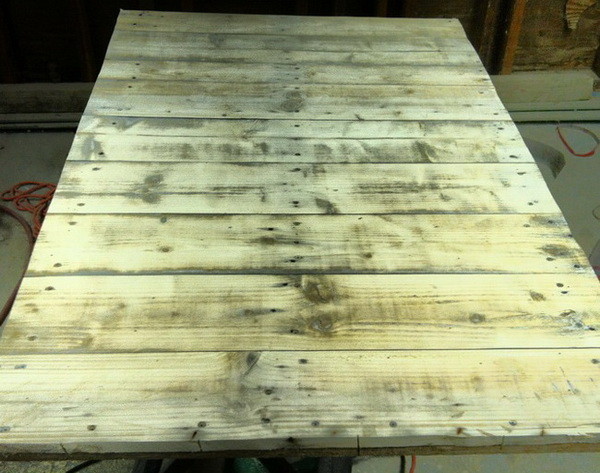 Sand the top until it is very smooth and cut the sides evenly to size.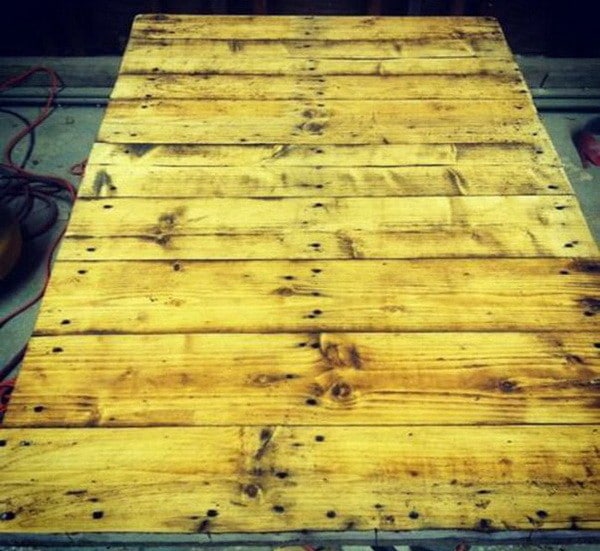 Stain tabletop using your choice of stain or use actual coffee then seal with polyurethane.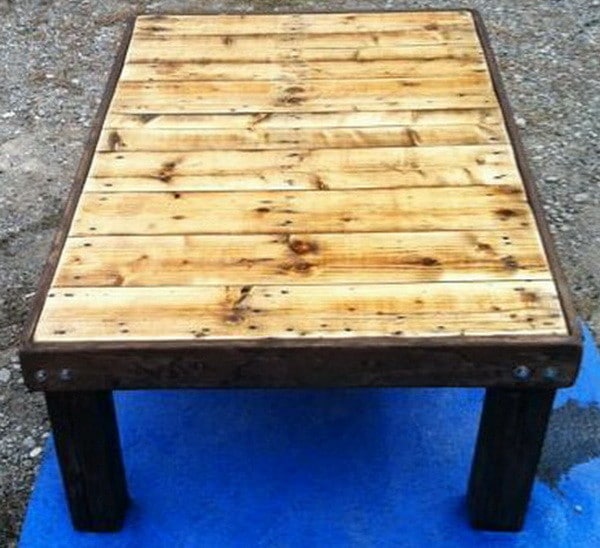 (NOTE: The legs and outer part of the table above is made from the leftover wood from the pallet.)
Stain sides and legs with a dark walnut stain and use lag screws to hold them together.
(16 lag screws all together)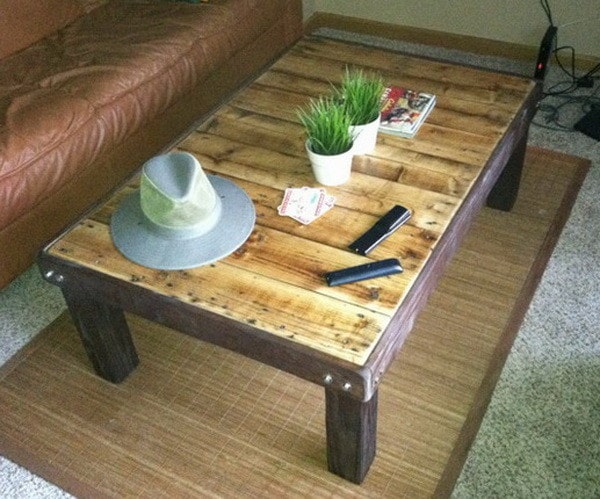 Pallet turned into a Coffee Table – Finished product.
To add more to the table you could…. Get some lag bolts and washers and put them in a bag of acid to create the rusting look. Then seal with a sealer and replace the shiny silver bolts. You could also drill a countersink recess so the bolts and washers are flush.