We needed to make some space in our Master Bedroom and decided to create a closet. Here are some pictures of before, during and after of building the new closet.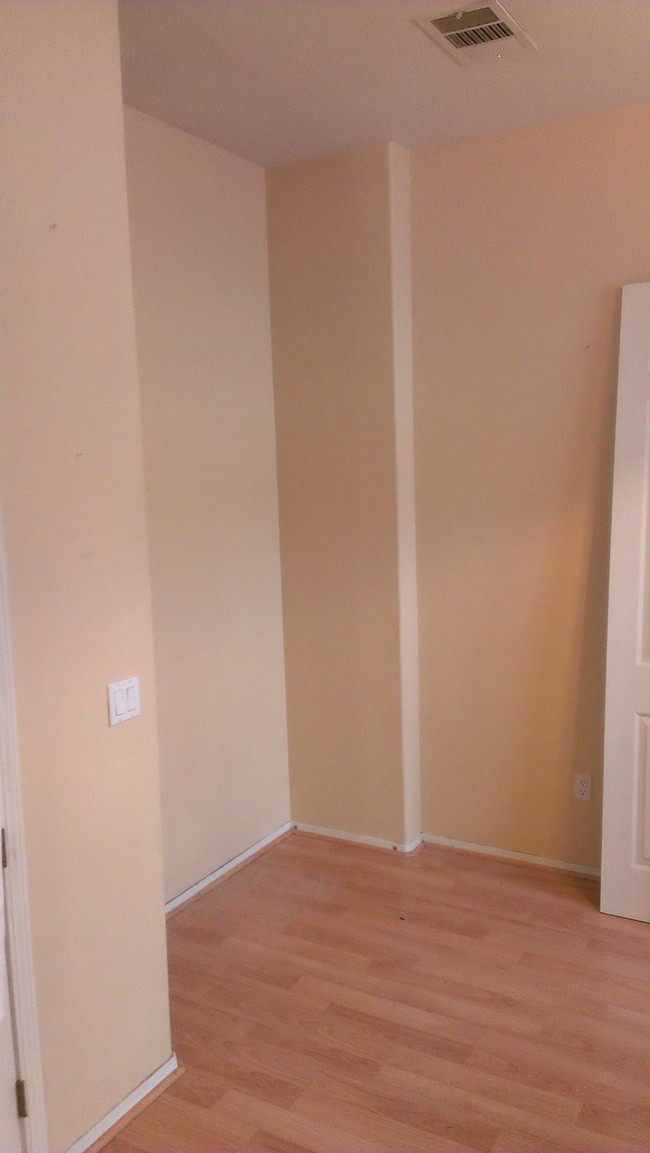 Here is the unused space in the corner of the Master Bedroom.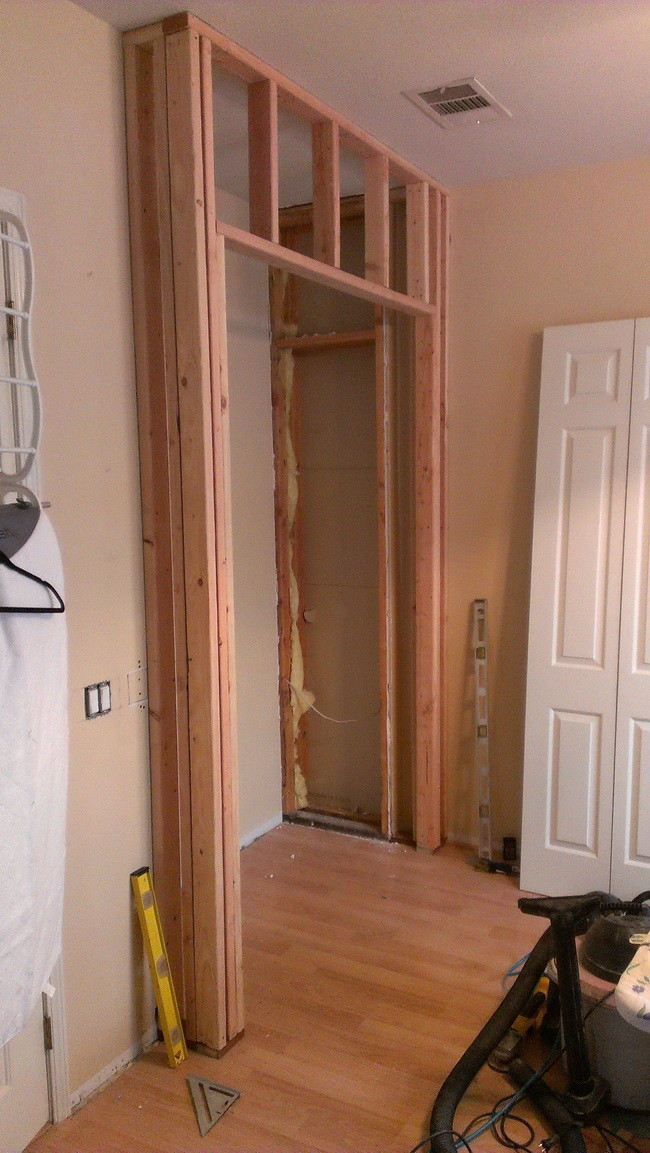 Adding a few more inches to this space.
It is important to remove all the drywall and install a fresh piece instead of patching the drywall.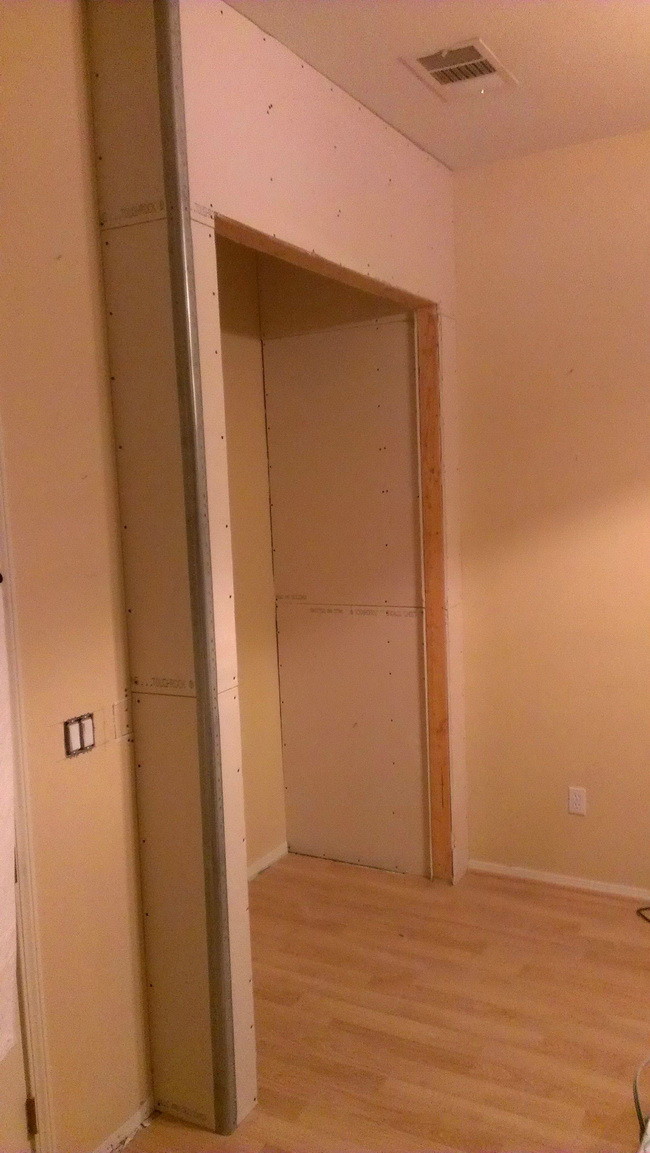 Installing a new piece of drywall eliminates the look of a "bump".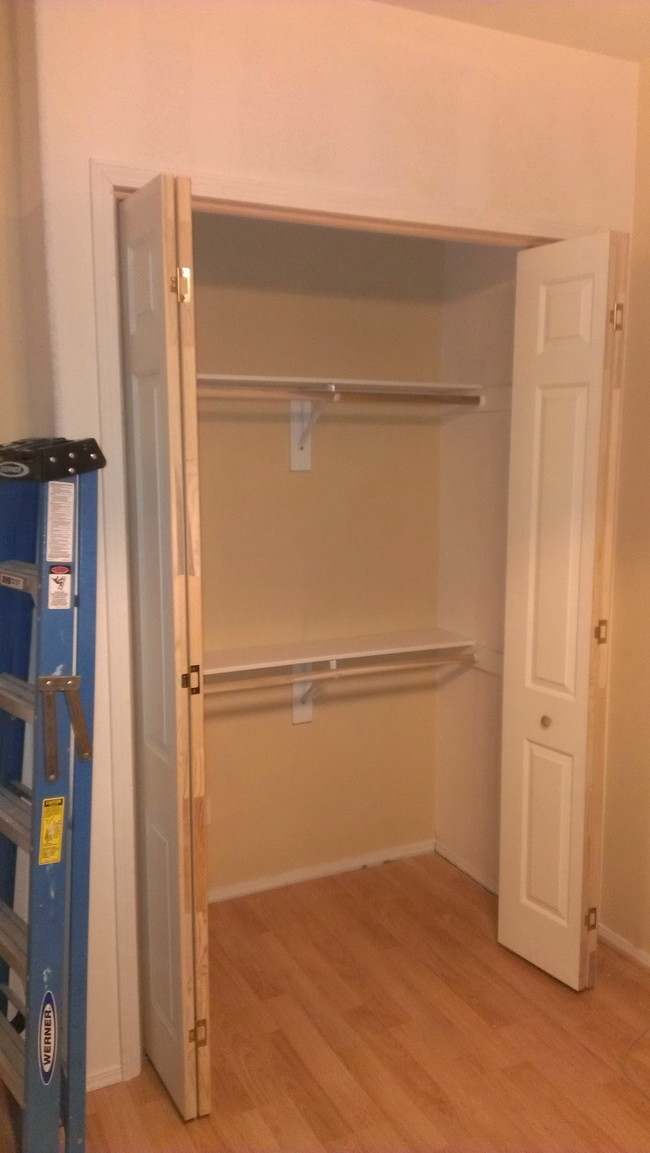 Installed 8′ bi-fold doors and trim.
Bi-fold doors allow full access to the closet when open.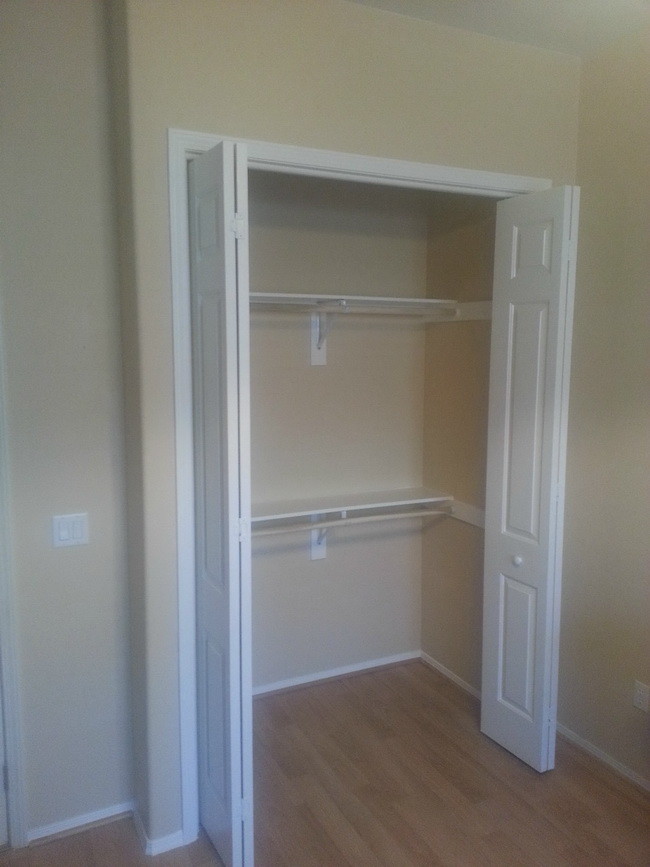 Finished product, Painted and done!
High and low shelving has been added and rods that match the style that is within the rest of the house also.