Shopping for a Bed Frame and can't find the perfect one for your master bedroom? Have you ever thought about building a custom bed frame? Here is a great intermediate project where we are going to show you how to make a diy bed frame in the photos below. This diy project is not difficult one if you have basic knowledge of how to use common hand tools and power tools. A little creativity will go a long way here.
This project was around $300 dollars for the wood, stain, polyurethane, foam brushes, pockets screws, and pocket hole plugs. The majority of the cost was for the Red Grandis wood which was about $5/bf (Board Feet). This is a great wood to use because it is a sustainable hardwood that is an alternative to tropical hardwoods. The strip of Purpleheart wood was $20. Here are the step by step photos to do it yourself.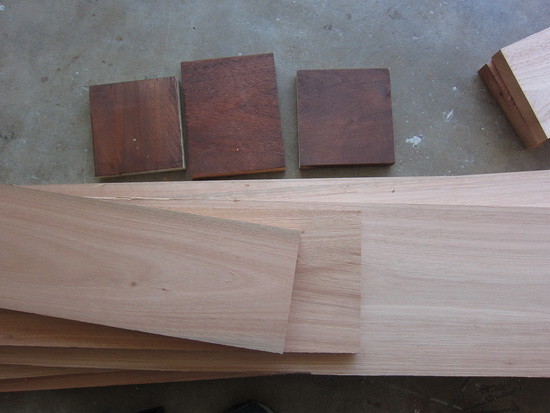 We used Red Grandis wood for the majority of the bed frame.
The stained samples from left to right are Alder, Poplar, and Red Grandis.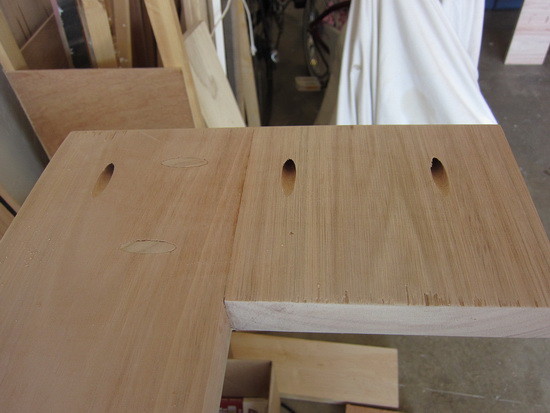 The Pockets holes are drilled for the bed frame legs.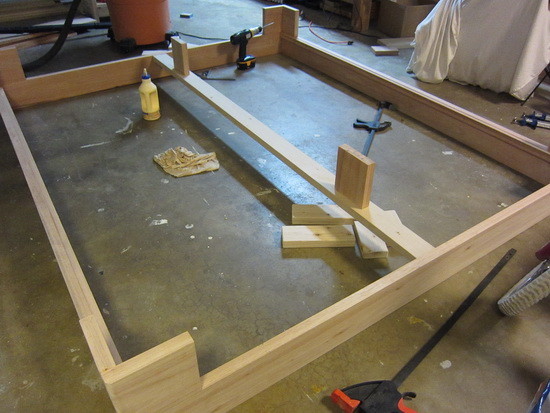 Here is the frame upside down. We used a center support on the bed frame so it won't sag.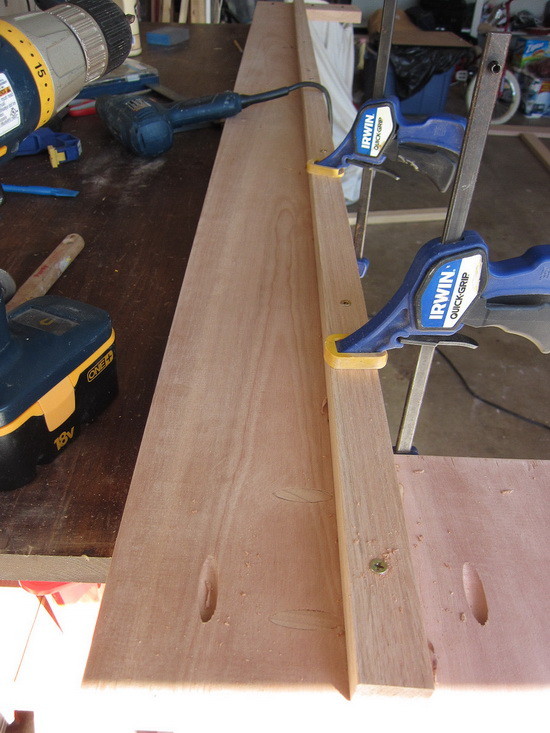 The cleat has been screwed into the side of our bed frame.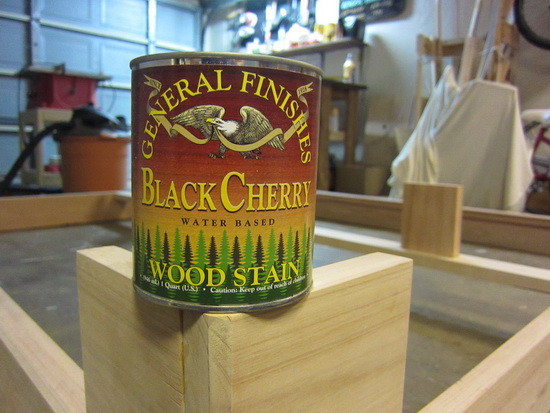 We used a great wood stain on our bed frame called Black Cherry.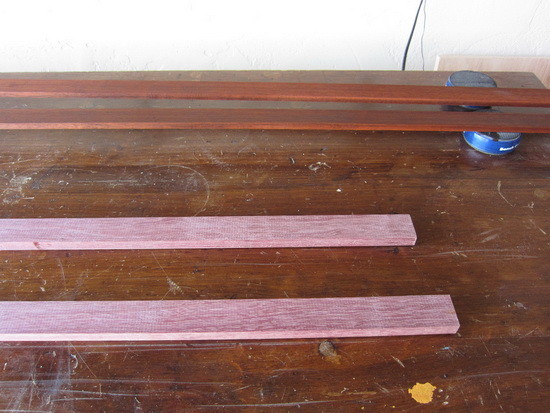 Here is the Purpleheart wood for the top of the bed for decoration.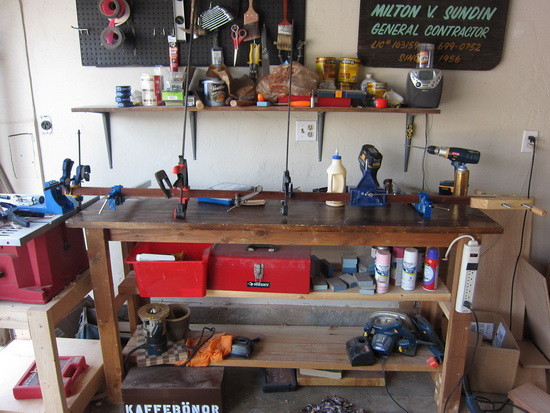 Wood glued and clamped our top purpleheart wood piece for the decorative area.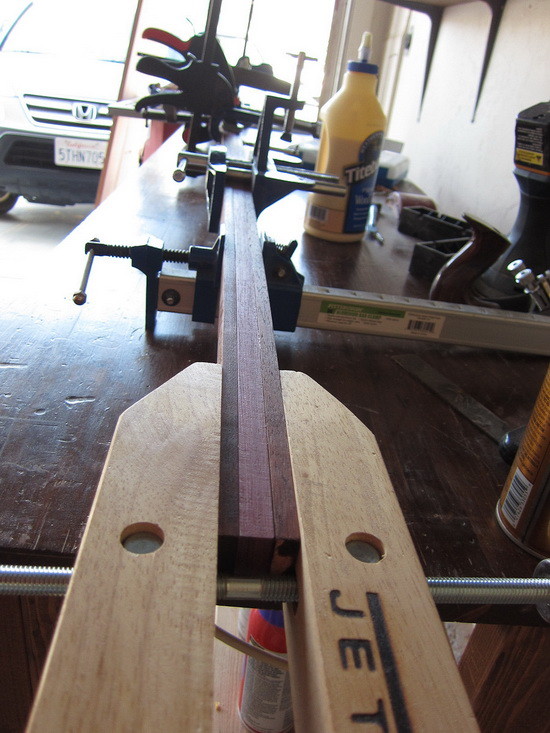 A better view of the glued purpleheart wood for the top of the bed frame.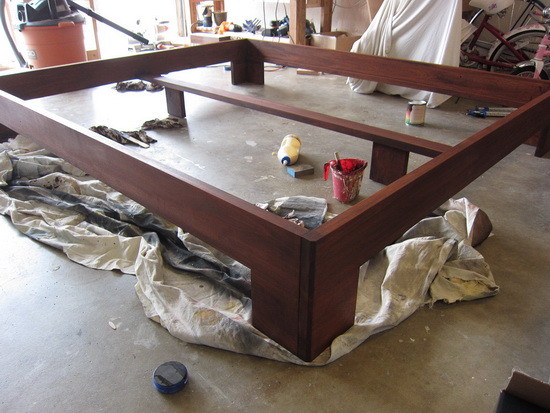 Our bed frame fully stained with the Black Cherry wood stain.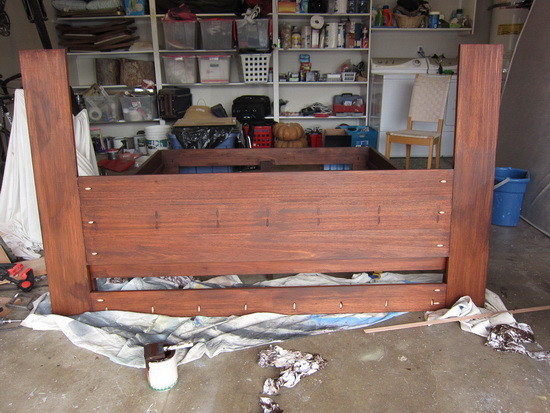 The headboard upside down fully wood stained and drilled with pocket holes.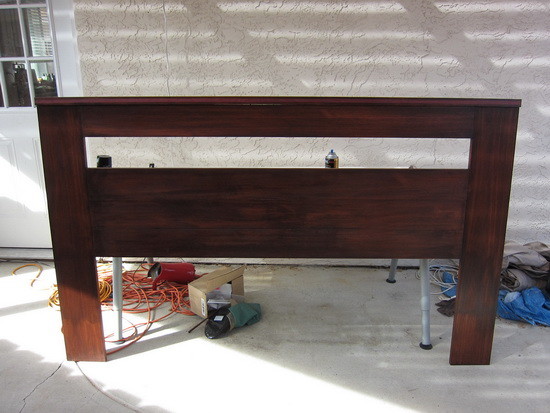 We used a semigloss spray on top of the polyurethane for protection.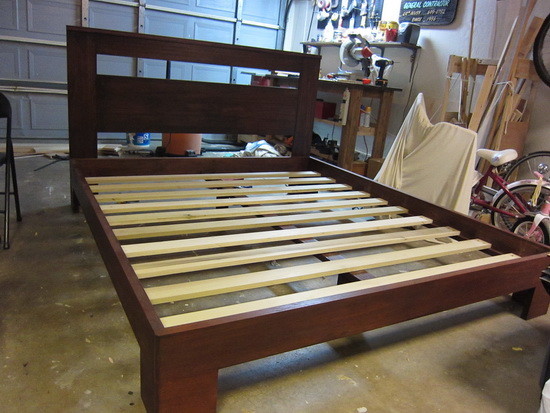 The bare poplar wood is unfinished and used for support and sit on the cleats.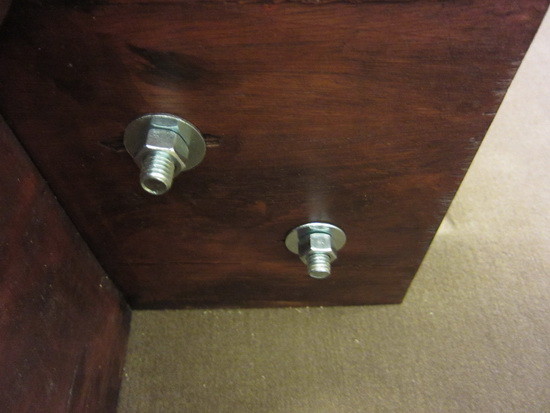 Close up of the 3/8″ bolts on the sides that support the headboard. (2 on each side – 4 total)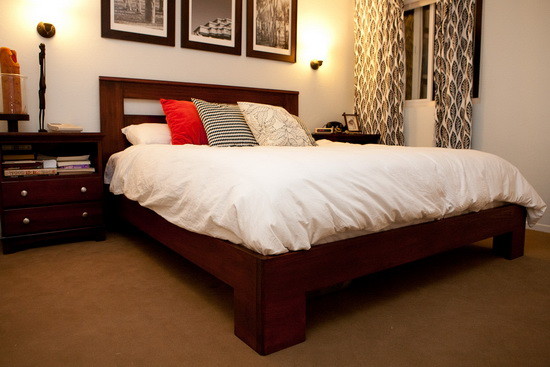 The Custom diy Bed Frame completely finished and looking good in our Master Bedroom.
Learn more about the materials used in our diy Bed Frame Project:
Red Grandis Wood Info – Lumber Wood Identification
Alder Wood Info – Lumber Wood Identification
Black Cherry Wood Stain – Wood Stain Identification