Do you live in an apartment or house with extra high vaulted ceilings and looking for a bookshelf that will utilize the space all the way to the ceiling? Build your own diy stackable vaulted ceiling bookshelf with small garden plants! First measure from the floor to the ceiling to figure out how high your bookshelf will need to be according to the height of your ceiling. Once you have your measurements you will need to purchase the wood. Almost any kind of wood can be used depending on your preference and taste. We purchased pine wood from Home Depot for our shelves for about $90 dollars. The wood stain, shower curtain rods, plants and wood screws cost us another $100 dollars. So this project, when all the items needed are found cheap, cost about $200 dollars in all. For this step by step diy project we will show you our bookshelf build in pictures below. With your measurements, you can buy the supplies needed and create and build one yourself. Use the pictures below as a guide and get creative!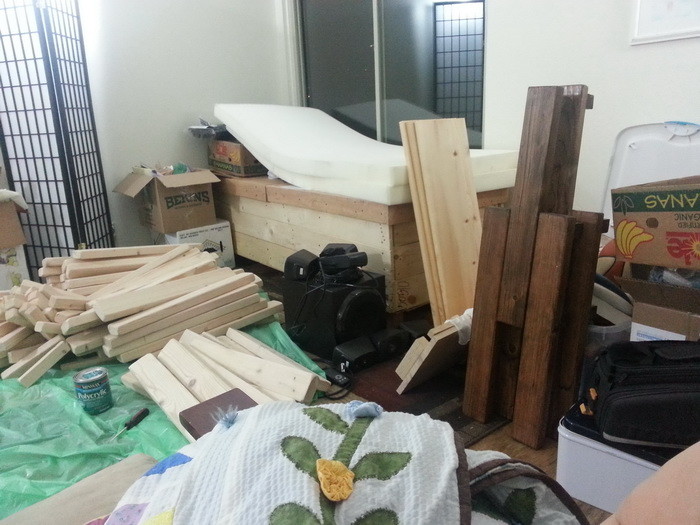 All the wood has been cut and sanded and ready to be stained.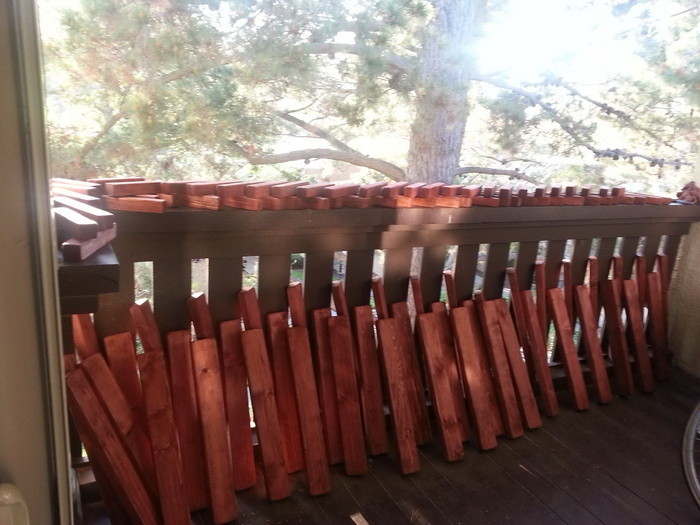 The wood for our bookshelf has been stained and ready to be put together.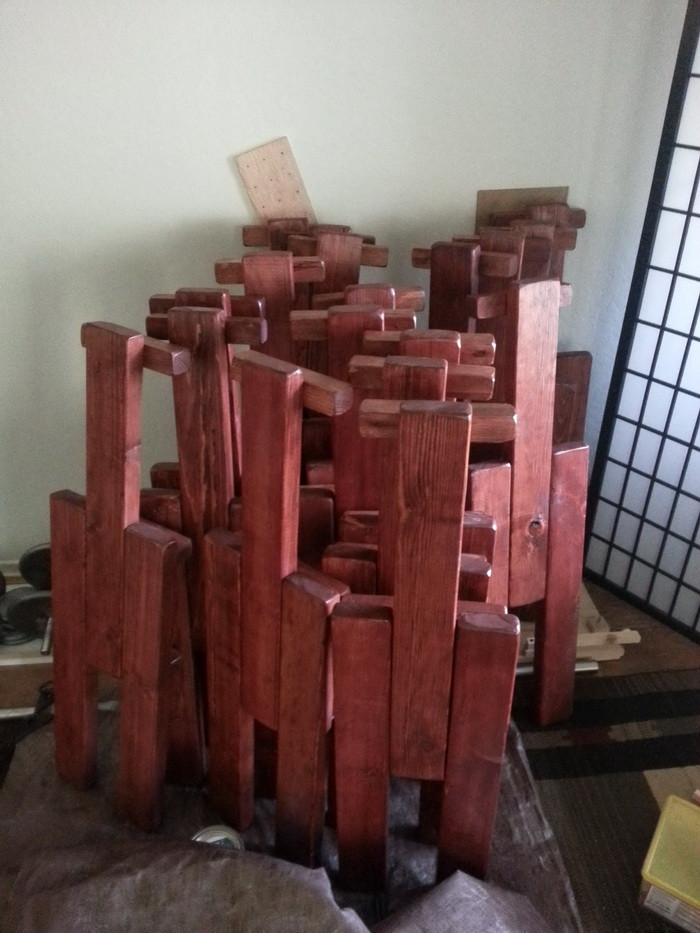 The side pieces have been put together with wood screws and ready for assembly.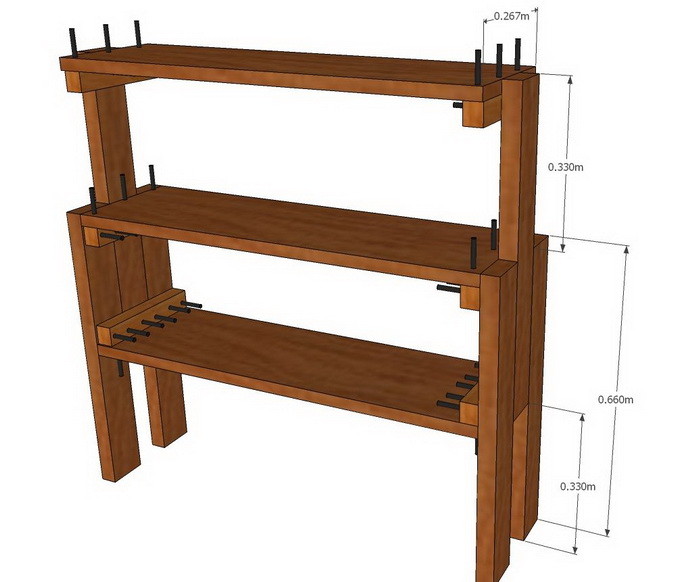 Here is a computer drawing of our book shelves with the measurements.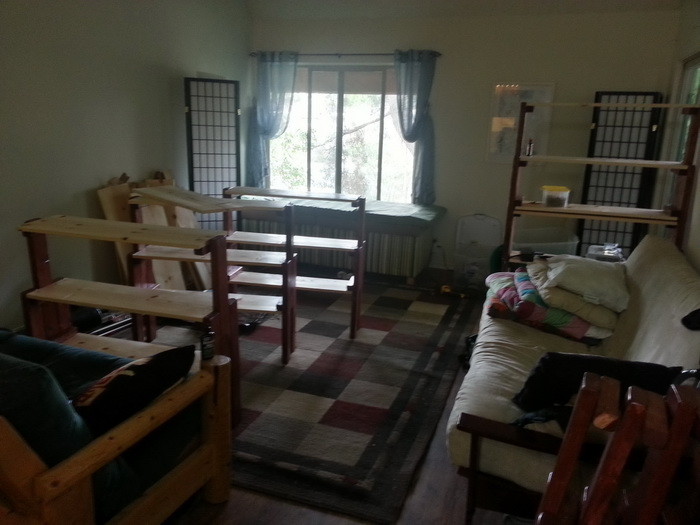 Here we are assembling the book shelves with the sides.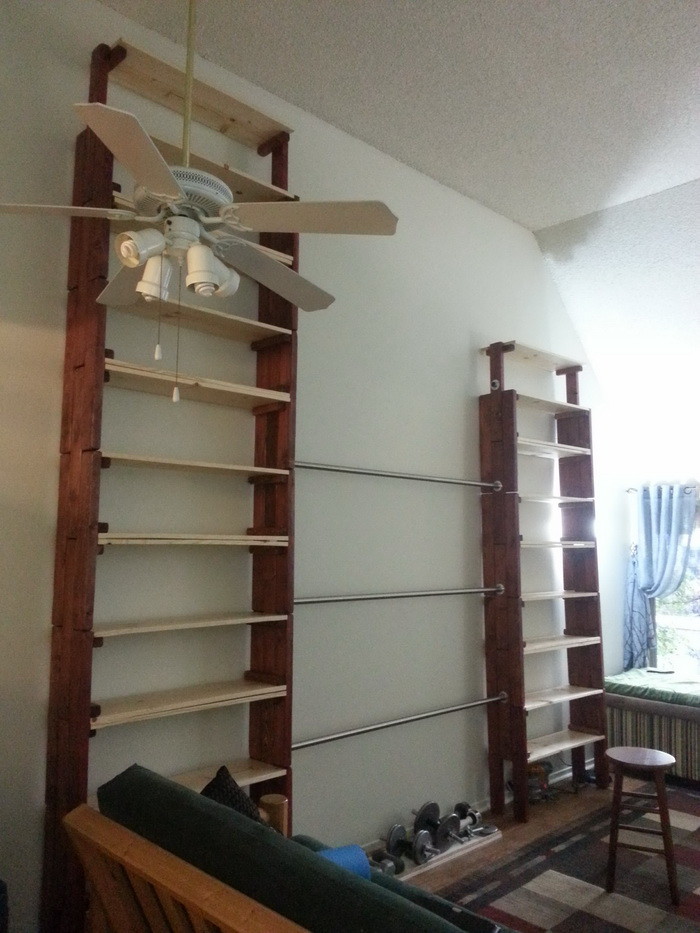 Putting the bookshelves together in place on our wall going up to our vaulted ceilings.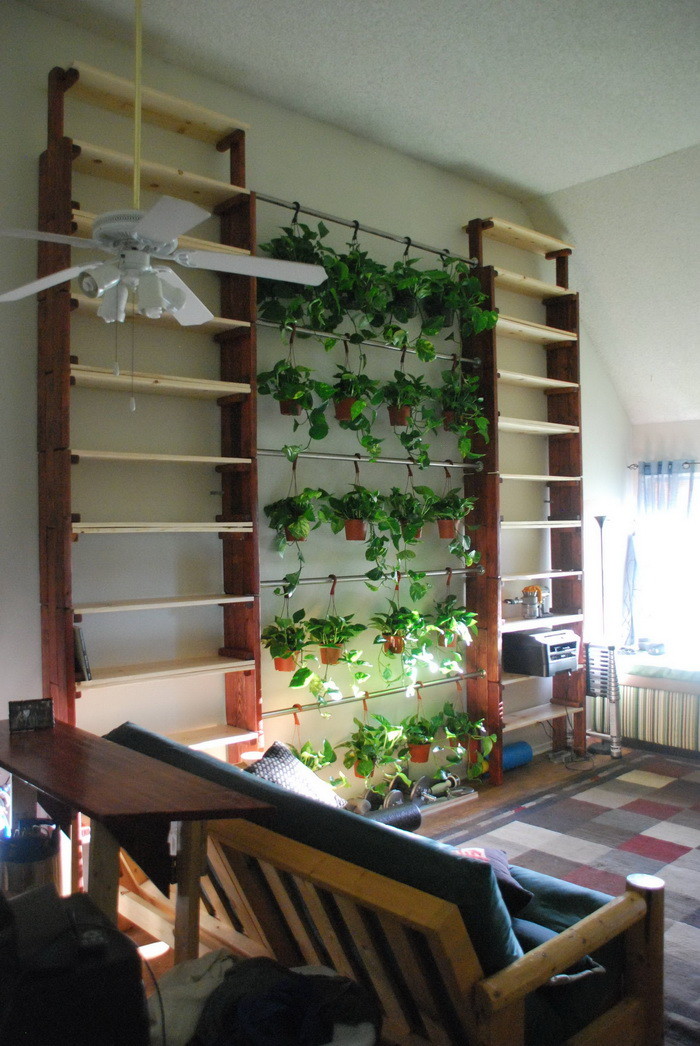 We also added some shower curtain rods across the span between our bookshelves to add some hanging plants.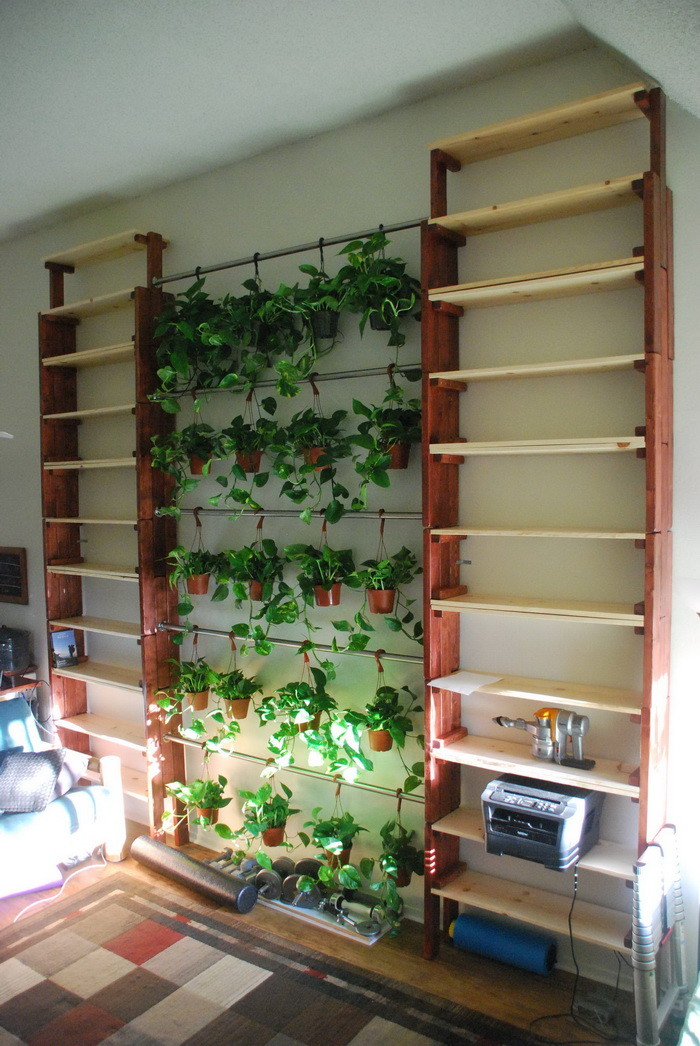 Our diy stackable bookshelves completely assembled with our plants in place.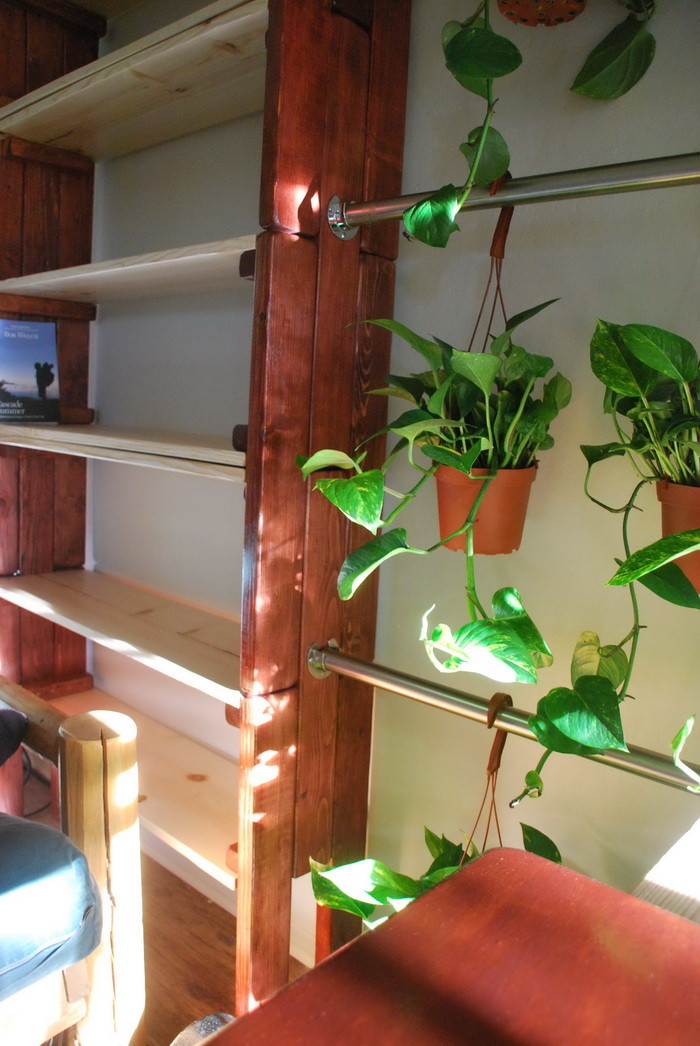 Here is a closeup of our bookshelf rods for our hanging plants.