Here is a simple diy on HOW TO MAKE A CHALKBOARD OUT OF WOOD. It is one of the easiest do it yourself ways to make one from scratch and will only cost you around $15 dollars. Everything you need if you want to jump right in is available at Lowe's and Home Depot. We have all the easy step-by-step photos and prices below to make it easy for you to build your own chalkboard with a picture frame.
Here is a list of things you will need to create and build your diy Chalkboard:
– Picture frame (we purchased one at goodwill – cost $2)
– Spray paint (for the frame – cost $5)
– Chalkboard spray paint (for the plywood – cost $6)
– Plywood (we had scrap laying around the house from other past projects – cost $0)
– Hot Glue Gun (for gluing the frame to the chalkboard – cost $4)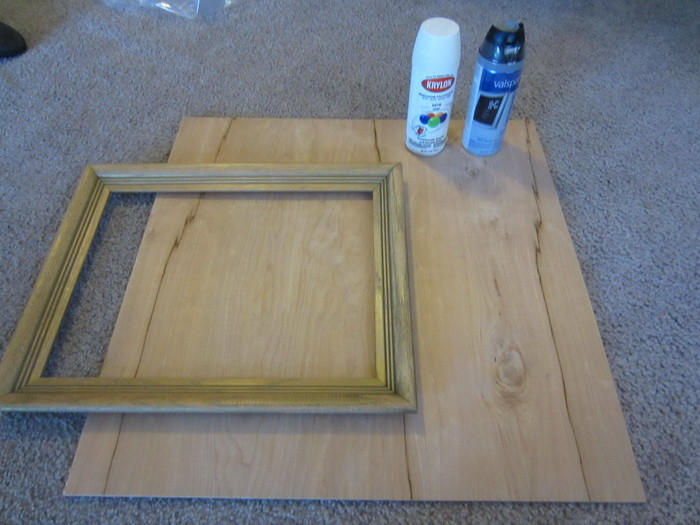 Here is our Frame, Plywood, the Spray Paint and the Chalkboard Paint ready to be assembled.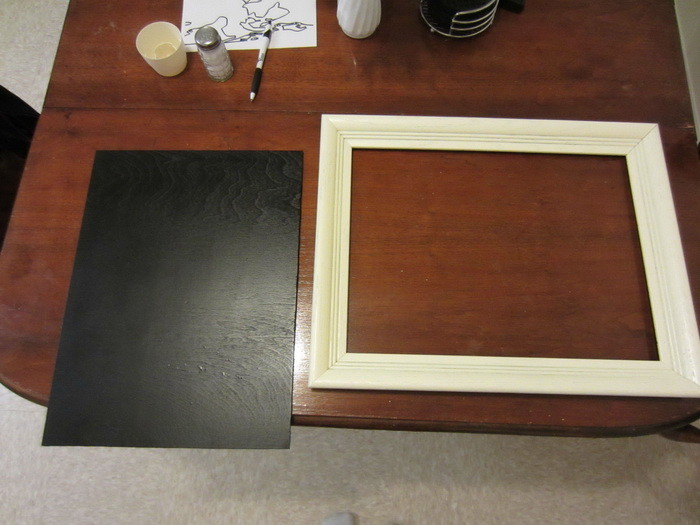 Cut the plywood wood piece to fit your frame. Then, spray paint the frame the
color you choose. Spray paint the plywood with the chalkboard spray paint.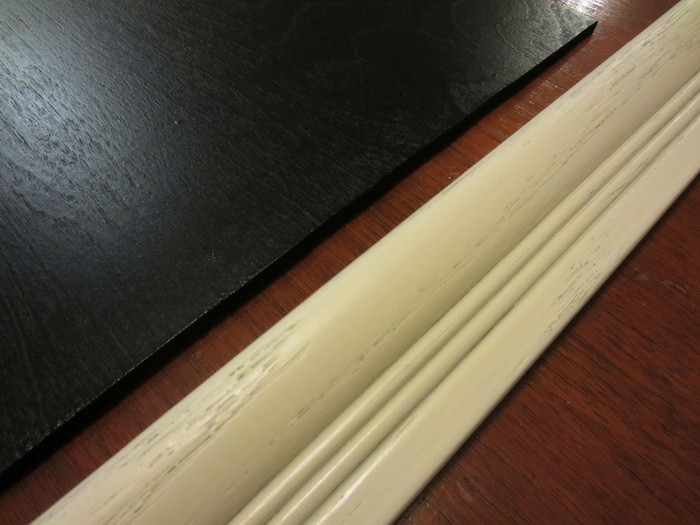 Here's an up close detail of the chalkboard and the frame. The wood grain on the
chalkboard is still visible but we didn't find it effecting the writing surface.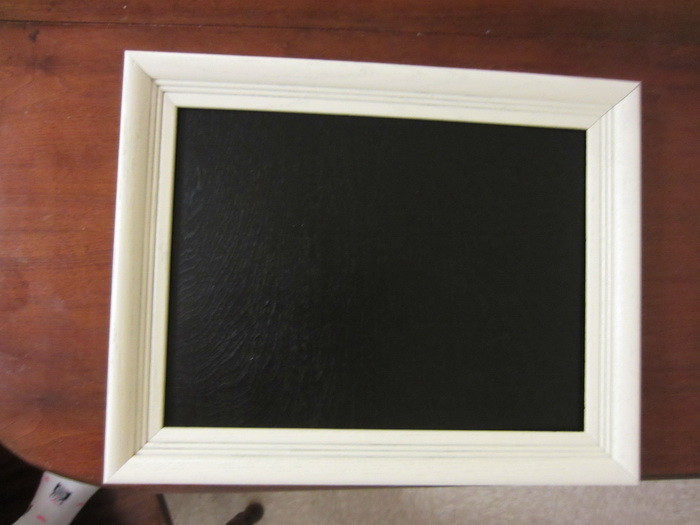 Finished product. We placed the chalkboard spray painted plywood in the frame and
used a glue gun to run a layer of sticky glue around the edges on the back to hold it together.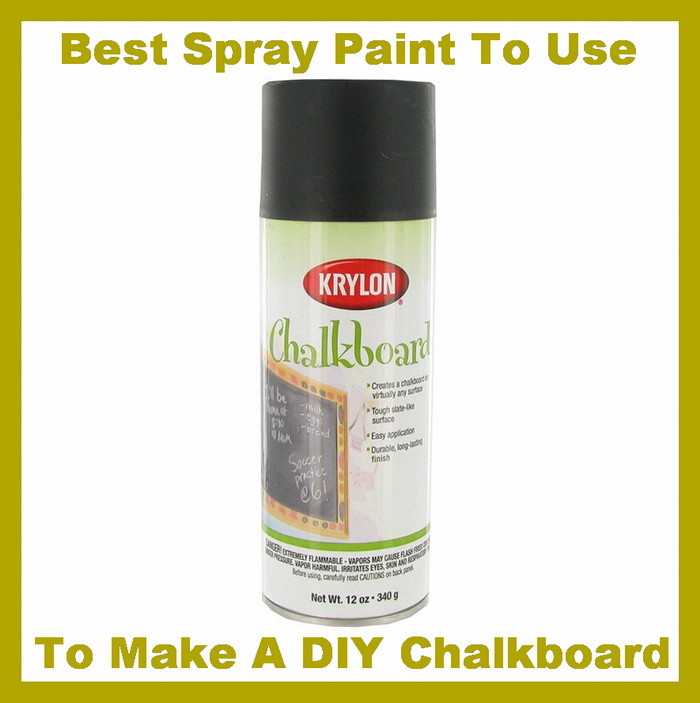 Best Spray Paint To Use To Make A diy Chalkboard