We have a very simple and cheap way of making your own diy Abstract Art. All you need for this project is a blank canvas, a roll of electrical tape, some paint (3 colors of oil based paint), a paint brush, a ruler, and your imagination.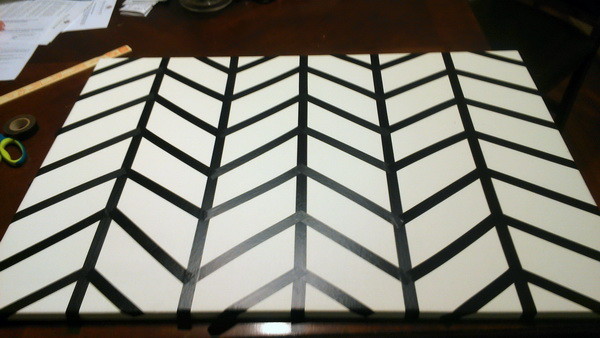 Place your canvas flat and layout your electrical tape to form lines using a ruler.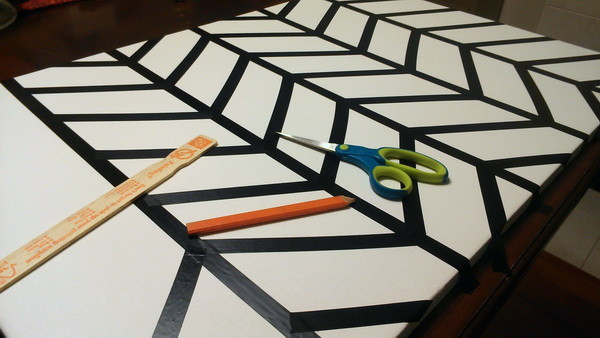 Layout the electrical tape until your canvas is fully covered in tape and you are satisfied with the design.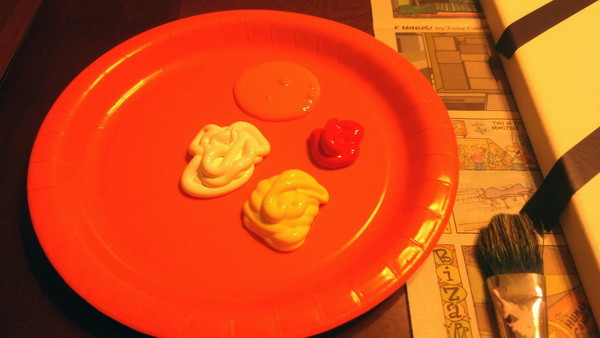 Squirt the 3 or 4 colors of paint onto an area that can be thrown away after using.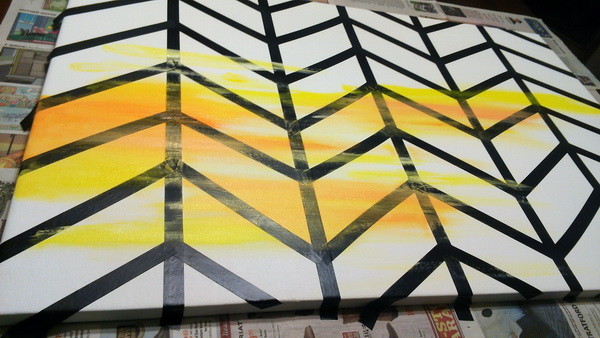 Slide the paint on with the brush using a back and forth motion using all of your colors.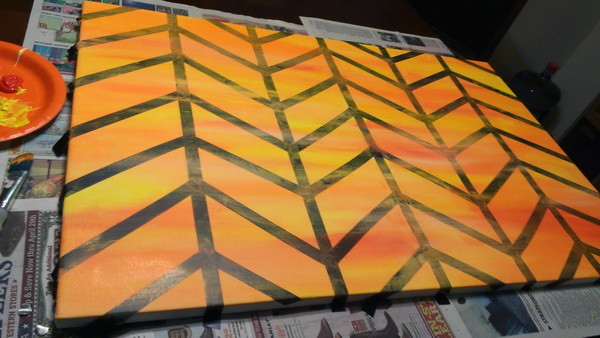 Keep painting the paint on the canvas until it is fully covered.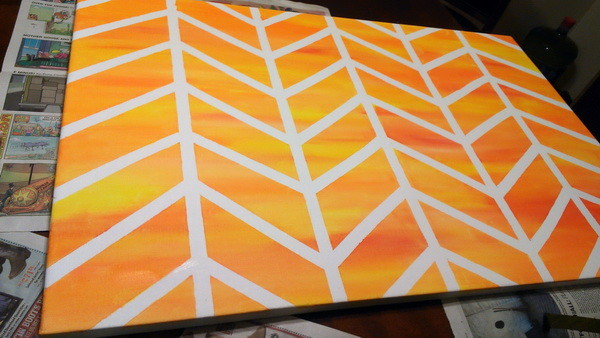 Let the paint dry and then remove the black electrical tape.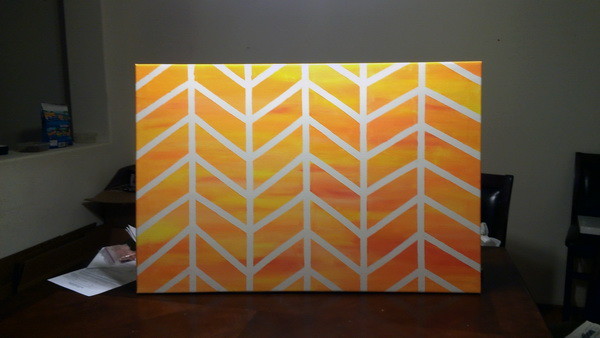 Here is our diy Abstract Art finished and ready to hang above our bed.