Make your own Homemade Fabric Softener with this super easy recipe. This is the best high efficiency washer fabric softener homemade clone that you can diy. You can really save a lot of money and cut costs on Fabric Softener when you make it yourself.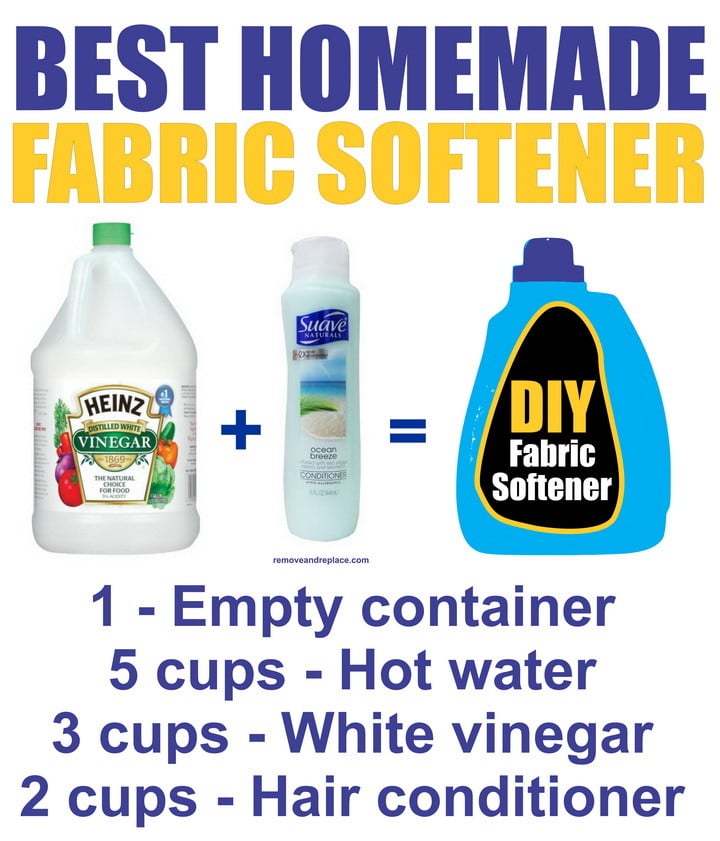 The best homemade diy fabric softener
Ingredients to make your own diy Homemade Fabric Softener:
1 – Empty container
5 cups – Hot water
3 cups – White vinegar
2 cups – Hair conditioner
How to mix Softener:
– Find a large container. Use an old empty fabric softener container!
– Mix conditioner and hot water together in empty container until the hair conditioner is completely dissolved in the hot water.
– Next add the vinegar and mix by shaking the container vigorously.
– Finally pour the diy mixture into a downy ball OR use 2 tablespoons in the fabric softener tray in the washing machine.