We all love Febreze Air Freshener but it can sometimes be expensive. Why not make your own DIY Febreze Fabric Freshener and save some money! You may also be interested in How To Make Your Own 409 Cleaner.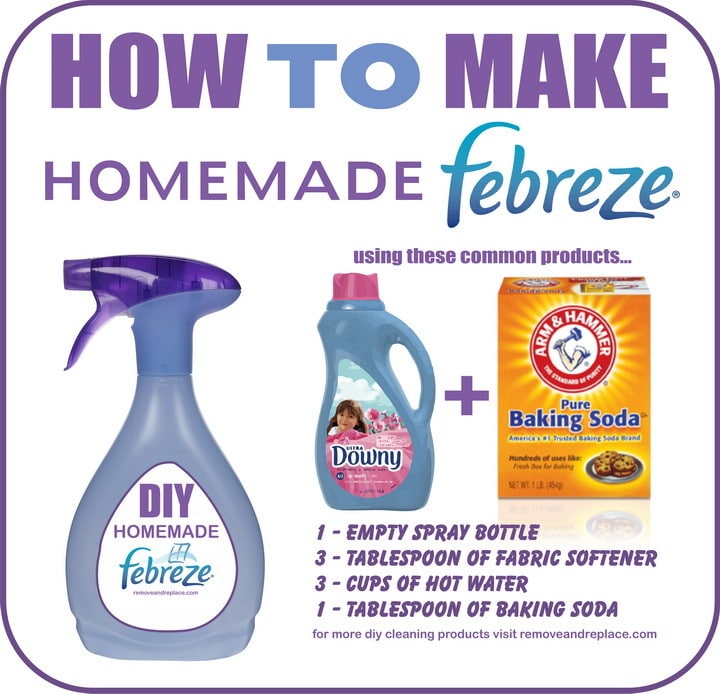 Make Your Own DIY Homemade Febreze
DIY Homemade Febreze is so easy to make and you will save some money too with this simple recipe.
Make Your Own DIY Febreze Air Freshener Recipe:
1 – Empty Spray Bottle
3 – Tablespoon Fabric Softener (Favorite Scent of Downy)
3 – Cups Hot Water
1 – Tablespoon of Baking Soda
How to combine the diy fabric freshener ingredients:
– First, add 3 Tablespoons of Fabric Softener (favorite scent of Downy or other) to an empty spray bottle.
– Then fill the spray bottle with 3 cups hot water.
– Now add 1 Tablespoon of Baking Soda.
– Finally shake the bottle vigorously and spray on a test area to make sure it will not stain a particular area.