(Last Updated On: June 11, 2013)
Do you love strawberries but hate that they go bad so darn fast in your refrigerator? Here is a great kitchen tip from an expert in keeping strawberries fresh. Some of the most amazing Strawberries are now at the Farmer's Market lately and here is the best way to keep your strawberries fresh if you want to buy multiple packages of them at once…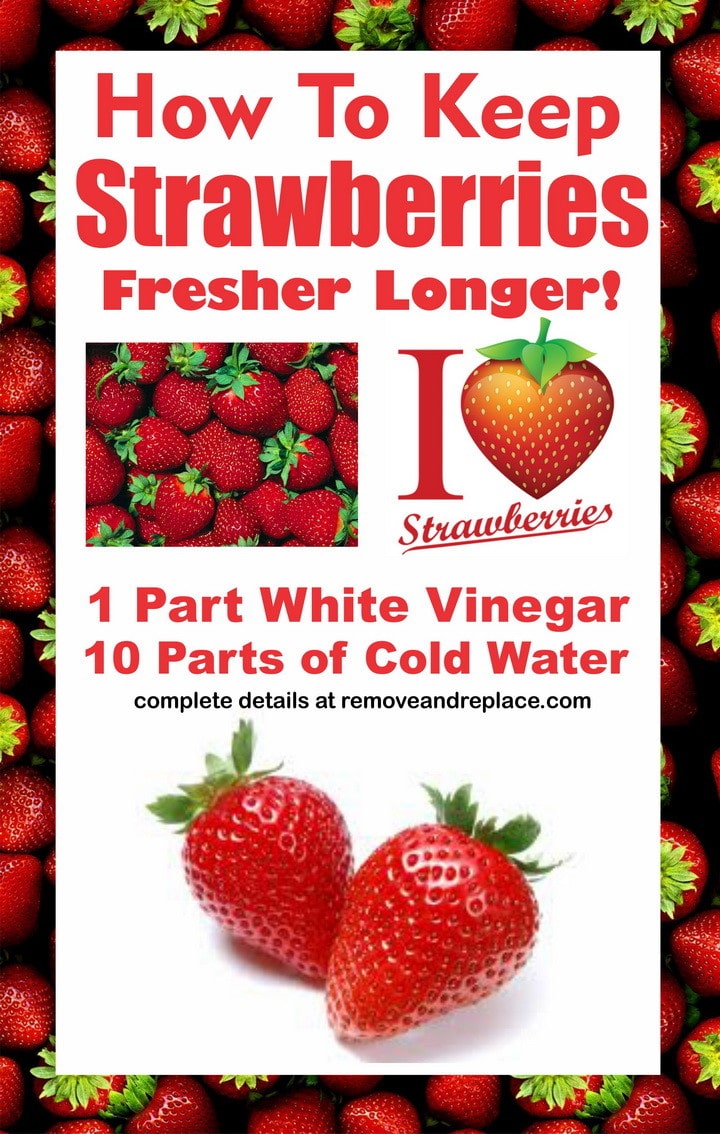 Use White Vinegar to keep your Strawberries Fresh Longer!
How To Use Vinegar Treatment On Fresh Strawberries:
– To keep strawberries fresh longer in the refrigerator use 1 part White Vinegar to 10 parts of Cold Water (1 to 10 ratio).
– Soak the strawberries in the white vinegar and water mixture for 10 minutes.
– Then drain the strawberries in a colander and wait until they are completely dry.
– Next place the strawberries in an uncovered bowl in the refrigerator.
How Does This Keep The Strawberries Fresh?
The vinegar and water mixture kills any mold spores on the strawberries thus keeping them fresh longer.
And if you were wondering, the vinegar does NOT affect the taste.
This also works for other kinds of berries such as blueberries, raspberries and other.
Strawberry Nutrition:
Strawberries are very low in Saturated Fat, Cholesterol and Sodium. It is also a good source of Folate and Potassium, and a very good source of Dietary Fiber, Vitamin C and Manganese.