If you have seen some of the pictures in magazines with those expensive LED lit bed headboards and wondered how they are made, look no further. This DIY Floating Headboard project is cheap to build and will not take a lot of time to construct yourself. This type of headboard can give any bedroom that extra boost it needs to really stand out. The wood and lighting for this project are readily available and no special skill is needed to accomplish this build yourself.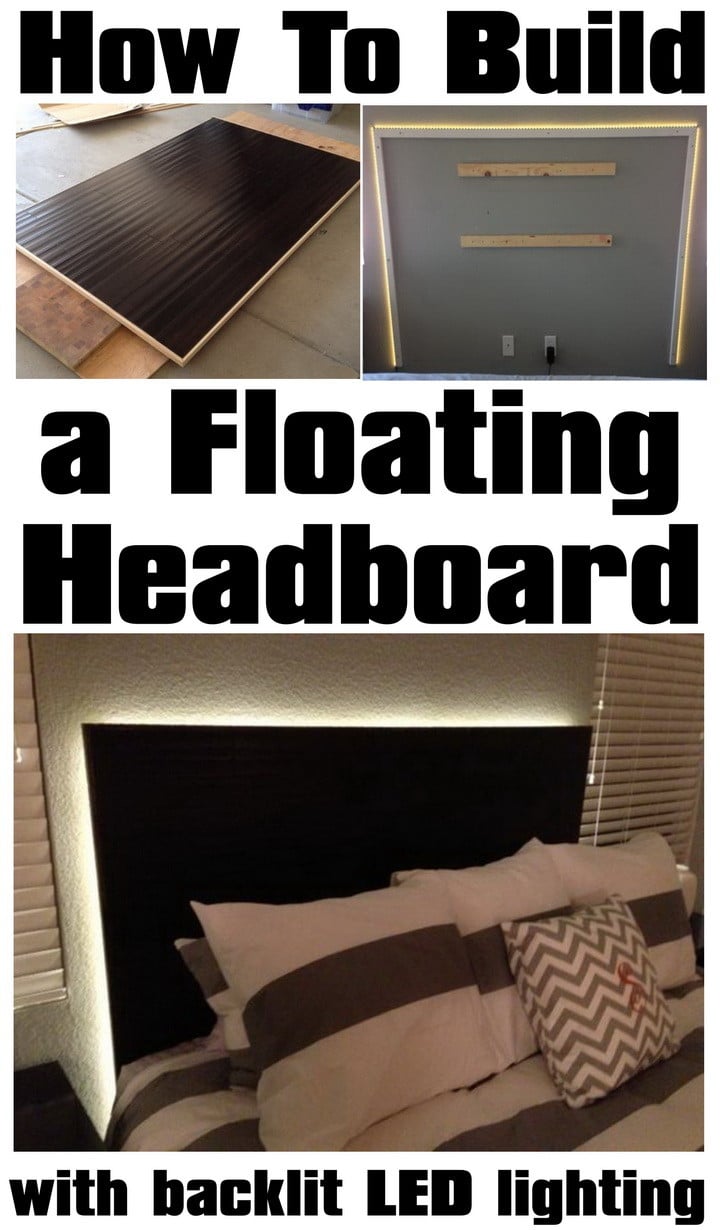 How did we build this?
We used left over walnut flooring we had from a past project. The flooring is then attached to a ½" MDF backing and trimmed with oak wood trim. The headboard was then attached to the wall with two 24" stud mounted French cleats. The lighting is 15' of string LED lighting and wired to a dimmer switch. The LED is attached and held up by 1.5" x .75" MDF backing. See the below pictures for details.
The wood can be any kind of wood and wood stain you choose. The LED Lighting, the LED Power Supply, and LED Dimmer are all available for around $30 dollars for the complete kit on Amazon.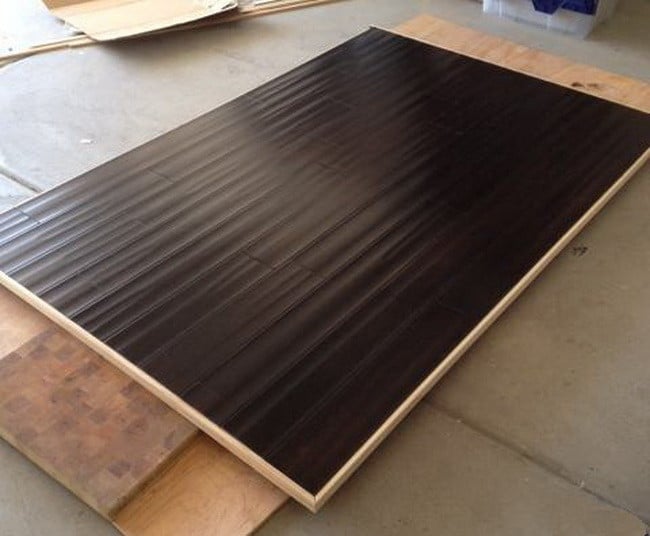 Flooring that will be the headboard mounted on MDF backing.
This shows the flooring used with unstained trim.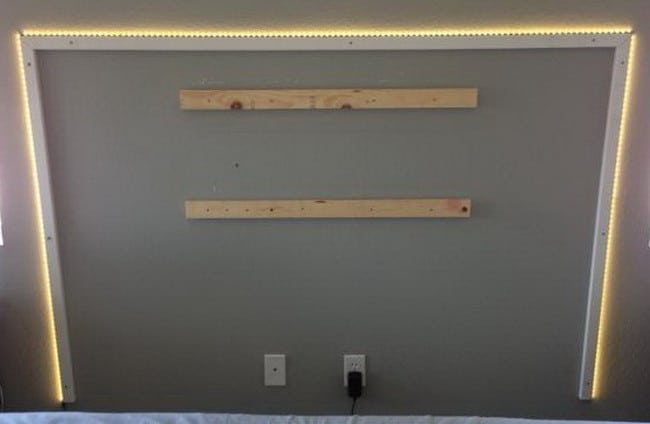 LED lighting and attach brackets.
The stud mounted cleats and the LED lighting with trim.
Here is what is mounted on the wall behind the headboard.
The headboard can be removed without disturbing the lighting.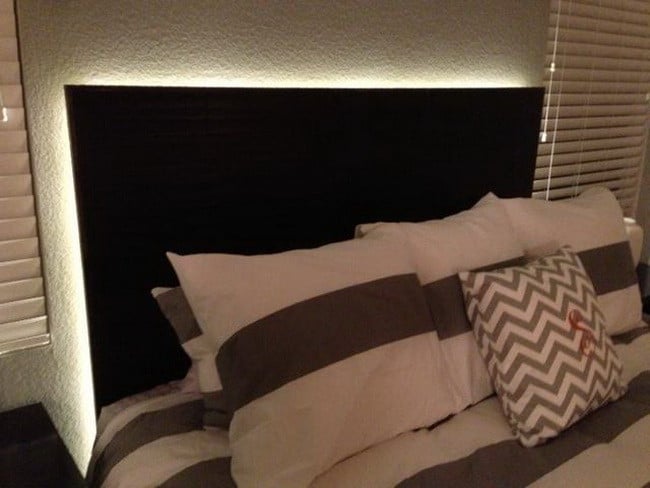 Here is the headboard finished and attached to the wall.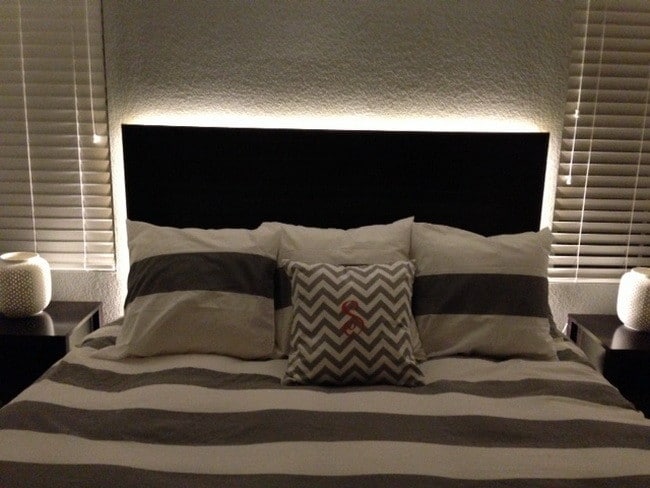 The LED lighting is turned up to the brightest setting in this picture.
As you can see it is still very bright even with the lights in the room turned on.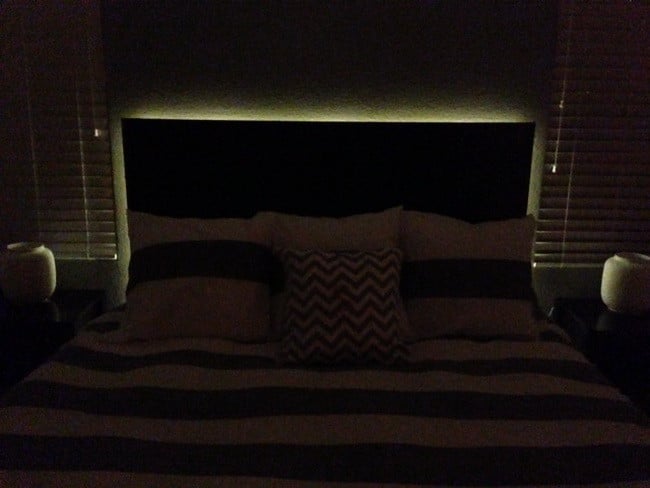 In this photo the LED lights are turned down to the lowest setting in a dark room.