If you are looking for a way to gain some extra privacy in your backyard, then buying or building a trellis is for you. In most communities you will need to call the city to get a permit if you are going to be building your trellis over 6ft high. It will vary by your community so call your local city office before you do anything. When building a trellis, you will need to purchase the wood, lattice, wood screws and purchase concrete to hold the trellis in place in the ground. Many people will grow vines up the trellis vertically to further enhance privacy from prying neighbor eyes. Have a look below at a quick and easy way to get added privacy in your backyard with this DIY wooden trellis.
Materials Needed For This DIY Backyard Garden Trellis Privacy Project:
1) Cedar wood 2 x 4 for the frame.
2) Cedar wood 1 x 1 for the stops that hold the lattice.
3) Cedar lattice wood fencing = Comes in 4 by 8 foot sheets.
4) Concrete for securing the structure into the postholes. Two 50 pound bags = 1 bag for each post.
5) Self tapping wood screws.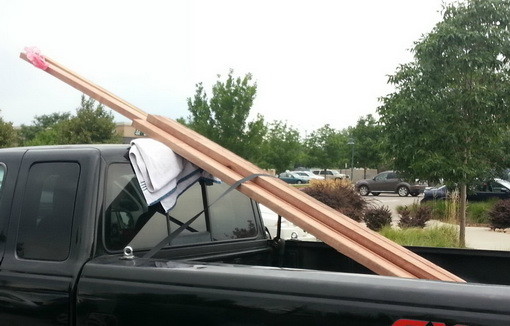 We purchased the wood for our DIY trellis at Home Depot for $45 dollars.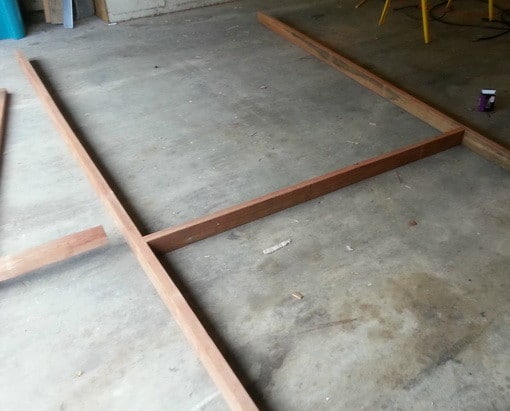 We cut the wood to size in our garage and made sure the pieces of wood lined up correctly.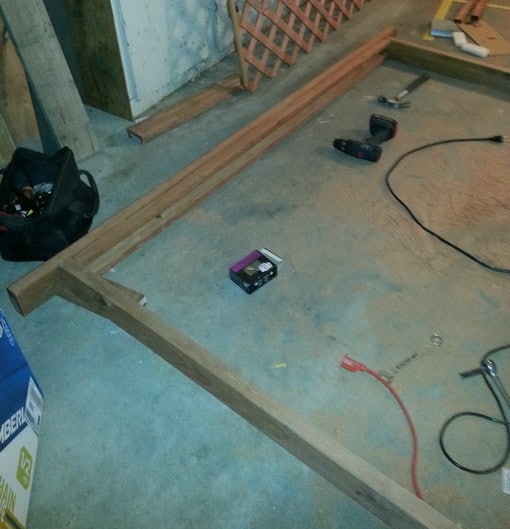 We began to secure the wood frame together using our self tapping wood screws.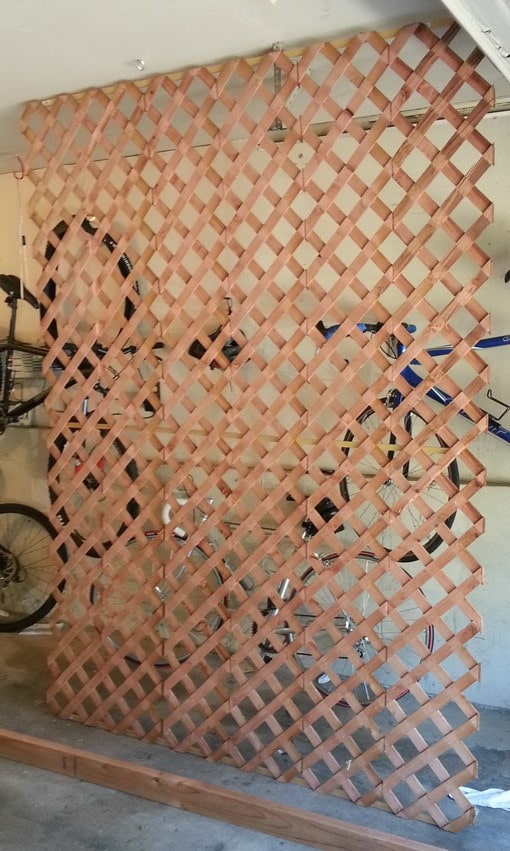 We made sure that our wood frame was the perfect size so our wood lattice would fit without having to cut it.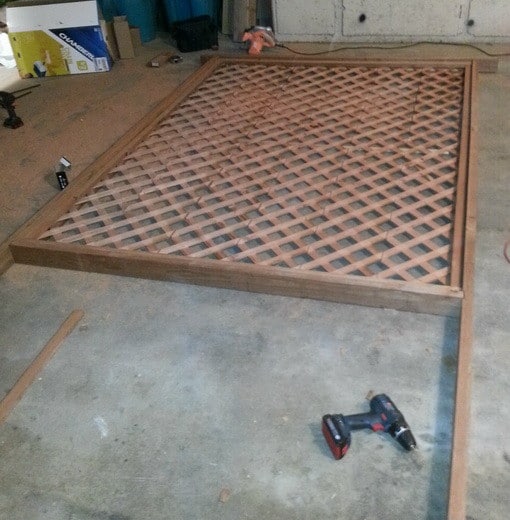 We completely screwed everything together in our garage and then took it outside to secure it into the ground.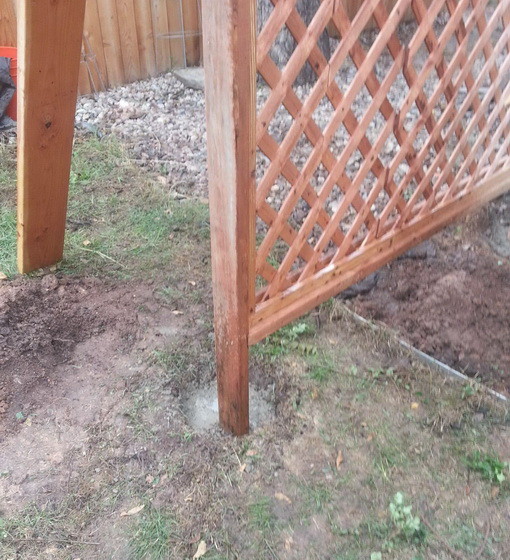 We dug out 3 foot holes in the ground, put our trellis in place, and poured our mixed concrete to secure.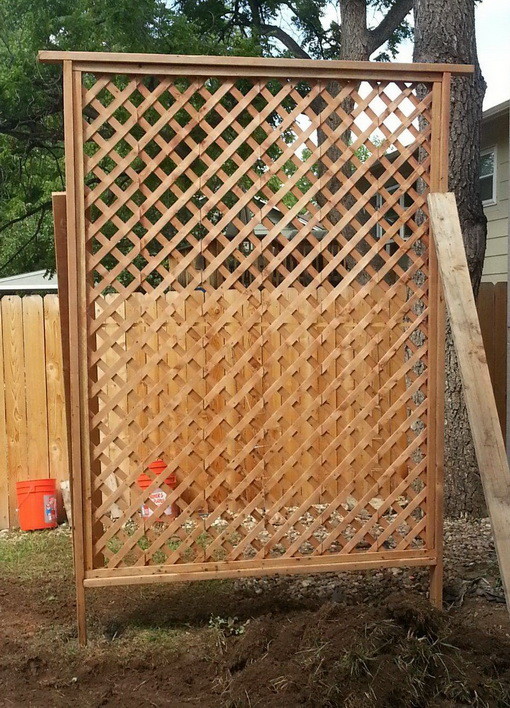 We then decided to plant a few small plants around our trellis to spruce up the appearance.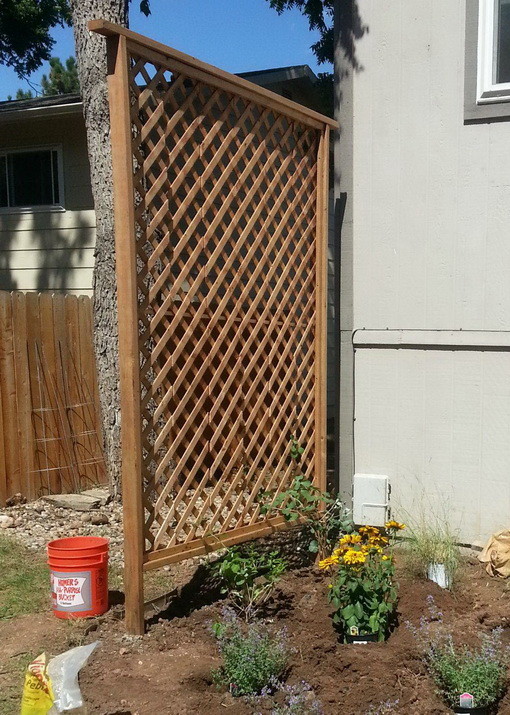 Here are a few plants and flowers we planted around our diy trellis.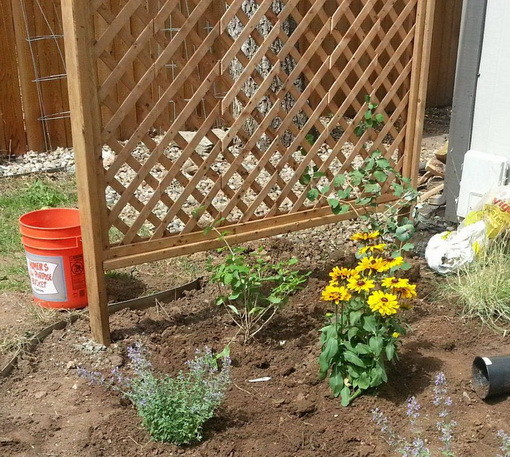 We added a plastic roll border to the outside to make a boundary and added extra dirt.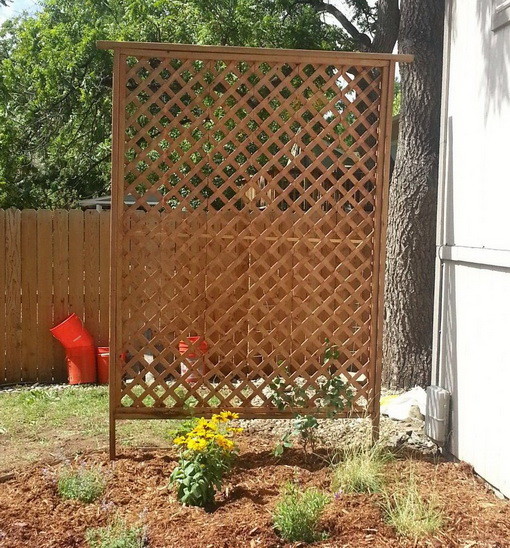 We then purchased wood chips and carefully sprinkled them in the area to complete our project.
You can think of this project as a garden and privacy shield all in one!
Also note that we planted vines at the base of our trellis to add some extra privacy.