Have you ever wanted to make a custom font using your own handwriting? Now you can and it is actually very easy. The free font maker website PaintFont.com makes this possible and the best part is it's completely free! You can create multiple vector fonts from drawings and from your handwriting. Since you are creating a free font using this website, the font you create from your own personalized handwriting will belong completely to you and you will have absolute rights too it. Creating your own font is easy. First you will select the fonts you want to use. Then you will print out a font template that you will fill out in your own handwriting. Once filled out you will then scan the template and save it as a .PDF file. Next you will upload the font file to Paint Font's server. After upload you will be able to download your new custom font and add it to your computers list of fonts. See below for some screenshots of the process. Here are links to the select your characters page, full tutorial page and the FAQ page.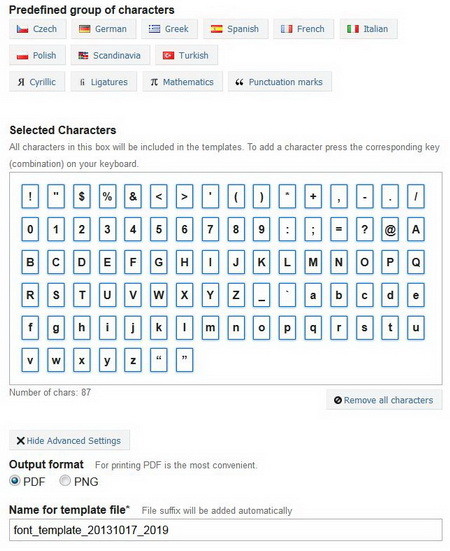 First you will select your language and the characters you want, then click create template.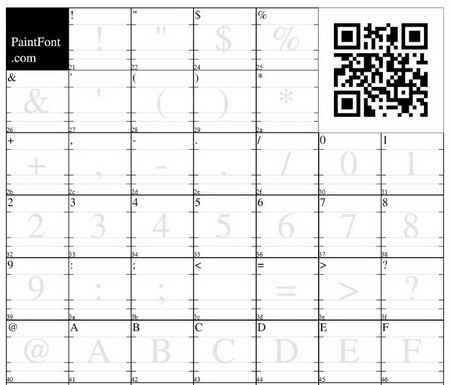 You will then print the font template and fill in the boxes with your own handwriting.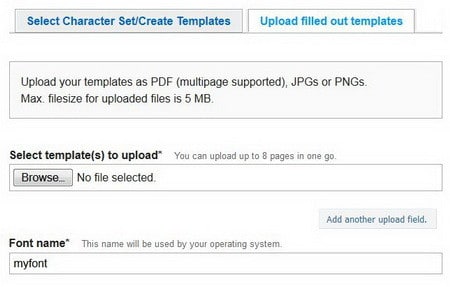 Once you have your font template filled in and scanned into your computer, upload it.