An older model refrigerator with a yellow or green finish can make your kitchen look dated and ugly. Why not repaint it with appliance paint for around $20 dollars? Appliance spray paint is available at any home improvement store and is relatively cheap. The most common colors for repainting a refrigerator is stainless steel, black, almond, and white. We repainted our old green side by side fridge black. It was an ugly green colored refrigerator that came with the house we just bought. A new refrigerator is near $800 dollars and we thought that was too much to pay. This DIY repainting project took 3 hours. Your refrigerator repainting project may take more or less time depending on conditions. You will need to unplug your fridge and remove the food before you begin repainting.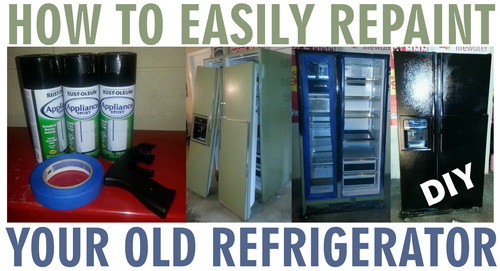 Before you begin, make sure to follow all safety precautions such as wearing protective equipment and painting only in a well ventilated area. If you choose, you can lightly sand the fridge surface to get it better prepared for the new paint. Also, it is NOT necessary to remove the doors. Doing so will make the painting easier but the choice is yours. See the video at the bottom of this page for preparation tips before you paint your fridge.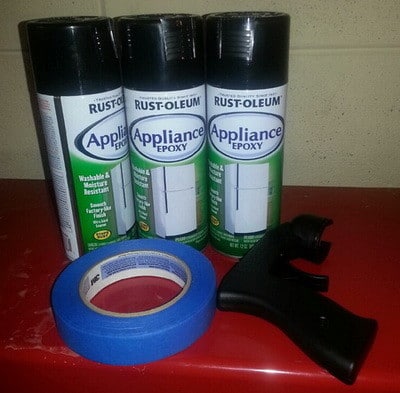 We purchased 3 cans of black rust-oleum appliance paint to refinish our old green refrigerator
You will also need a roll of painters tape to cover certain areas of your fridge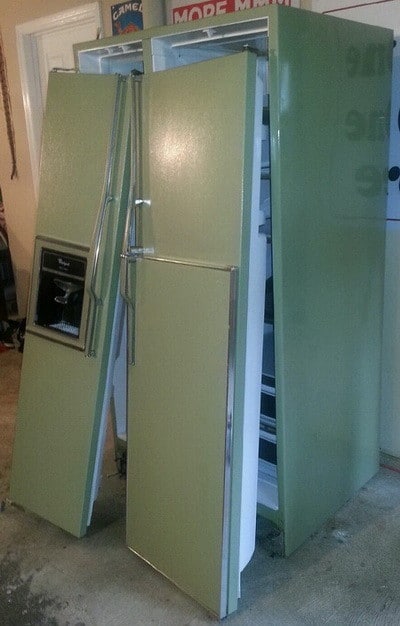 After unplugging and removing all of the food in your fridge, wipe the fridge down with
a heavy duty cleaning solution to prepare for paint. Then carefully remove the doors on your refrigerator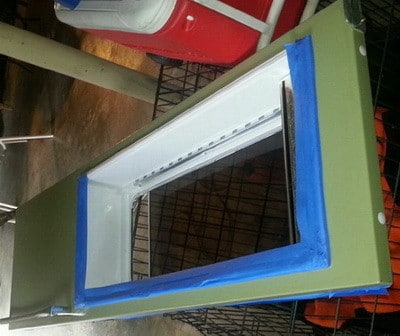 Apply the blue painters tape to the areas you do not want painted such as the metal trimming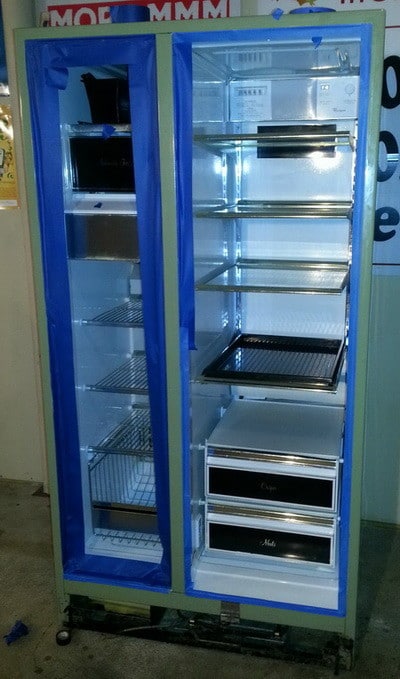 Apply the tape to the area around the door openings so only the area you will be painting is exposed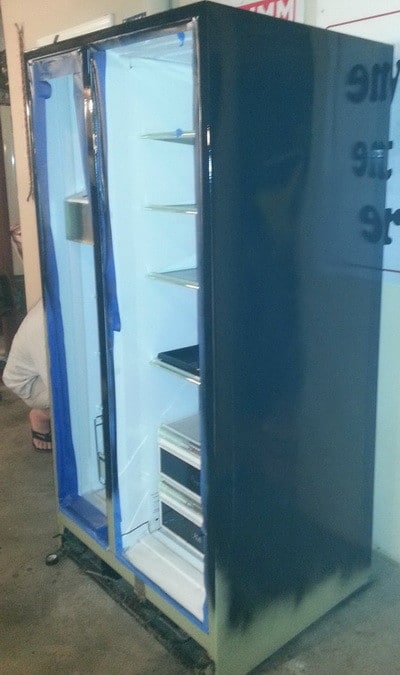 With the tape applied and area clean, start to paint the surface of your refrigerator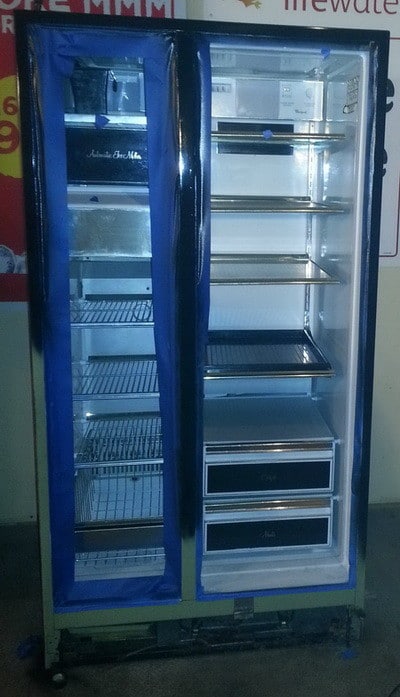 Spray paint all corners and sides to cover the complete fridge with the new paint color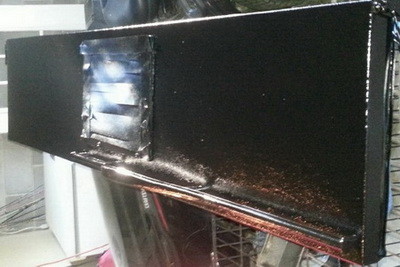 Carefully spray paint the refrigerator and freezer doors you took off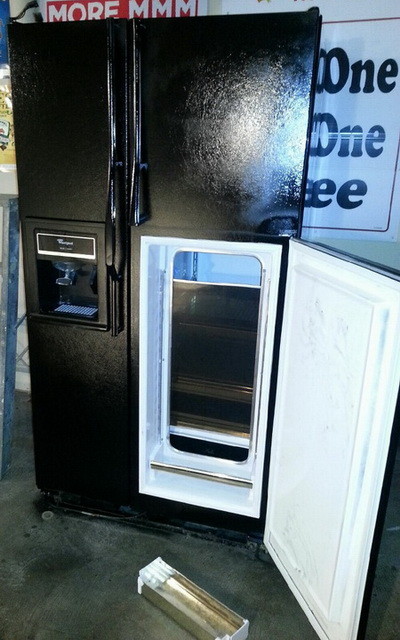 After the paint is dry, remove all tape and reattach the freezer and refrigerator doors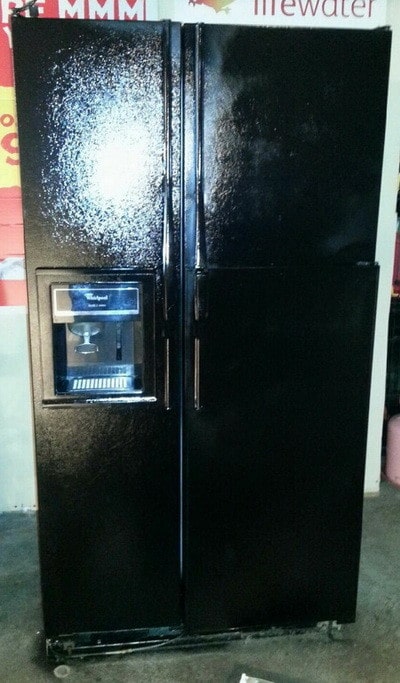 Your refrigerator is now complete, look for areas that may need a touch up and repaint if necessary

How to repaint a refrigerator with a stainless steel finish (and the proper preparations)
Allen is an Appliance/Home Maintenance expert and the author/creator of this website.
Contact him here if you have questions.
More "Do It Yourself" Tips, Tricks, Ideas, Repair: