Want to build a bed and make it look like its floating in the air? You can by building this bed yourself and adding a string of LED rope lights to the bottom. The wood for this project will cost around $300 dollars depending on where you purchase it from. The time it will take you to build this will be from 2 to 4 days. This woodworking project can be for a twin, full, queen, or king bed. The dimensions of this bed will vary depending on your mattress size. The top frame portion of the bed will be the dimensions of your mattress. The bottom frame portion will be 1ft shorter on the sides and front to hide the bottom frame from view and give the look of a "floating" bed. See below for the step by step pictures.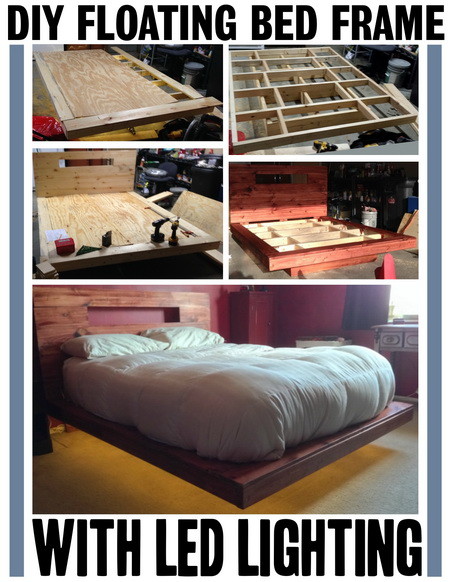 MATERIALS USED FOR THE FLOATING LED BED:
Bottom Bed Frame Constructed From: 2×8 Wood
Top Bed Frame Constructed From: 2×4 Wood / Plywood Sheets / 1×6 Wood
Headboard Constructed From: 1×6 and 2×6 Wood
LED Rope Lighting: 1 = 24′ LED Light Rope
Wood Stain: 1 Can of Cherry Wood Stain
————————————————–
LED Bedroom Light Kit: Designed For Your Bed & Headboard.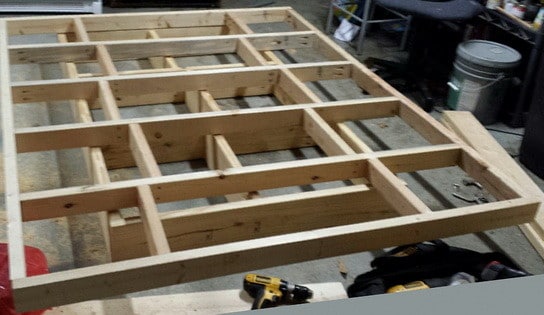 Here are the top and bottom bed frames stacked on top of each other to show placement.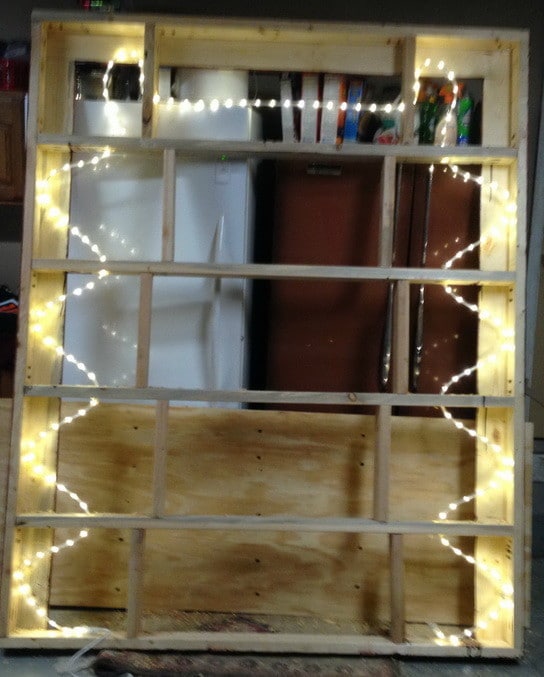 Holes were drilled and the LED rope lighting was snaked through the top bed frame for the floating effect.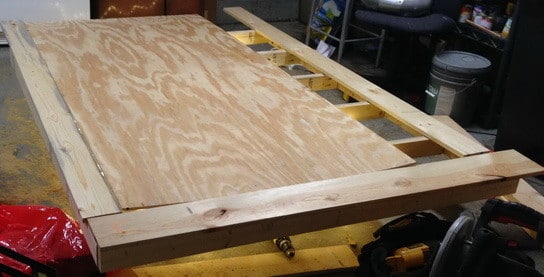 The plywood and 1×6 wood were then attached on the top bed frame for the mattress to sit on.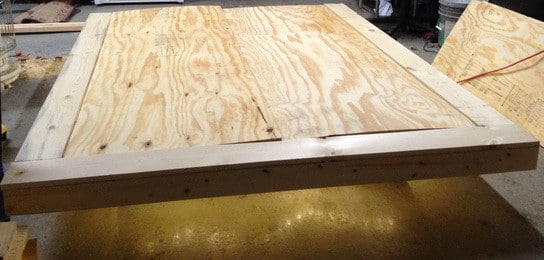 Once the plywood and outer frame pieces of wood were attached, the lighting was tested.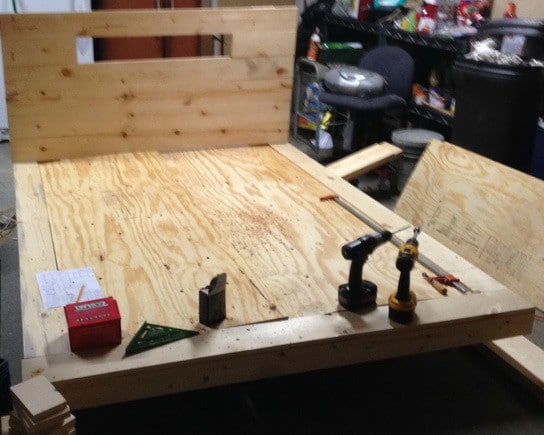 The headboard was assembled and then attached to the rest of the bed.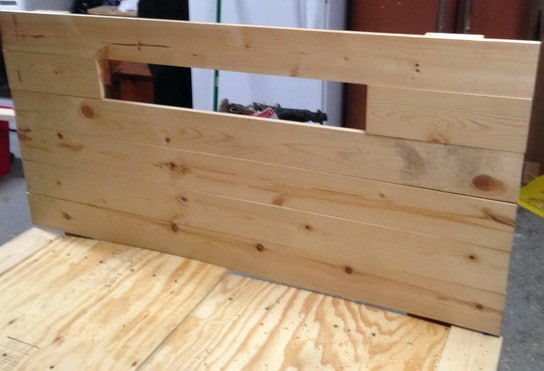 (Closeup of the headboard)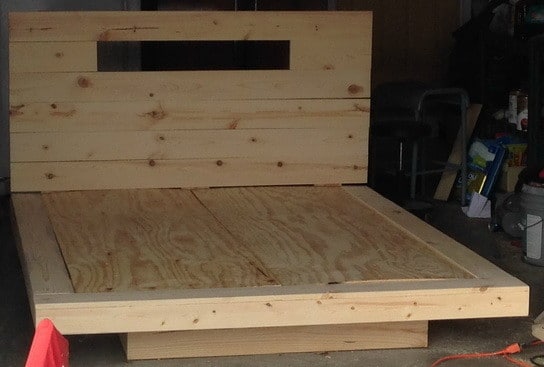 After the bed was fully assembled, it was sanded and prepped for wood stain.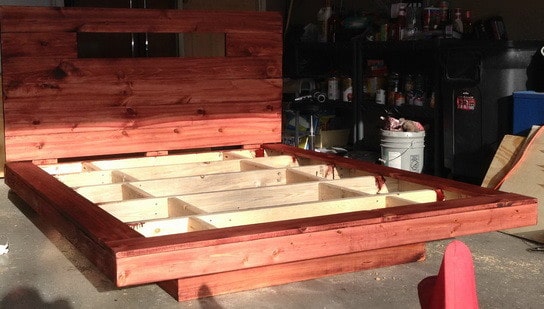 The bed frame and headboard were stained with a cherry colored wood stain and given time to dry.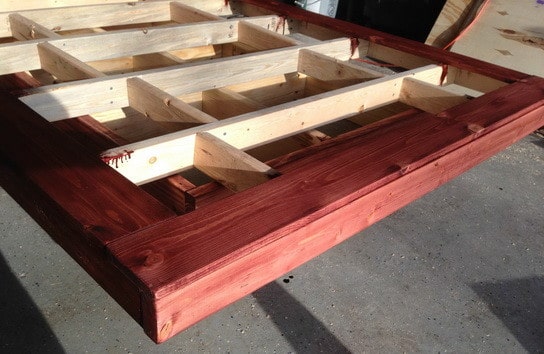 (Closeup of the bed frame after staining)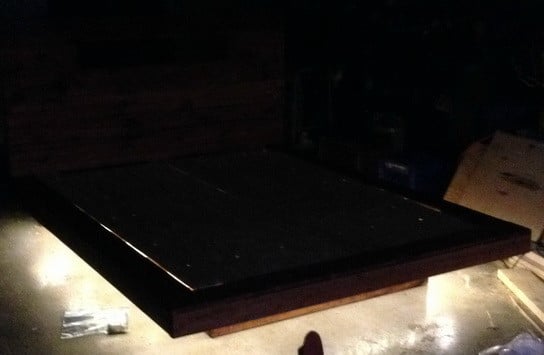 In a dark room the floating lights were tested again to assure everything was in place and working properly.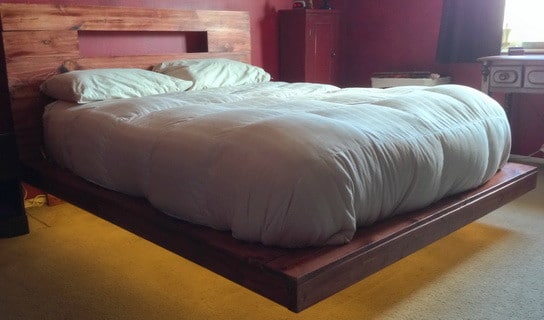 The bed was moved into the bedroom with mattress on top to see the final product.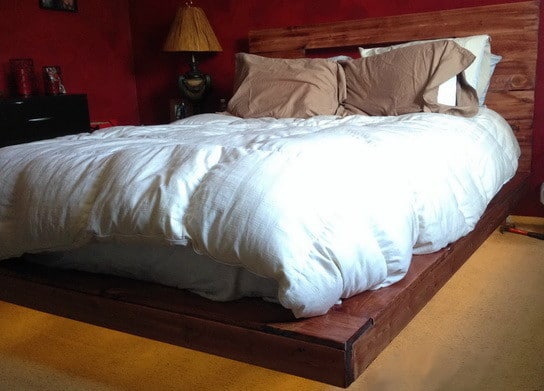 As you can see in the pictures the bed really does look like it is floating in the air.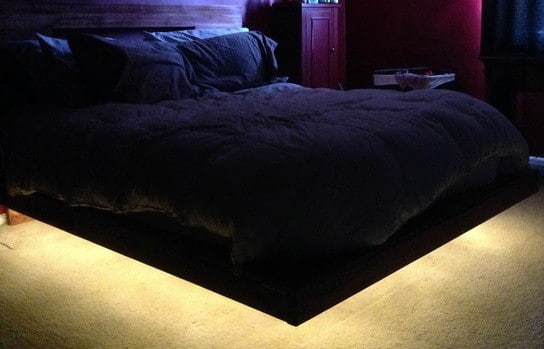 Lights off in the room and bottom floating LED lights on. Looks Great.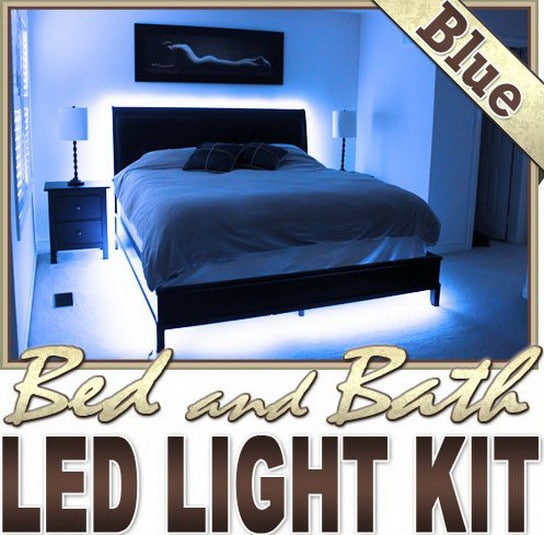 Instead of purchasing a string of LED rope lights, you can purchase an LED Light Kit For Your Bedroom.