If you are looking to become self sufficient, a good place to start is to have a beehive in your backyard. A Top Bar Beehive (aka: TBH and Bee Box) is a type of beehive that you can build out of almost any type of wood. The best type of wood to use is cedar. Cedar wood is relatively inexpensive and will last many years outside. One of the benefits of having a top bar beehive is that the honeycomb hangs from removable wooden bars. This makes it very easy to remove the honey comb and minimizes bothering the bees! On this page we have a brief but illustrated method for building your own Top Bar Beehive. No time to build one? Buy a top bar hive online.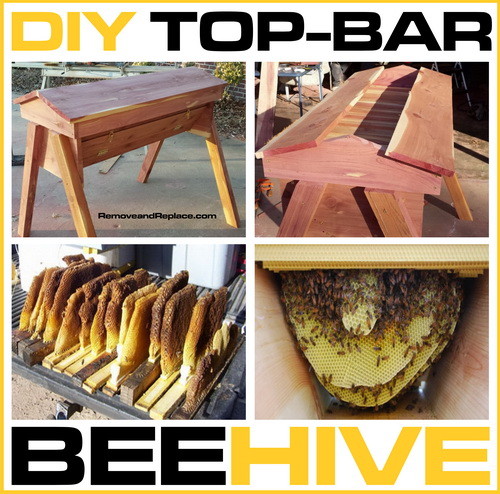 What is a Top Bar Hive? A top bar beehive is a single story frameless beehive where the comb hangs from removable wooden bars. Top-bar hives are always rectangular in shape and are typically more than twice as wide as many story framed hives. Top-bar hives allow beekeeping methods that interfere much less with the bee colony allowing it to be more natural. A top bar bee box has bars from which the honey bees attach and hang the wax comb, an array of hexagon (six sides) cells.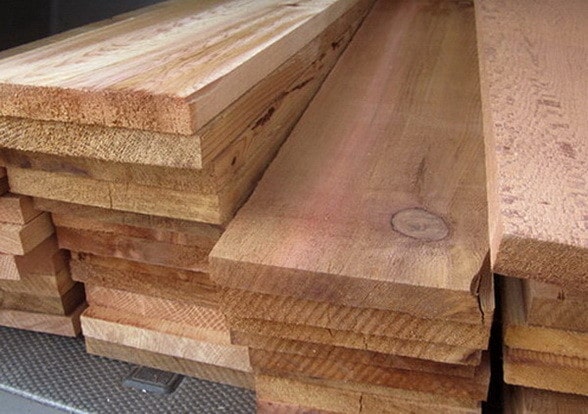 Purchase the cedar wood needed to build your Top Bar Beehive.
Measurements and sizing will vary depending on the size of beehive you choose to build.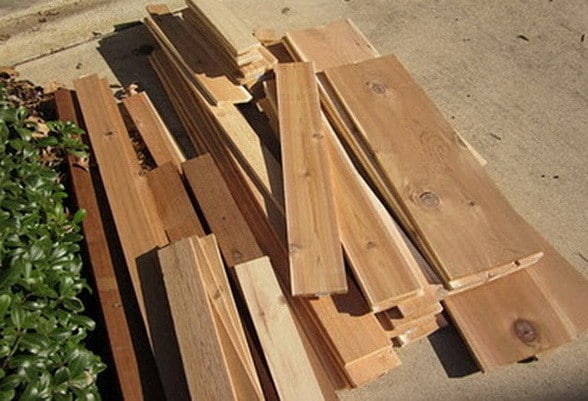 Cut the cedar to the appropriate size depending on the size you have chosen.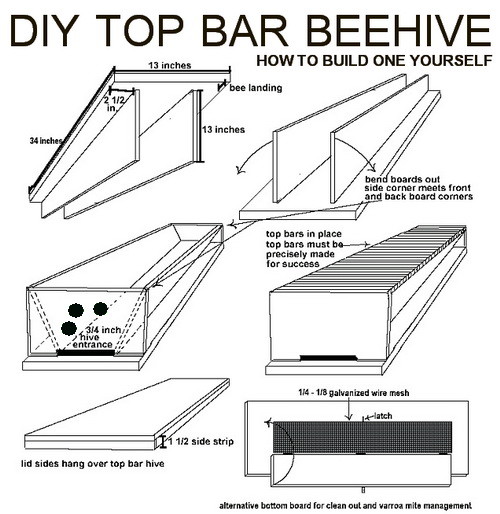 This is a simple dimension and sizing guide to help you build your top bar hive.

This video shows you how to make this type of hive easily and step by step.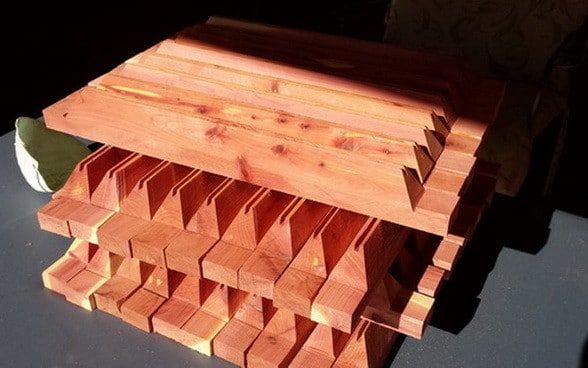 These are the "top bars" where the bees will form the honeycomb.
These need to be constructed perfectly so the bees build the honeycomb.
This top bar hive will have 29 of these and be 17″ long and 1 3/8″ wide.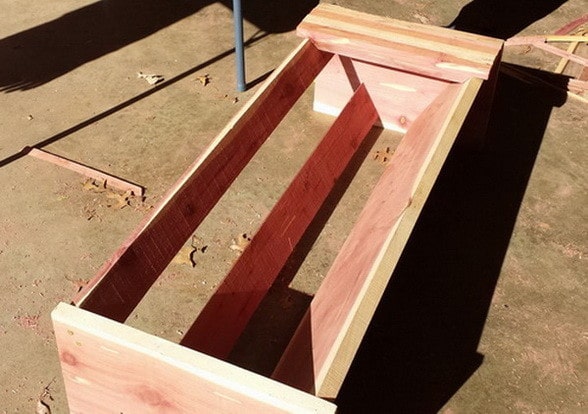 The total length of this top bar hive will be a little over 4ft in total length.
Most hives of this type will be from 3ft to 5ft in total length.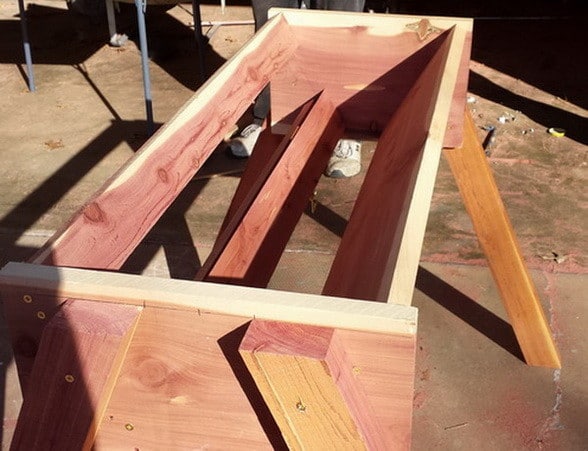 The beehive legs are then attached using 2x4s cut at 3ft each.
3 feet high is the recommended height for a top bar hive.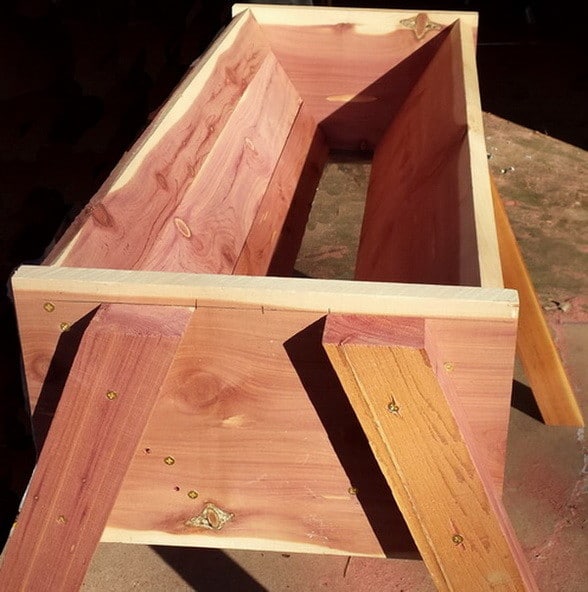 A mesh screen is added to the bottom of the hive to allow debris to fall out of the hive.
This also allows for ventilation for the whole hive.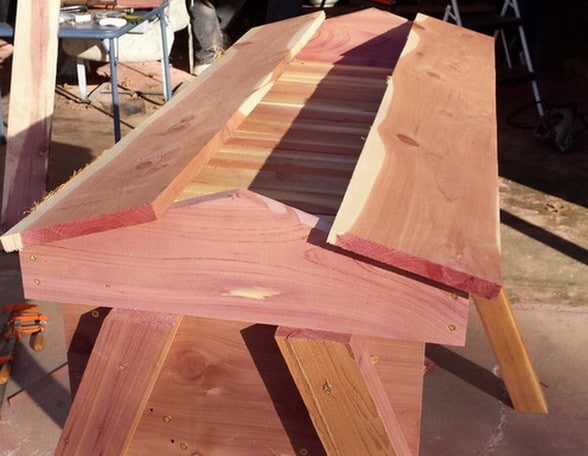 The top bars are then added into the hive and a top wooden cover is placed on top.
The wood for the very top of the hive should be made so it can easily be removed by one person.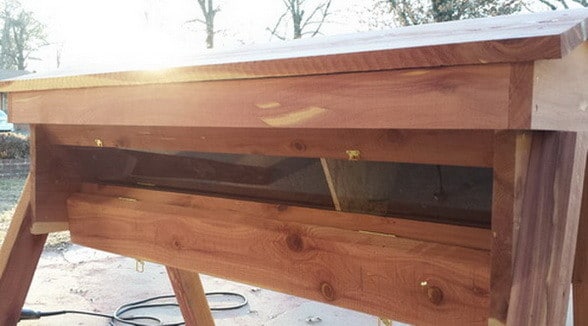 If you choose you can add a plexiglass window to be able to see inside the hive.
Simply add a piece of plexiglass and hinge a piece of wood over it and you have a window.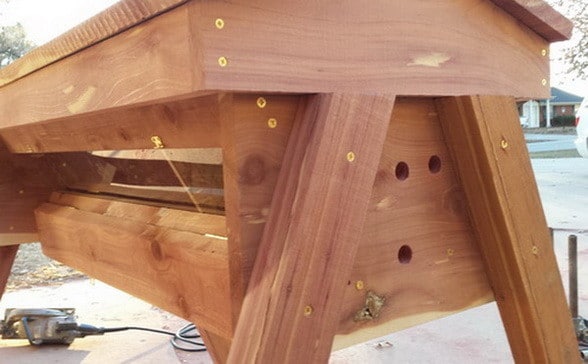 The bees enter the hive using these 1″ holes drilled into the wood.
The entrance to the hive can be holes drilled with your desired size of hole saw.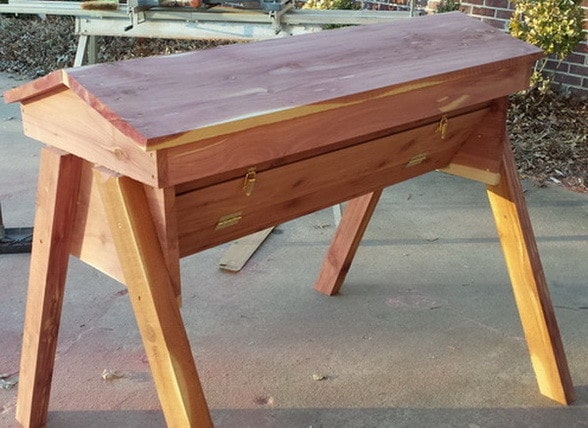 Here is what your DIY top bar bee hive should look like when you are finished.
This bee project should cost you around $200 dollars total and approx 6 hours of work.

A simple drawing to help you better understand a top bar bee box.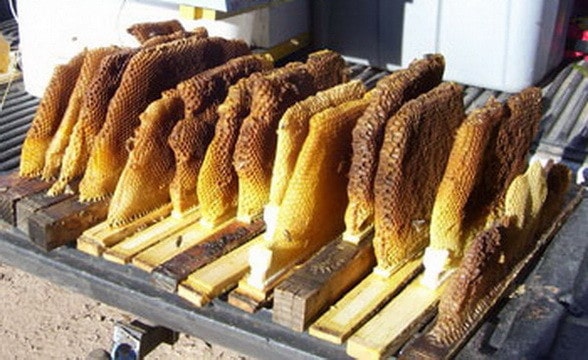 This is what it will look like when the top bars are fully removed from the hive.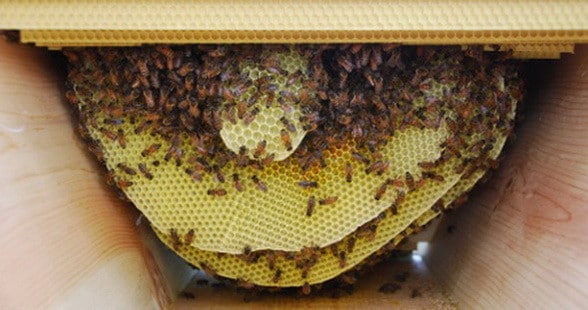 After the bees enter the hive, this is what it will look like inside as the honeycomb is formed.
Here is a very good step by step .PDF on how to make a top bar hive with measurements and dimensions.