When a washer makes a buzzing sound, the most common fault is that there is something stuck in the pump and blocking it. The buzzing sound occurs as the drain pump tries to run but something is blocking it and the "buzzing" noise occurs. As a blocked pump is the most probable cause for a buzzing washer, there can also be a other problems that can cause this noise. We will list the most common reasons for this problem beginning with the most probable first. If your washing machine is NOT buzzing but instead your washer is not spinning or draining during the cycle, then a different troubleshooting method is needed.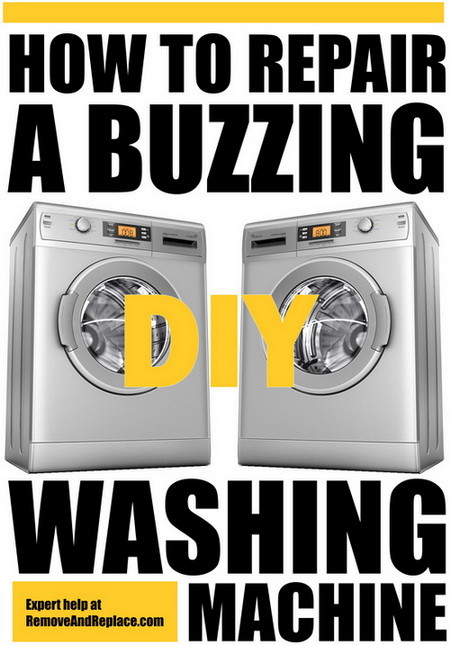 MOST PROBABLE REASONS FOR A BUZZING SOUND IN WASHING MACHINE: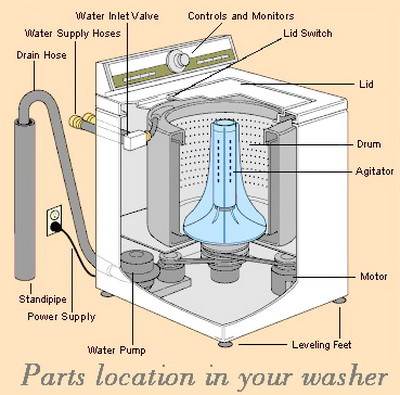 CAUTION: When troubleshooting your washing machine problems, always be safe by unplugging the machine and using common sense. Think SAFETY!
The website RepairClinic has thousands of parts for your washing machine and has many troubleshooting methods to fix any appliance. Another DIY appliance website is AppliancePartsPros which can assist you greatly when needing washing machine parts.
If you have another probable cause for a buzzing washing machine, please leave a comment below to assist others.