Having a large area in your backyard can be the perfect area to build a raised brick garden planter. You can go one step further and turn it into a small greenhouse with PVC pipe and plastic sheeting. You can go even one step further and build an irrigation watering system with some PVC pipe. When building a raised planter, it is important to use the correct soil mixture. We recommend using this soil mixture = 1:1:1 of peat, vermiculite and compost for best results. Mix it all together and you will have vegetables growing in no time. In the backyard DIY garden project below, a different soil mixture was used to simply test the results.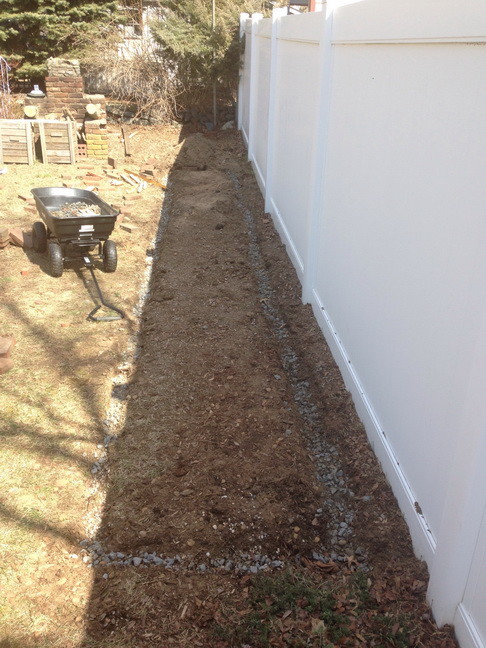 Here is the area in the yard that will be the new location of the brick garden planter.
Make out an area in your yard with rocks or a shovel to visualize the shape and size.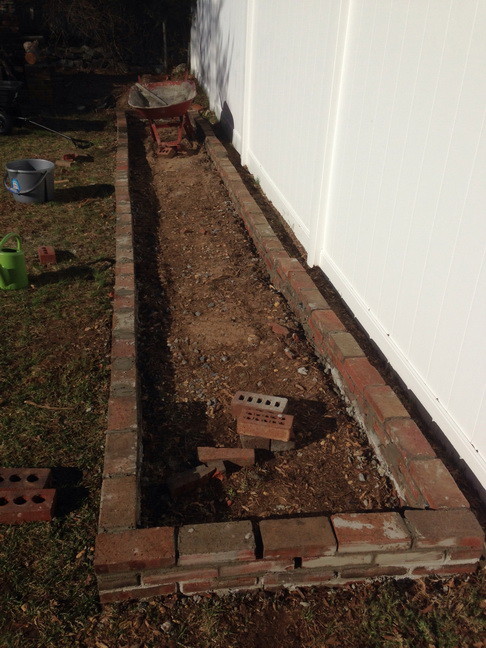 Here the bricks are being added to make the shape of our brick planter…. long rectangle.
Make the bricks as high as needed but if you go over 2 bricks high then they need to be mortared.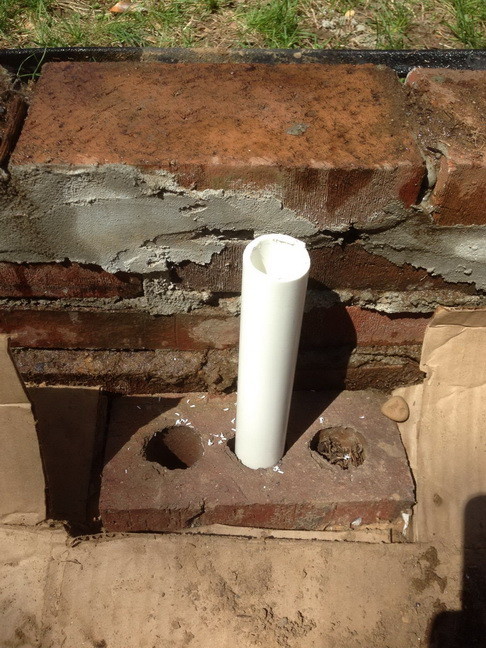 A large diameter PVC pipe was inserted into the bricks every 4 to 5ft.
This 6 to 9in. piece of PVC pipe is to hold the other pipe to form the greenhouse frame.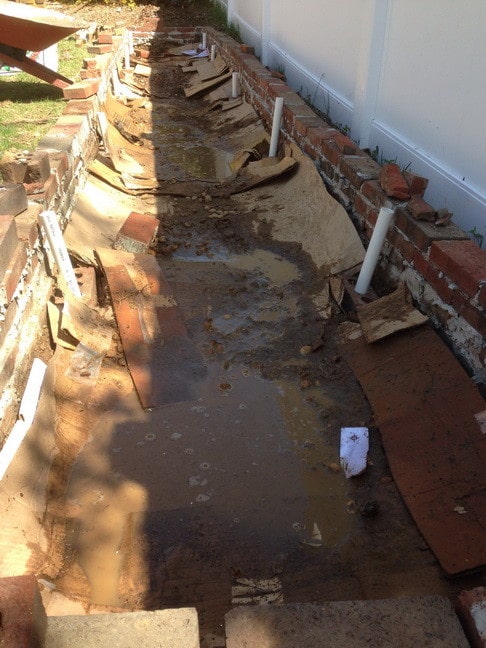 As a weed barrier, cardboard was put at the very bottom and soaked with water.
You can use a plastic weed barrier if you choose but any type of weed barrier is recommended.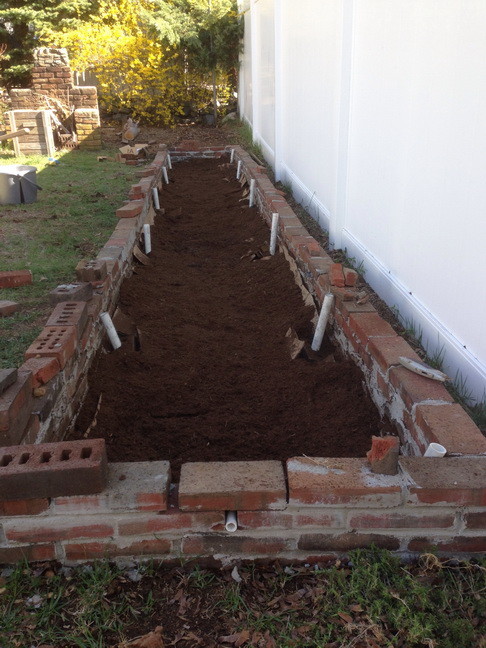 A peat moss and garden dirt mixture was then filled on top of the cardboard.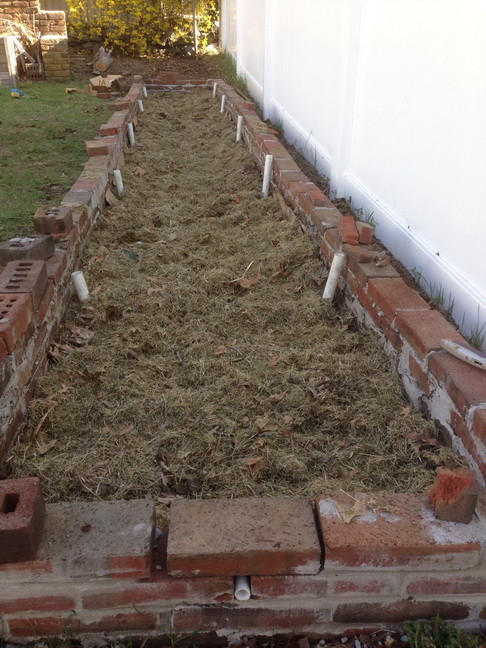 A layer of old grass and crushed leaves was added on top of the peat moss garden mixture.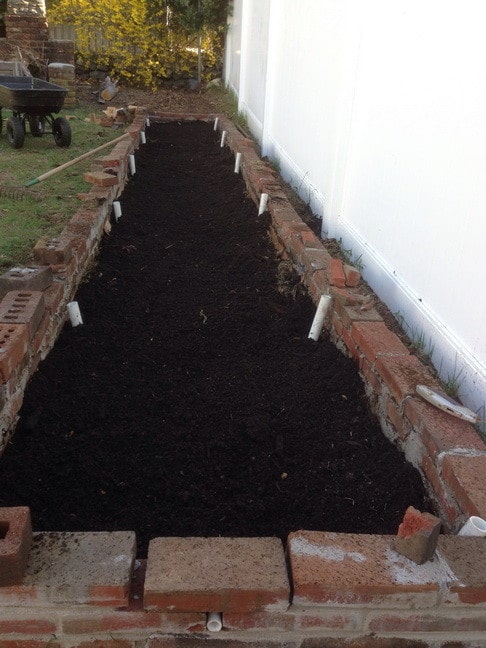 The last layer for our brick garden planter is good old horse manure which is great for vegetables.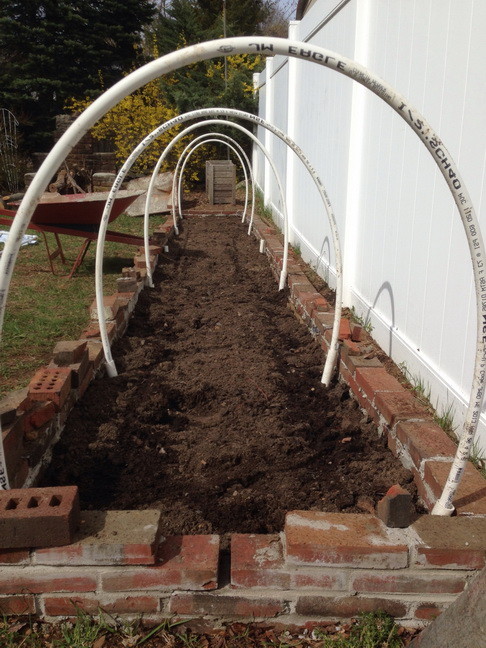 Large pieces of PVC pipe were then inserted into the larger diameter PVC that was put into the brick.
These PVC pipes are where the plastic sheeting will be attached to make the greenhouse roof.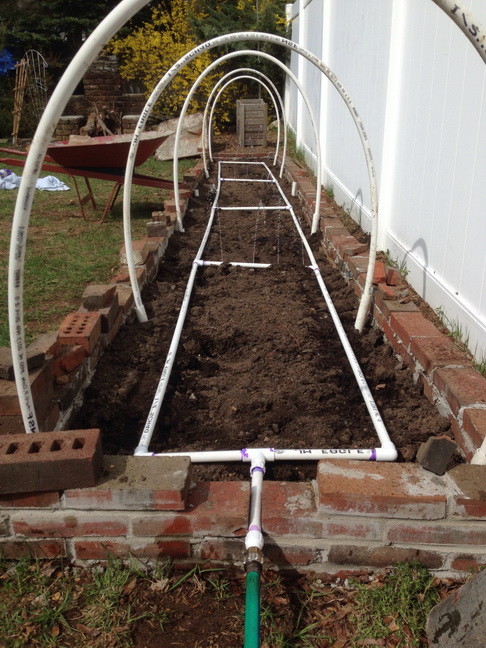 Measure the length of the garden planter and determine length of the PVC pipe to make the irrigation system.
Drill small holes in the PVC pipe to let the water drip out.
Glue the PVC pipe together to form the permanent watering system.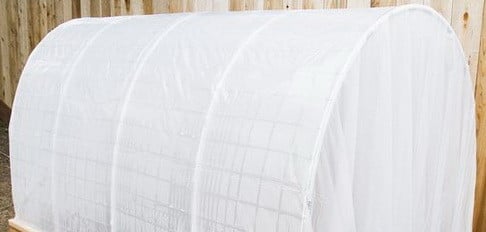 Plant your seeds and attach the plastic sheeting to form the greenhouse roof.
YOUR BRICK RAISED GARDEN GREENHOUSE IS NOW COMPLETE!