If you are looking for a unique outdoor table, why not build one yourself. Tables made from heavy duty metal pipe are expensive. You can build one yourself and customize it to your sizing needs for a fraction of the cost. See below for how to build a custom outdoor table using metal plumbing pipe and wood.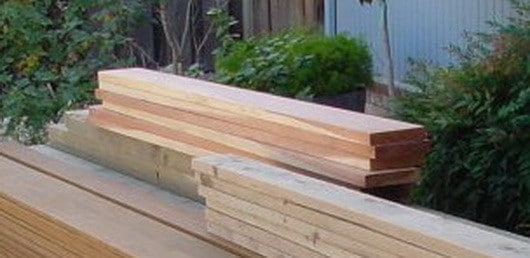 First, for the top of the table, you will need 4 pieces of 2 x 8 wood cut to your custom length.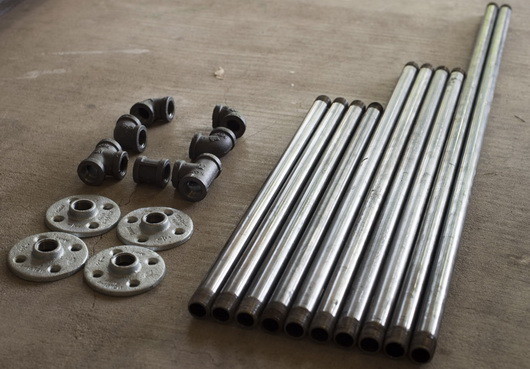 Next, you will need threaded metal pipe for the frame and the feet of your table.
The amount you will need to purchase will depend on the size of table you are building.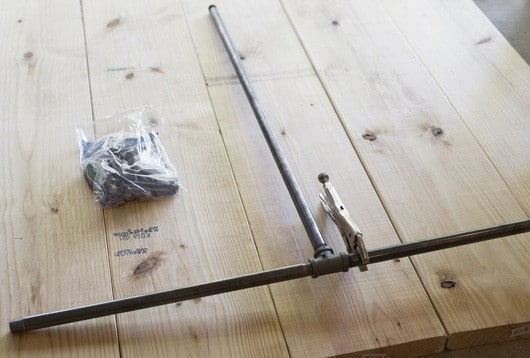 Begin threading together the metal pipe to form the frame and 4 legs.
(The length of the pipe will depend on the chosen length of your table.)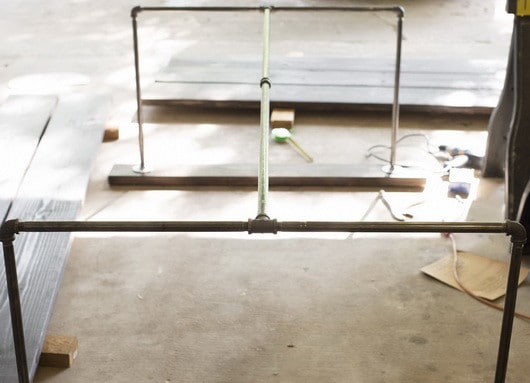 Your metal pipe table frame should look something similar to the one above.
(There is only one metal pipe in the center as the wood will be bolted to the pipe on the edges.)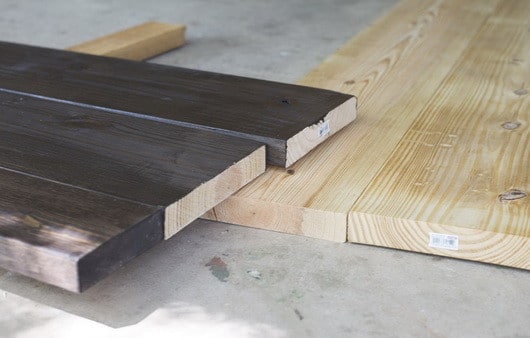 The wood should then be cut to size and stained on one side (bottom side).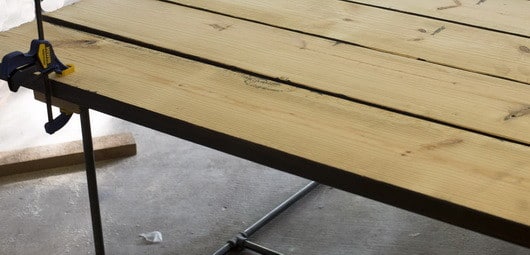 The wood and metal pipe is drilled to create holes and bolts are inserted to attach the wood to pipe.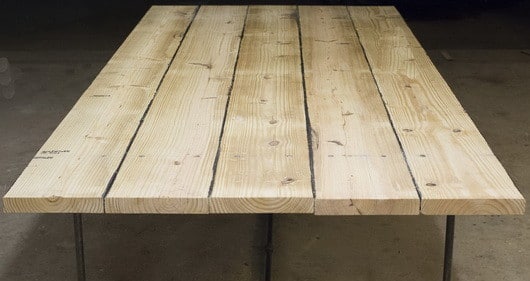 Once the wood is securely attached to the metal pipe, sand the wood to create a smooth surface.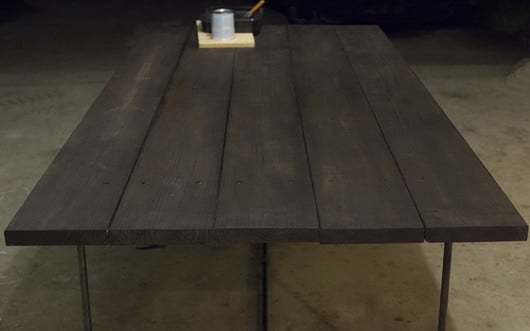 Once sanded, apply multiple coats of your choice of stain color and let air dry overnight.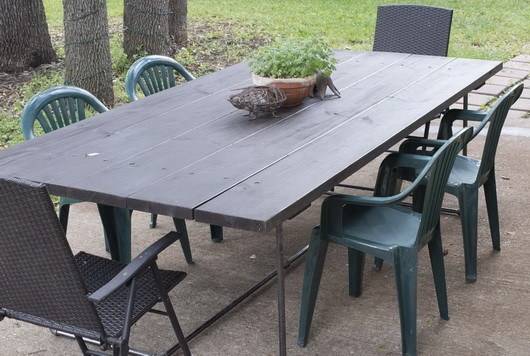 Put your metal pipe table in its place and you are finished!