Here are some great LED headboard lighting ideas for your bedroom. These custom headboards have LED mood lighting that has been added for an amazing effect! Some of the examples below are DIY and some are store bought. Adding an LED light kit to your existing bedroom headboard can be a great option too! Have a look at the awesome headboard ideas below to make your bedroom comfy and relaxing!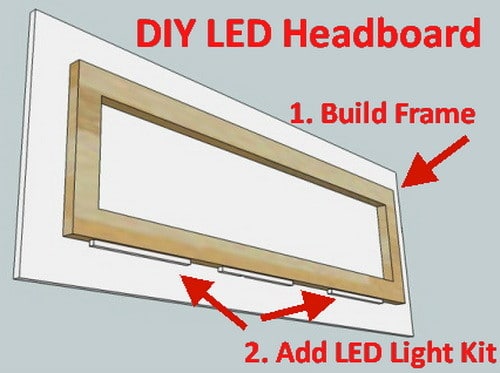 For an easy DIY LED Headboard:
1. Build a simple rectangle frame from wood
2. Then simply add an inexpensive LED light kit.

Here is a great place to find the perfect LED light kit for your DIY headboard.