Here are 25 pictures of bathroom designs using marble tile. Whether you are looking for bathrooms with marble tile on the floor or in the shower, the ideas below contain them. Have a look at the brilliant designs and get some great ideas to remodel your bathroom!
If you are choosing a marble tile color and type, BuildDirect has a large selection online to compare pricing to your local store. Click here to see all marble tile available with pricing.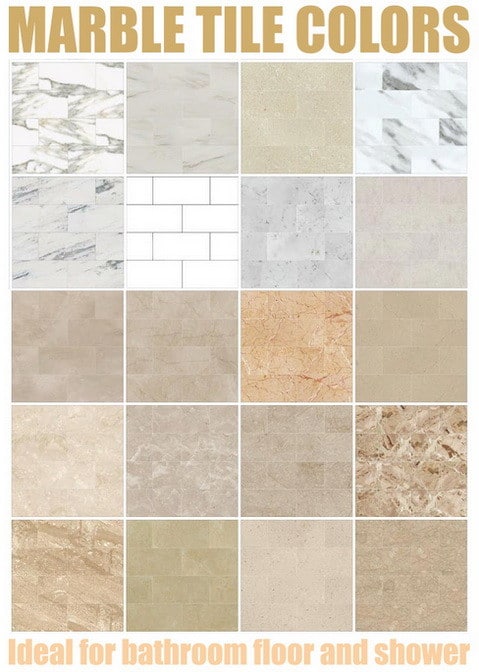 Marble tile color chart – Above styles are ideal for bathroom floor and shower walls
Do you have some great ideas for creating a bathroom with marble tile? Please leave a comment below.