What tools should I have in my toolbox? If you want to "do it yourself", here is a list of some pretty basic DIY tools that you should own. From woodworking projects, to plumbing repairs, to fixing minor electrical problems, the list below will help you to fix almost anything in your home. You can buy each tool individually or buy a complete tool set. Depending on the brand and quality of the tools, buying the complete tool kit may be cheaper. Do some research online to figure out the best way to save money.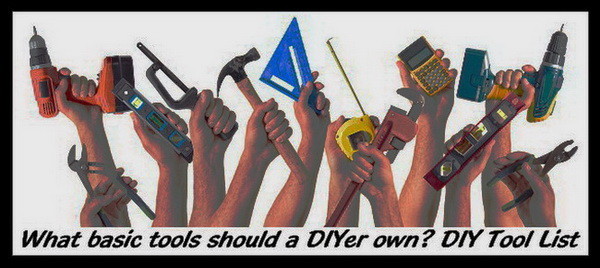 Basic Tools:
Screwdrivers (different sizes of phillips and straight)
Socket sets (both metric and standard)
Standard wrenches (both metric and standard)
Pliers
Allen wrenches (both metric and standard)
Saw (metal and wood)
Hammer
Level
Utility knife
Tape measure
Cordless drill
Corded drill
Circular saw
Drill bits
Supplies:
Electrical tape
Wire nuts
Wood Clamps
WD-40
Various fasteners (screws, nails, washers)
Various types of glue (epoxy, super glue, wood glue)
Safety:
Eye protection
Gloves
Dust mask
Misc:
Dedicated workspace (DIY workbench)
Vise mounted to workspace surface
Multiple power outlets
Cordless drill battery charging station
Good lighting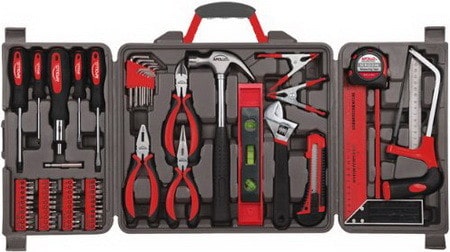 This tool kit has almost everything you will need for some decent DIY tools.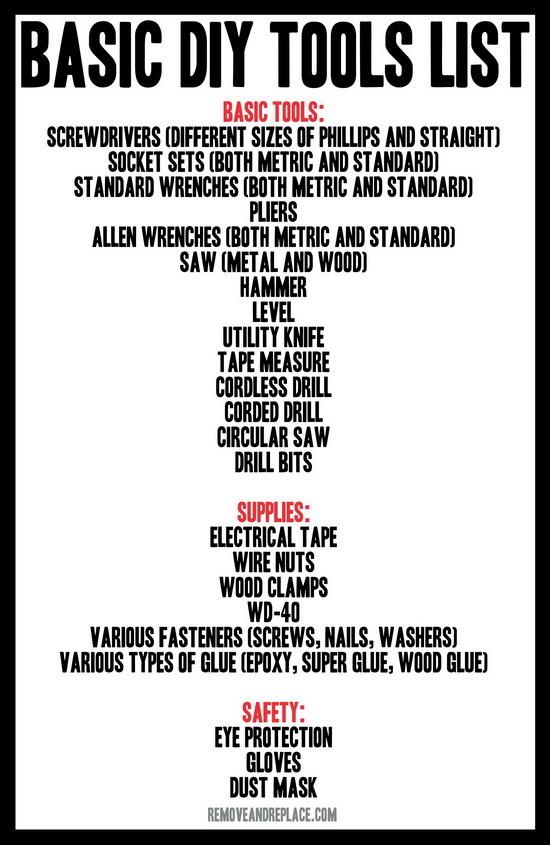 What did we forget to add to the basic DIY tool kit? If you have a suggestion, please leave a comment below and we will add it to our list!