My central AC air conditioner system works very well. The air comes through the vents in the rest of my home. There is one room that the air comes through the vent but it is very weak and not cooling the room. One room is hot and the rest of the house is cool. The outside temperature is 90F degrees. The AC is on and running. What could be the problem?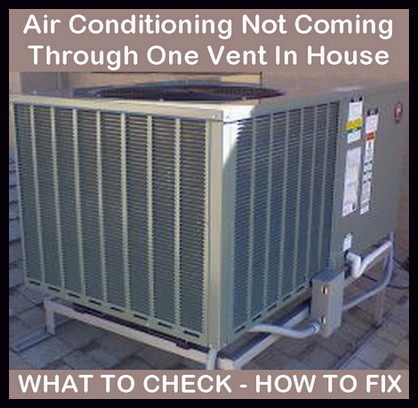 Be sure the air vent (damper) for that particular room is in the full OPEN position. Someone may have accidentally shut off the air flow or it may have been reduced by closing it halfway. If the vent is fully open, is the HOT room the furthest away from the AC unit? If so you may have an underpowered AC. You can try closing some air vents in closets, bathrooms, and hallways to see if that lets more airflow into the HOT room.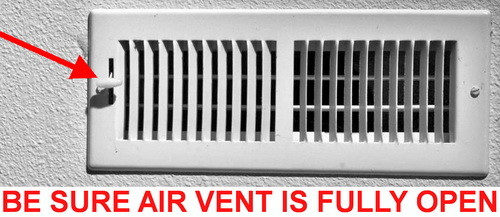 You may have something obstructing the air duct. It may have an area that has collapsed or maybe a connecting joint is leaking. If the duct is leaking air, the cool air may be leaking out and filling the crawl space instead of getting to the HOT room. Get a flashlight and try to look into the air duct through the vent. You can take a vent cover off by removing a few screws. Look into the air duct and make sure there is nothing blocking the air flow. If the duct has dampers you can try moving it to be completely straight with the duct. This may help with getting more air into the HOT room.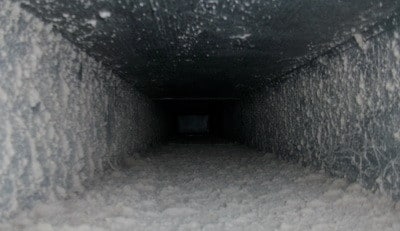 The inside of your home air ducts may look similar to this
To check the complete air duct that runs through your home, you should call an AC mechanical repair person. They will come out and put a special camera into the air duct to search for problems such as leaking air or damaged joints.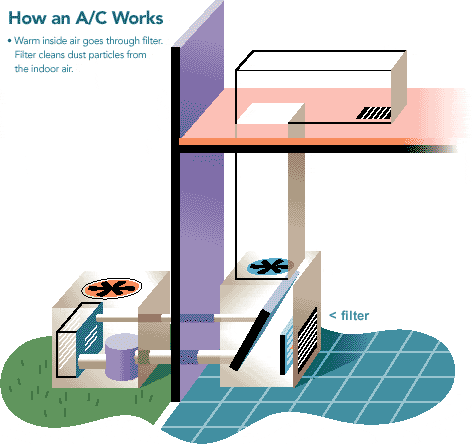 If you suspect there may be a problem with your main home AC cooling system, you can call an AC service company. When an AC is not working as well as it did, 90% of the time that means it needs to be recharged with coolant. AC (Air Conditioning Repair) companies will usually charge from $100 to $150 US dollars to come out and check and recharge your home AC.
If you know of other reasons one room is HOTTER than the rest of the house in the summer months, please leave a comment below.