This Hitachi fridge troubleshooting guide will assist you in repairing your Hitachi Refrigerator. If you have issues with your Hitachi refrigerator not cooling, not producing ice cubes, shows error code FO 12, or does not freeze, have a look at the guide below to troubleshoot your Hitachi refrigerator.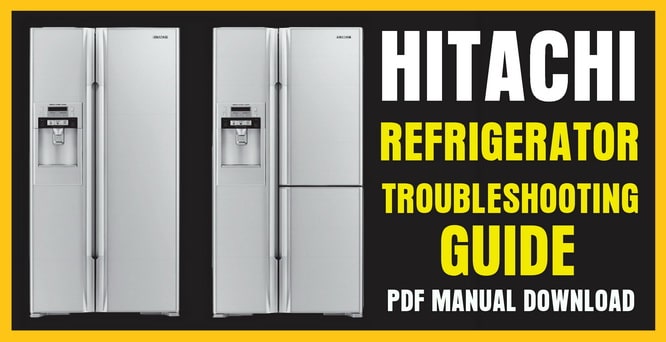 Hitachi Refrigerator Troubleshooting Guide
If you need Hitachi refrigerator specifications you can find them here. You can download the Hitachi Refrigerator Service Owners Manual in PDF form below. This guide will also show you how to use the Hitachi display panel and what each button functions are.

Display Panel: Names and Function of Display and Button On Hitachi Refrigerators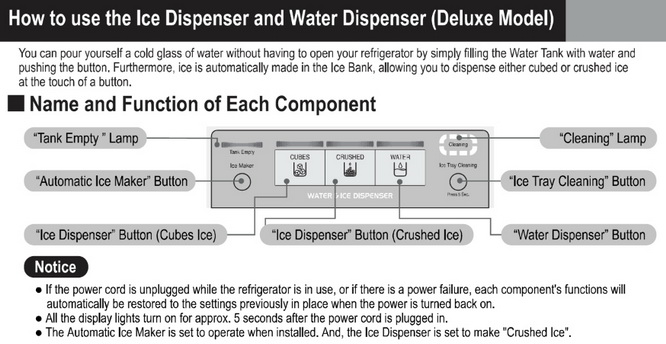 How to use the Ice dispenser and water dispenser for Hitachi Refrigerator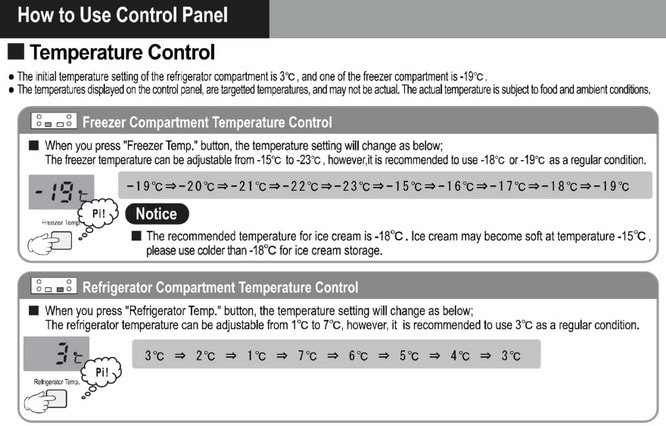 How to use the control panel on Hitachi refrigerator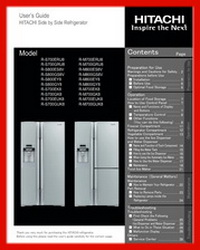 Hitachi Refrigerator Troubleshooting Manual Free PDF Download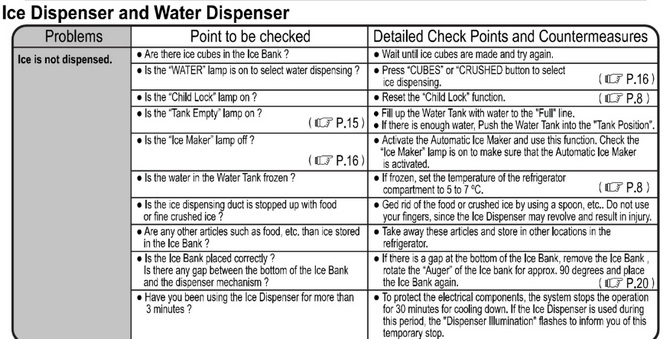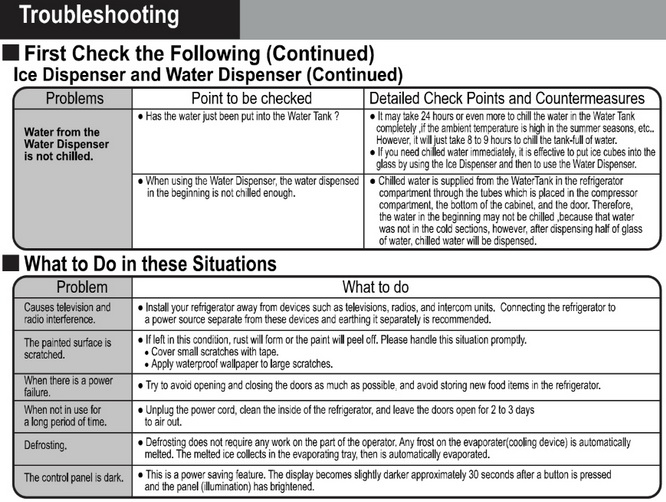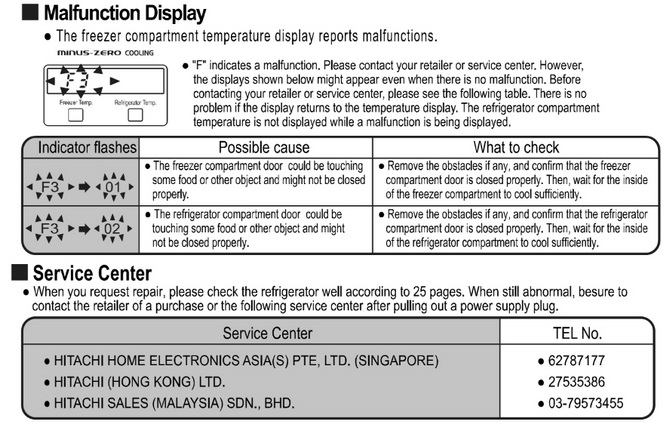 If you are getting error codes flashing that begin with the letter "F", this means that there is an issue with the FREEZER section of your Hitachi refrigerator. Above are error code definitions for F3 01 & F3 02.
If you need more error code definitions, please leave us a comment below and we will tell you what the error code means.
If you follow the troubleshooting guide above, you can understand the issue with your Hitachi refrigerator and fix it yourself.
The following Hitachi Refrigerator Model numbers apply for troubleshooting: R-S700E8H, R-S700G8H, R-M700E8H, R-M700G8H, R-S700ERU8, R-S700GRU8, R-S800ES8V, R-S800GS8V, R-S800EY8, R-S800GY8, R-S700EK8, R-S700GK8, R-S700EUK8, R-S700GUK8, R-M700ERU8, R-M700GRU8, R-M800ES8V, R-M800GS8V, R-M800EY8, R-M800GY8R-M700EK8, R-M700GK8, R-M700EUK8, R-M700GUK8.
If you are having problems with your Hitachi refrigerator that are not listed above, please leave a comment or question below and we will be happy to assist you in fixing or repairing your Hitachi refrigerator.