My headphone jack broke off in my phone. I need to remove the Headphone Jack. I was listening to music and I dropped my phone. It landed right on the headphone plug. It broke the piece that goes into my phone right off. Now the metal part is stuck in my phone audio input. How do I get it out?
(HINT: Once you get this fixed, if the headphones only have sound coming out of one ear go here to fix that problem too… Fix headphones with sound coming out of only one ear.)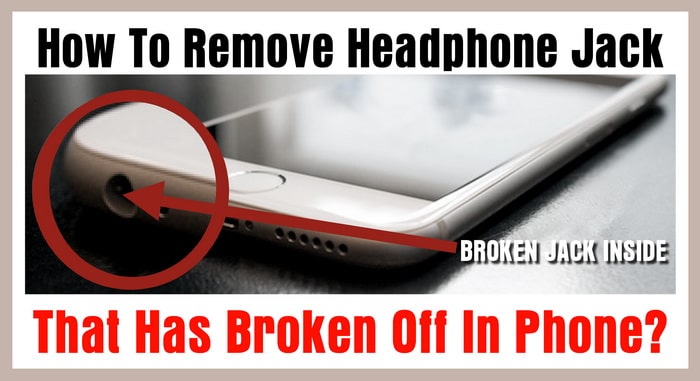 Headphone has broken in phone audio jack – Headphone Jack Broke Off In Phone
There are a few ways to remove the headphone or earbud jack metal piece without taking your phone apart.
Method #1
1 – Try using a Paper-mate or BIC pen.
2 – Remove the inner piece with the ink in it (ink cartridge).
3 – Slide the END of the ink cartridge down onto the metal jack.
4 – Push it down as far as it will go to try and get the ink cartridge plastic around the broken jack.
5 – Once you have it all the way down, pull up slowly and the broken jack should slide out.

Remove Broken Headphone Plug – Fix: Headphones broke inside jack – No drill or superglue
Method #2
1 – Add a drop of superglue to the broken end of the headphone wire on your headphones (not on the broken piece in the phone).
2 – Put the end of the headphone part back centered on the piece stuck in your phone audio jack.
3 – Hold for 30 seconds.
4 – If it bonds to the broken off piece, pull the jack out like you normally do.
5 – The broken headphone jack should slide out if you have used a quality superglue and not used too much.
TIP: If you over do it with the superglue by accident inside the phone jack – Use a little swab of rubbing alcohol on a q-tip or ear-bud and it will remove any residue.

How to remove broken headphone tip-laptop, iPhone, iPod, computer, phone
Headphone tip broke off! Did your headphone jack tip
break off and get stuck in your computer, phone or tablet?
Here's how to get it out in 2 minutes, with no expensive repair bill!
Method #3
1 – Use a paperclip and straighten just one end of it.
2 – Use gloves and carefully hold a match or lighter under the END of the paperclip until it is hot.
3 – Once the paperclip is hot, stick it in the phone jack.
4 – This should melt the plastic (if plastic is still attached to broken jack) and bond to the headphone piece.
5 – Once it has bonded and connected to the broken piece, slide it out slowly to remove.
Method #4
1 – Use a coffee stir straw or something similar.
2 – Use a hot glue gun and add a small amount of hot glue to the end.
3 – Slide the straw with the hot glue onto the broken piece in the jack and let sit for 30 seconds.
4 – After 30 seconds slowly and carefully pull the straw out and the broken head jack should be removed.
Method #5
1 – Use a thumbtack with a bent end or a safety pin.
2 – Slowly push the thumbtack or safety pin into the broken piece of headphone in your phone.
3 – Turn and twist the thumbtack or safety pin until you feel it grab the busted piece.
4 – Carefully pull up and out using the thumbtack or safety pin and it should remove the broken piece.

How to remove a broken headphone plug from audio jack, Easy, Subtitle Instructions
Ear bud plug break inside computer audio jack – Pause the video to read if it goes to fast for you
Are you having issues with your headphones not connecting to bluetooth? Here is a step-by-step page to help you to Reset Bluetooth Headphones. This step by step will help with all brands of headphones including, Apple Headphones, Beats Headphones, Blackweb Headphones, Bose Headphones, Jabra Headphones, JBL Headphones, JVC Headphones, LG Headphones, MPOW Headphones, ONN Headphones, Skullcandy Headphones, Sony Headphones, and TaoTronics Headphones.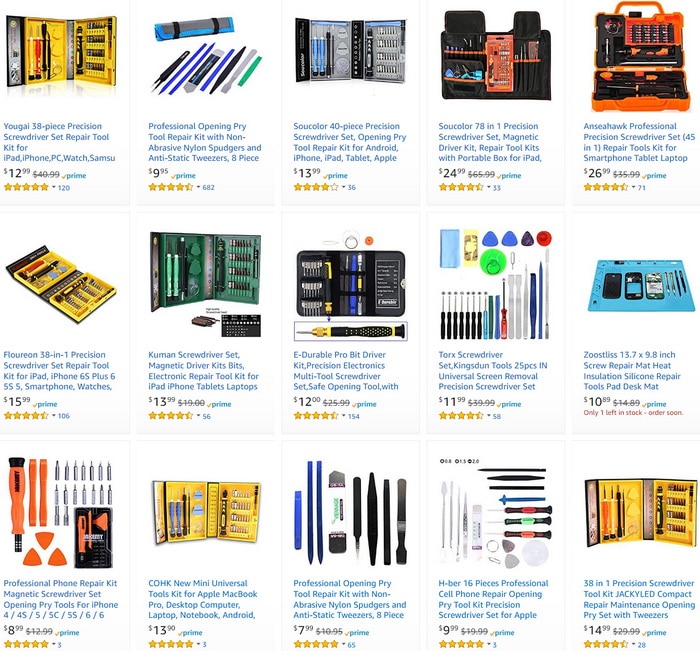 Tool kits for phones
Have suggestions better than above to remove a broken headphone jack in a phone? Please let us know below and it will also assist others.