Shower bathtub drain constantly clogs! I have 4 daughters who use the SAME bathtub/shower daily. They all have long hair and wash their hair daily. The hair is clogging the drain every day and water begins to buildup in the tub. The water in the tub will drain but drains very slowly. The clogged shower/bathtub drain causes standing water and they complain about it. I know the plumbing is not clogged deep as every few days I have to use a plastic plumbing tool called a Zip-It to pull up all the long hairs out of the drain.
So knowing my bathtub shower plumbing is not clogged, is there something I can use that can catch the hair before it reaches the tub drain so I do not have to use the Zip-It tool every day? Please help as this is getting to be a true problem in my home.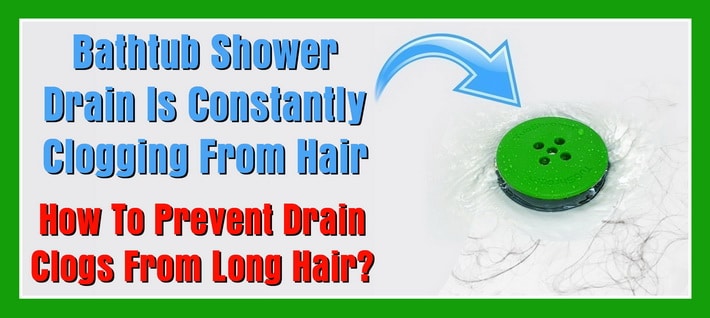 Bathtub Shower Drain Is Constantly Clogging From Long Hair
How Do I Prevent Drain Clogs From Hair?
If you know for sure your shower/bathtub drain is not clogged down the line, then using a "hair catch" shower bathtub drain accessory can help prevent the long hairs from getting down into the drain lines. You need an accessory that is called a "Hair Strainer" or similar.
A hair strainer is a simple device that basically catches any hair before it passes the drain opening. Therefore no hair gets past it and long hairs will not clog your shower drain. No more using the Zip-It tool every single day.
The easiest way to catch long hairs before they pass down into the drain lines is to purchase a "catcher".
Below is what the most popular hair catcher for bathtubs looks like. It is a silicone hair catcher that sits in the drain opening…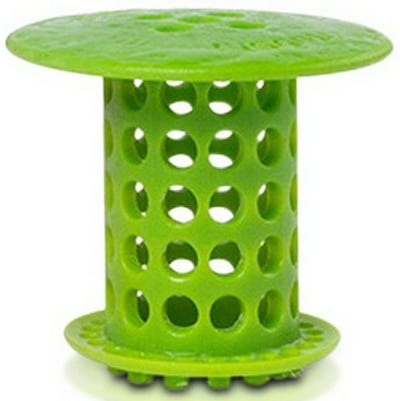 TubShroom Tub Drain Protector Hair Catcher Strainer
It is called the TubShroom and it fits inside the top of the drain.
It catches hairs without slowing down the water flow into the drain.
We would suggest to do this to prevent the shower tub drain clogging problem:
– Purchase any type of hair catcher or strainer.
– Remove the top of the pop up drain portion on your bathtub drain.
– Pour boiling hot water down into the drain to be sure there are no small clogs.
– Repeat this 2 times with about a gallon of boiling water.
– You can use a mix of baking soda and vinegar if you believe there is a bigger clog down the drain line.
– Install the TubShroom or other type of hair strainer in place.
– Clean it out as necessary and you should have no more issues with long hair clogging the shower/tub drain.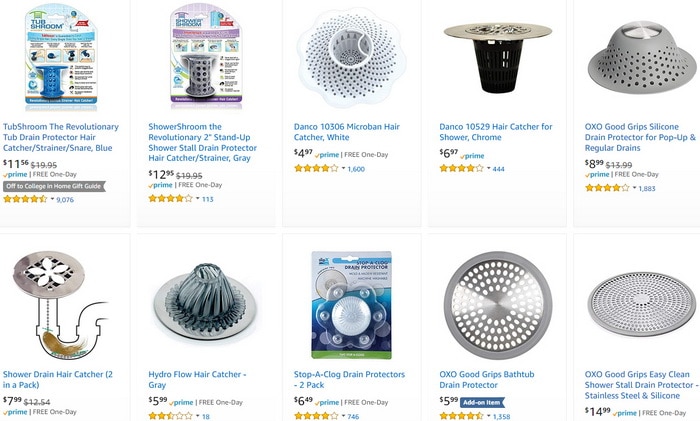 Bathtub Shower Hair Catcher Strainers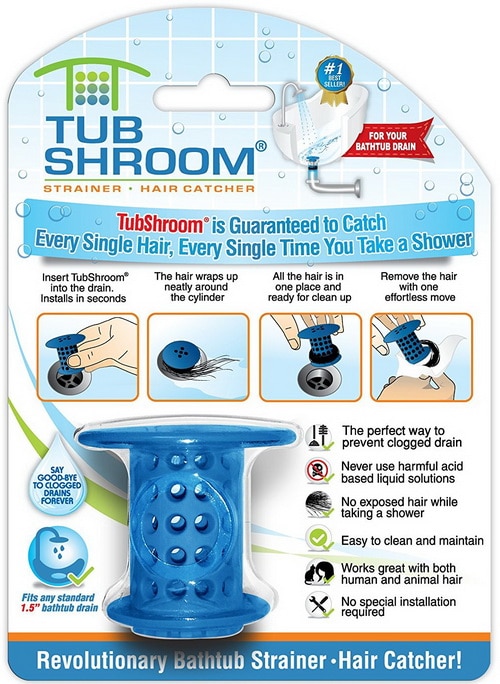 TubShroom
Bathtub drain hair trap fits any standard 1.5″ tub drain
This bathtub hair stopper fits snug inside your shower tub drain
See Below For: How To Install the TubShroom and How Does it Work?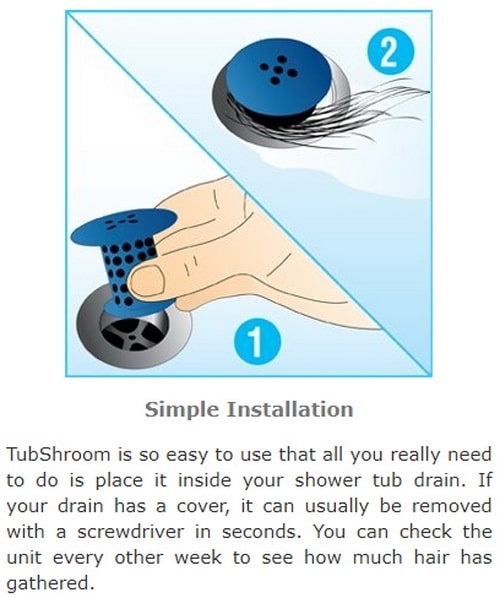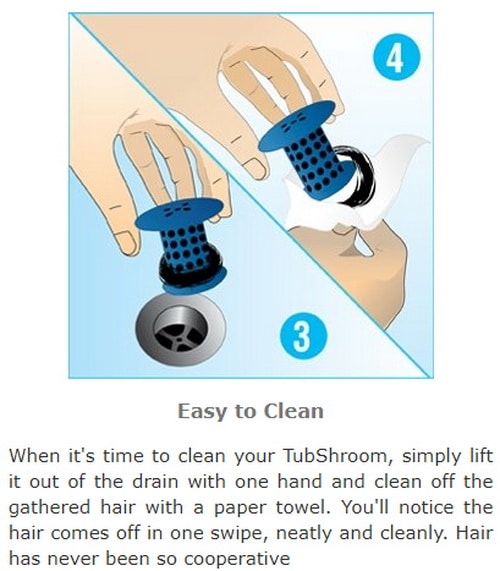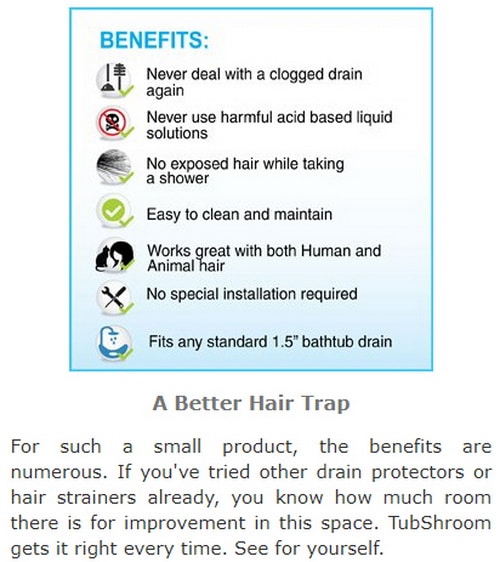 How To Install the TubShroom and How Does it Work?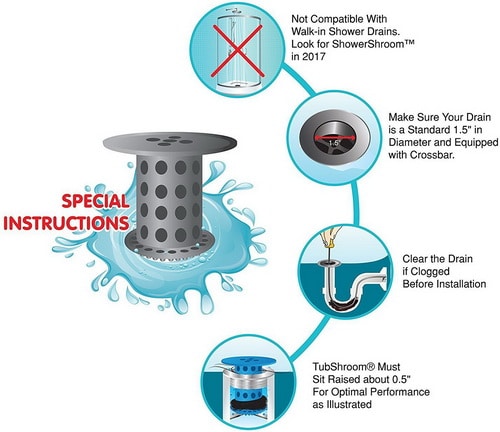 TubShroom Special Instructions

TubShroom: A Must Have Hair Catcher Strainer – No More Clogged Drains
If you still have issues with a clogged drain, see our How to unclog a drain here, or ask your question below and we will be more than happy to assist you.